In the color paint sector, taupe color paints are experiencing much popularity. Basically, the taupe color is being perfect alternative in neutral tones. Lots of house owners have shifted their neutral-toned paint color choice to taupe shades.
Moreover, this paint color experiment provides positive results. Hence, taupe color paint has got appreciation from paint experts and interior designers too.
However, taupe colors often create turmoil while describing the shade. The reason behind this might be the paint color's appearance inclined more toward beige color. So many people will think that this is beige color paint. But, let me explain, this color is a blend of brown and gray color consist the slightest purple undertone.
We are going to share 9 popular taupe color paints that you can apply at your place without a doubt. So let's get started with the same.
Popular Taupe Paint Colors
As we have discussed in the primary part of the article, this taupe color shade belongs to the neutral color family and is often mistaken as beige. Though It has certain similarities with beige, it is considered a little darker tone than beige color paint. Hence, if you are looking for darker-toned paint color, then nothing will beat taupe color paint shades.
Following are a few famous taupe color paints you can think of.
1. Studio Taupe PPU5-7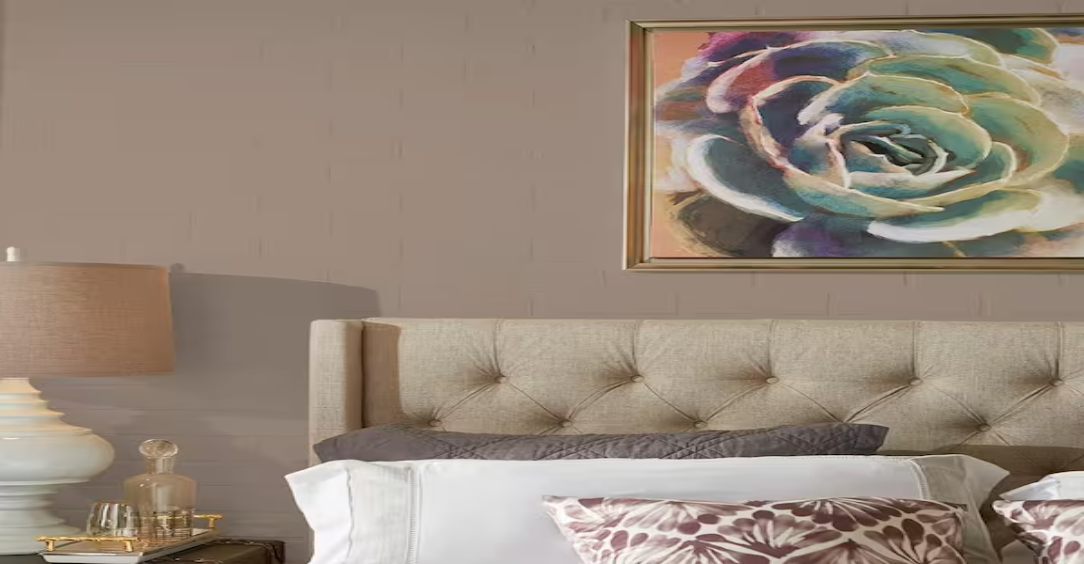 Product Details

Best Pairing Color Palette (Behr Paint)

LRV – 32

RGB – R-165, G-151, B-137

Polar Bear 75
Cavalry Brown N220-7
Urban Legend N100-6
Meteorological N430-6
Authentic Tan N290-2
Blueprint S470-5
BEHR paints Studio Taupe PPU5-7 gaining good response in taupe color shade. This color brings richness to the space, and you will experience sought earthy vibes with its brown and gray blend. Studio taupe's LRV ( Light reflectance value) is 32, which stands this color in a dark mid-tone category. To be more precise, this color is a kind of darker variation of the grayish color palette. Looking at its suitability, experts recommend this color in areas where you don't expect much light reflectance.
2. Taupe of the Morning SW 9590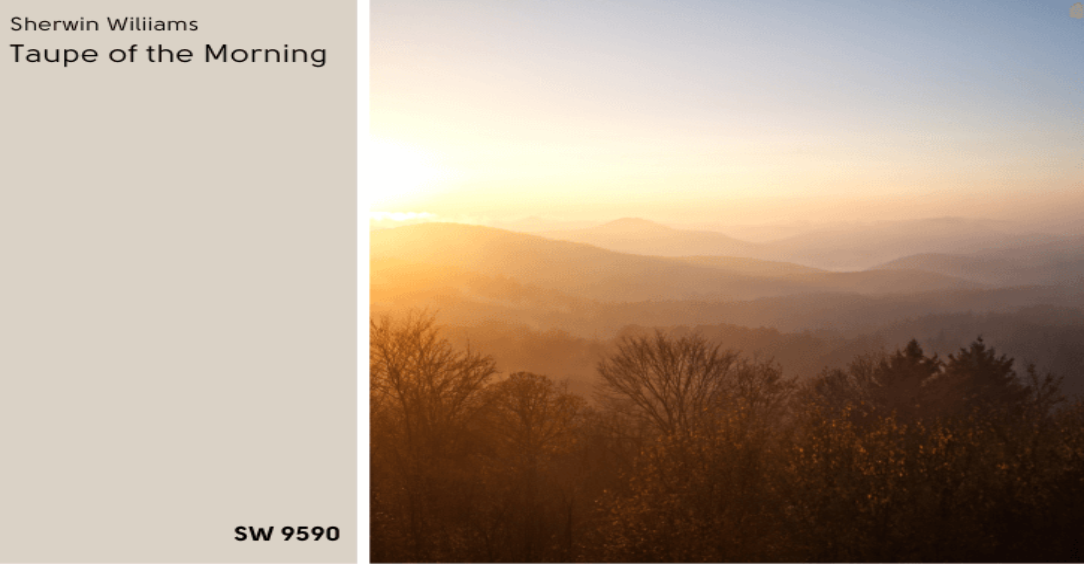 Product Details

Best Paring Color Palette (Sherwin Williams Paint)

LRV – 65

RGB – R-218, G-210, B-198

Snowbound SW 7004
Eider White SW 7014
Pure White SW 7005
Retreat SW 6207
Isle Of Pine SW 6461
Taupe of the Morning was recently introduced by Sherwin Williams paints. Often taupe color palate is considered a deep dark color, but Shawin Willimas, this taupe color shade, kicked off this misconception with its very lighter tone. Sherwin Williams, this taupe shade has pinkish sight dominance in it, which places this color paint in the warm paint category. Taupe Of The Morning has developed LRV 65, which indicates high light reflectance. Hence, this neutral color paint will work appropriately in small or medium-sized rooms.
3. Pashmina AF – 100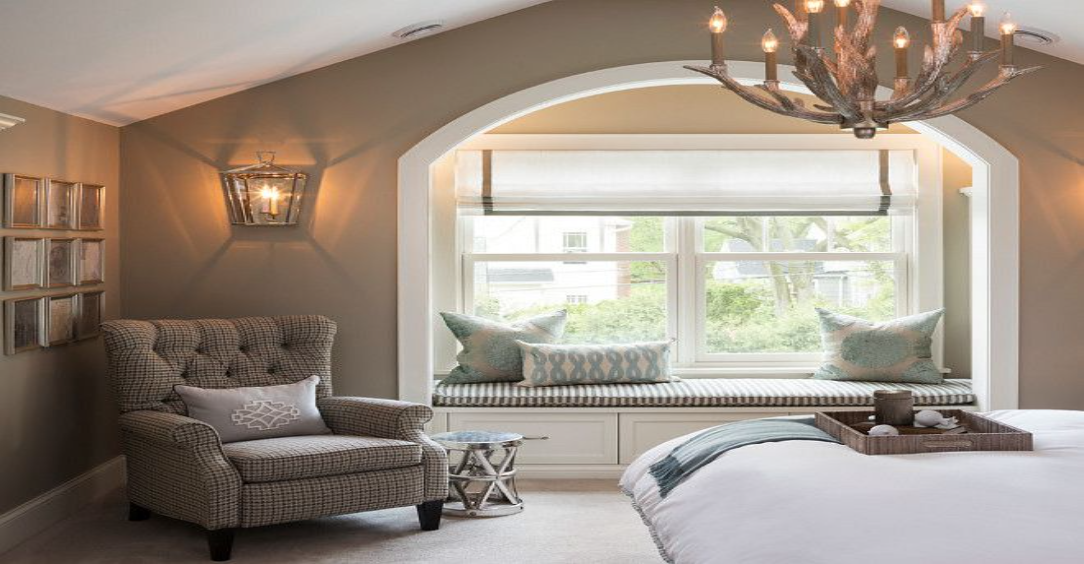 Product Details

Best Pairing Color Palette (Benjamin Moore Paint)

LRV – 44.2

RGB – R-187, G-178, B-161

Deep In Thought AF – 30
Cinder AF – 705
White Dove OC – 17
Providence Blue 1636
Benjamin Moore's Pashmina AF -100, a taupe color shade, belongs to their Affinity color collection. Basically, this taupe color paint falls under dark color paint. However, according to paint color experts, this color has a bit greenish appearance. Even though it's a slightly greener nature, this color has the strength to stand out very well with cool-toned color palates. As long as its applied, due to its darker tone, this color will be suitable in areas with heavy natural light existence.
4. Poised Taupe SW 6039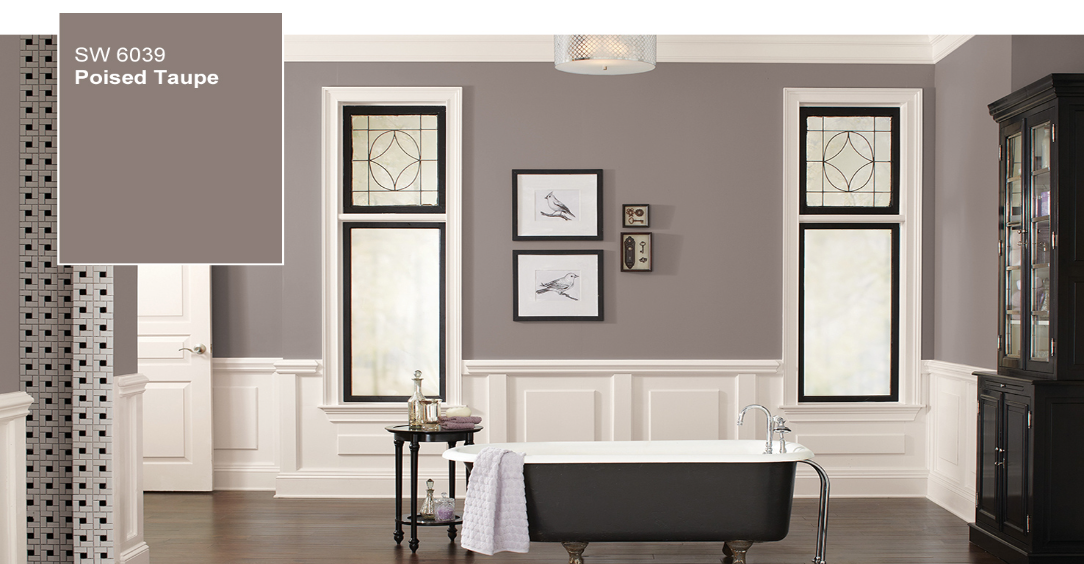 Product Details

Best Pairing Color Palette (Sherwin Williams Paint)

LRV – 22

RGB – R-140, G-126, B-120

Cultured Pearl SW 6028
Gauzy White SW 6035
Vintage Vessel SW 9050
Simple White SW 7021
Abalone Shell SW 6050
Brandywine SW 7710
Sherwin Williams Poised taupe color is a deep dark shade of taupe color palate. Poised taupe delivers classy and sophisticated vibes to the place. This violet undertoned color is a perfect example of balanced cool and warm tones. It has an LRV of 22, which means this color has significantly less light reflectance. Hence, this paint color is more suitable in specious places where natural light enters in huge amounts. For instance, bedrooms and living rooms consist of sufficient light.
5. Taupe Tease N210 – 1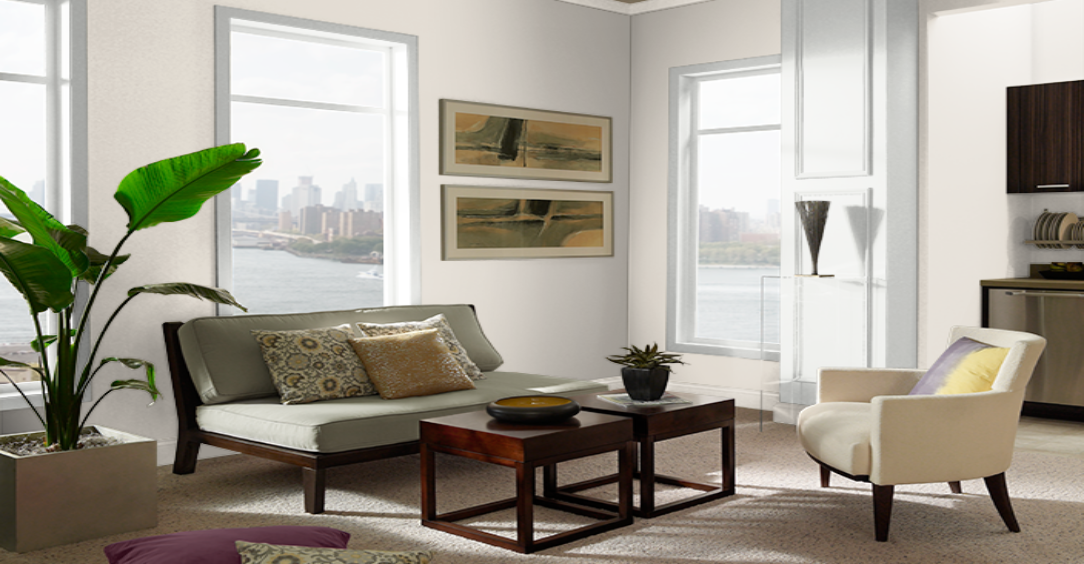 Product Details

Best Pairing Color Palette (Behr Paint)

LRV – 70

RGB – R-224, G-217, B-207

Shy Smile S130 – 2
Swiss Coffee 12
Streetwise N440 – 1
Pale Cornflower S520 – 1
Doeskin Gray N200 – 2
Usually, the taupe color palate is categorized as dark color. However, it has lighter shades, too, like Behr Paint's Taupe Tease – N210 – 1. Taupe Tease is lighter taupe color paint. This color palate consists slight undertone of pink. Its LRV is 70, considered as high light reflectance. So, this color will create more inviting and positive vibes in open areas of the house. For example, hallways, drawing rooms, leaving rooms, etc.
6. Pale Oak OC – 20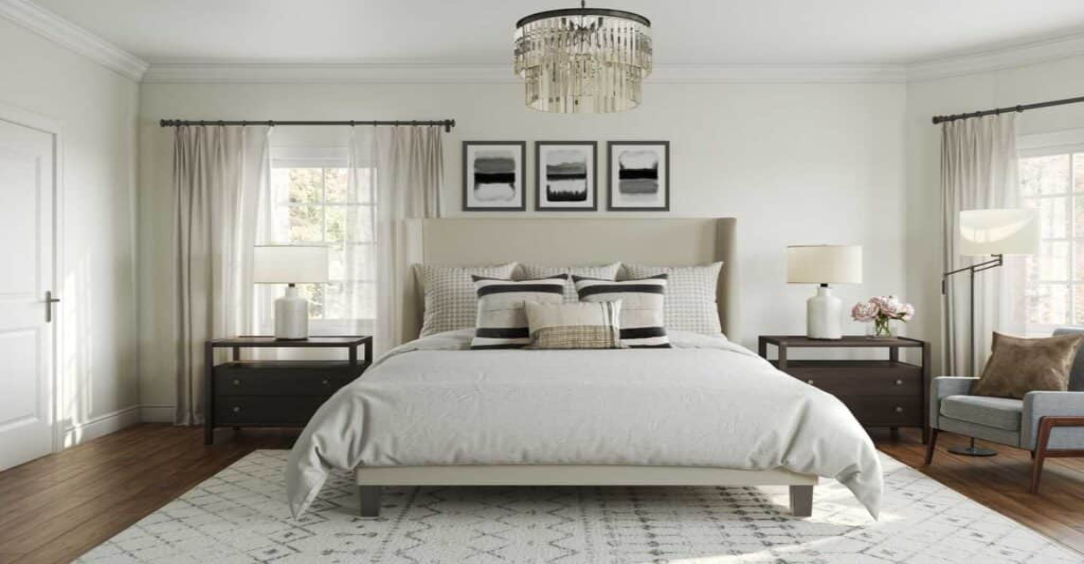 Product Details

Best Pairing Color Palette (Benjamin Moore Paint)

LRV – 68.64

RGB – R-222, G-216, B-205

Timber Wolf 1600
Dinner Party AF – 300
Chantilly Lace OC – 65
Wrought Iron 2124 – 10
Benjamin Moore paints another taupe color paint shade that proves light taupe shades exist. Pale Oak OC – 20 from Benjamin Moore's Off-White Collection is the perfect example of light taupe color. However, this Pale Oak is quite a complicated color to understand for commoners. But Color experts believe that this off-white shade is actually a light cool taupe color. Pale Oak has a minimal pink undertone, and it appears more gray after applying it on the wall. Even though it's the least recommended color paint but if it is paired correctly, indeed, it will pull out neutral elegance into the space. This color will work beautifully in north-facing areas.
7. Taupe Tone SW 7633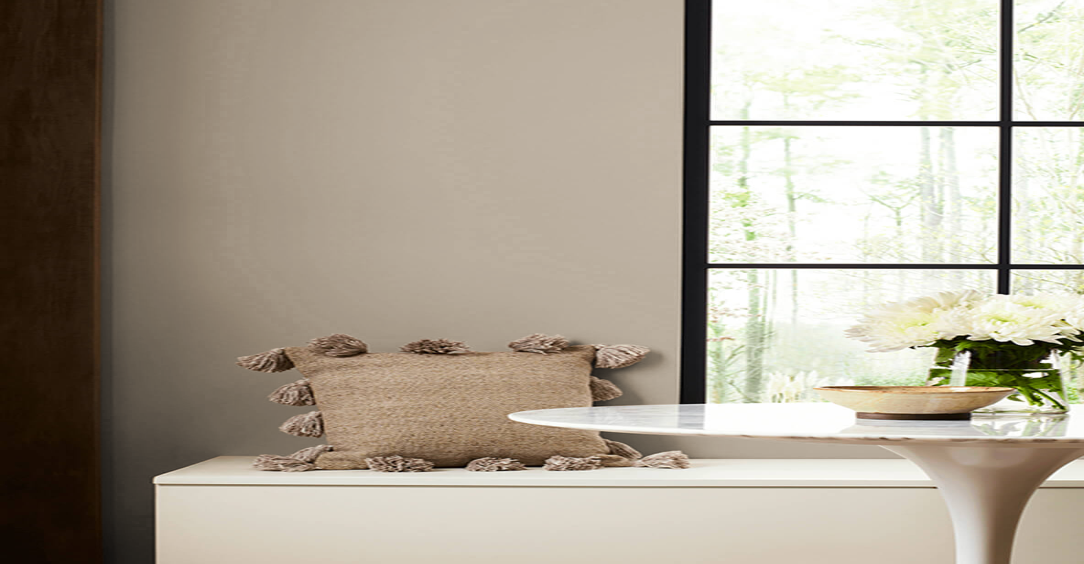 Product Details

Best Pairing Color Palette (Sherwin Williams)

LRV – 36

RGB – R-173, G-160, B-144

Modern Gray SW 7632
Aesthetic White SW 7035
Retreat SW 6207
Sherwin Williams Taupe Tone color palate is a classic taupe color paint. This color's LRV 36, which explains this color is a dark taupe color. As we notice RGB of this paint color indicates warmer nature with a bit of a pink undertone. Basically, this color is quite tough to handle, but if handled wisely, then the Sherwin Williams Taupe Tone paint color will deliver the best result for your space for sure. As far as its suitability is concerned, it will go awesome in spacious areas.
8. Stone Hearth 984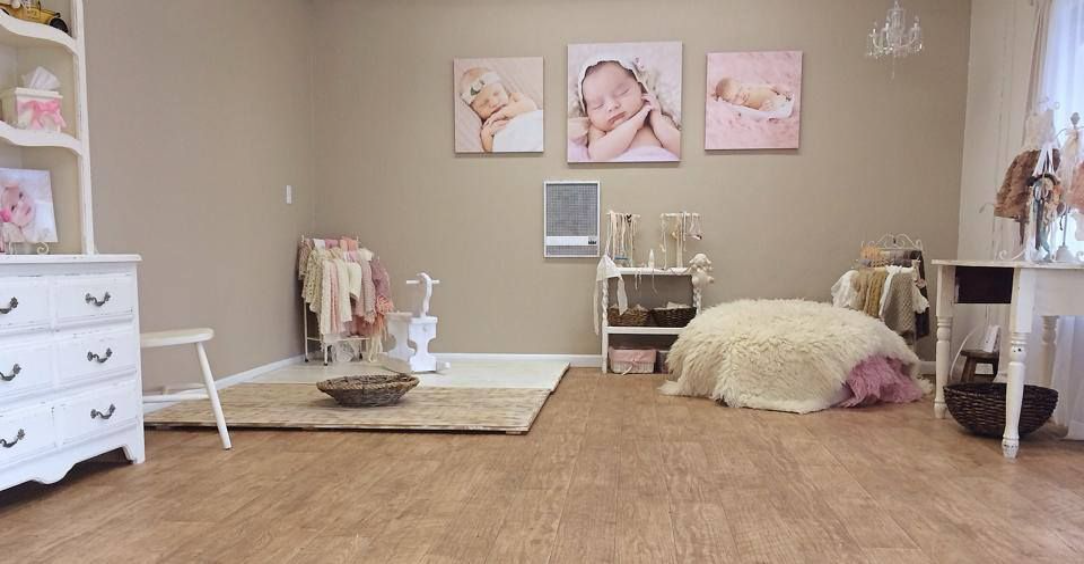 Product Details

Best Pairing Color Palette (Benjamin Moore Paint)

LRV – 48.45

RGB – R-196, G-186, B-170

Hushed Hue 1520
Water's Edge 1635
Firenze AF – 225
Battenberg AF – 70
Stone Hearth 984 is a taupe color painted by Benjamin Moore Paint's Classic Collection series. This color is basically warmer in nature. And its LRV 48.85 puts this color into a mid-tone color category. Experts explain this color has both cool and warm qualities in it. In addition, this color has the ability to stand out excellently paired with another neutral color palate which is a unique feature. Overall this unique taupe color paint shade will bring out the natural environment in your space.
9. Pacer White SW 6098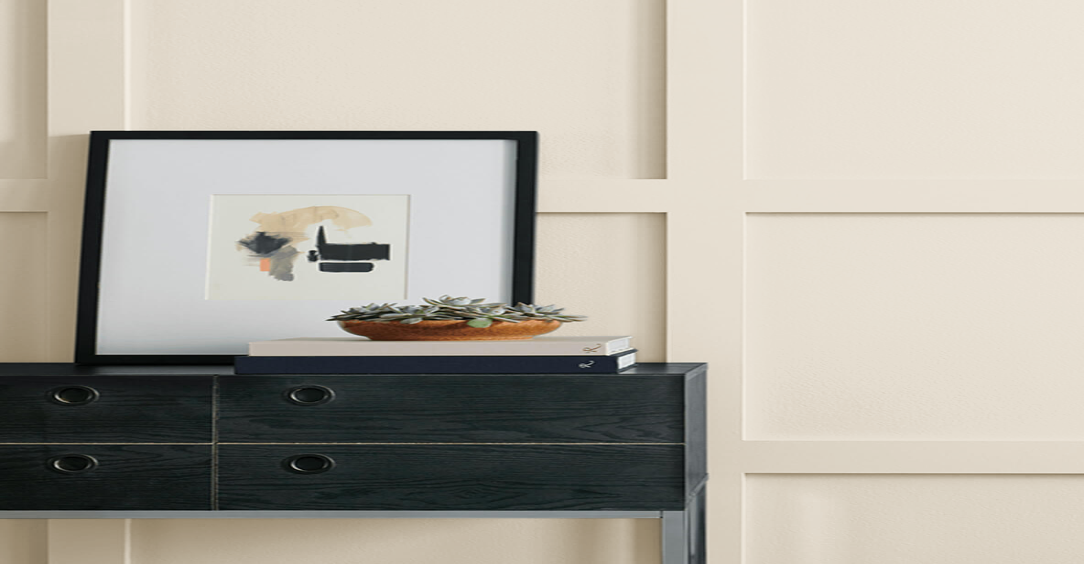 Product Details

Best Pairing Color Palette (Sherwin Williams Paint)

LRV – 73

RGB – R-229, G-221, B-208

Pure White SW 7005
Antler Velvet SW 9111
Llama Wool SW 9089
Pacer White SW 6098 by Sherwin Williams Paint is considered a white color palate. Somehow according to the experts who have been working in the paint industry for decades, they believe that this color is not exactly a white, off-white, or creamy color. They include this color in the light taupe color paint category. This trickier color's success is simply based on the interior part of the space as well as how much natural light exists in that space. For instance, this color will appear darker with a slight pink undertone in lower natural light areas. On the other hand, this color will look more gray in nature where sufficient natural light enters. Hence, this color palate should be applied wisely.
Conclusion
Recently neutral color palates have been trending all over the paint industry. Somehow, it has been overly used by homeowners, and at this point in time, they are searching for a unique neutral paint color shade.
Hence, to resolve this consumer query, various paint companies have come up with a brand new paint color shade, and that is a taupe color.
Hence, in this article, we have shared the top 9 trending taupe color paints which you can think of when you are planning to paint your space. To be more precise, we have shared detailed information which will guide you to get the right taupe color shade according to your interior and the existence of light.
In addition, to get the correct paring with particular taupe paint, we have shared the best coordinating color palates.
Overall this article will assist you the best in your painting journey for sure.