There is a popular notion that all fancy light fixtures are solely meant for homes with high ceilings. Today, through this article, we are here to break the myth. The world has changed, and so has the way we look at home decor.
Over the years, the experts have truly revolutionized the age-old stereotypes around brightening up our homes while helping give the vibe that resonates with our personality.
Low ceilings are the ones that are 8 feet in height (this is an average measurement). The most popular areas that have low ceilings in a home include the attics, basements, and workspace areas. And each of these areas deserves its own spotlight.
In this article, we are going to focus our ideas on basement lighting. While choosing lighting fixtures, be mindful not to pick too bright or too dim. Inconsistency in the kind of lights does not create the aura you are looking for.
Top Basement Lighting Ideas that Illuminate Spaces
1. String Lights
Are you tired of low-hanging lights hitting your head every time you step into the basement? String lights are one of the ideal alternatives. Our experts suggest that to hang these string lights, you do not even need access to your low basement ceiling. Make use of that gorgeous wall and brighten the space up in a jiffy. Avoid using neon lights or ones that are too harsh to the eyes.
Low ceilings tend to bring too much attention to even the smallest of things. Some string lights also come with in-built switches and dimmers. If you want to avoid the hassle of pulling them down every time you have to turn them off, this might be a good idea.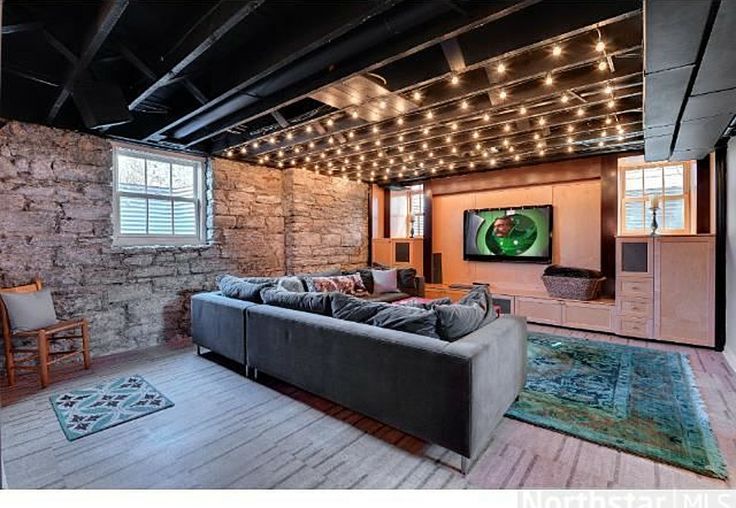 Have you recently remodeled your basement area and looking for the right basement lighting? Recessed can lighting can be a good idea to centralize the focus from the top. Be it for seating, dining, or bringing emphasis to an art gallery, this kind of lighting is just perfect. These lights also help minimize the shadows, hence brightening up the space and making it appear bigger than it actually is.
Our experts suggest using a colorful theme for your basement when choosing this option. Recessed can lighting is the ultimate way to create a contemporary look with minimal things.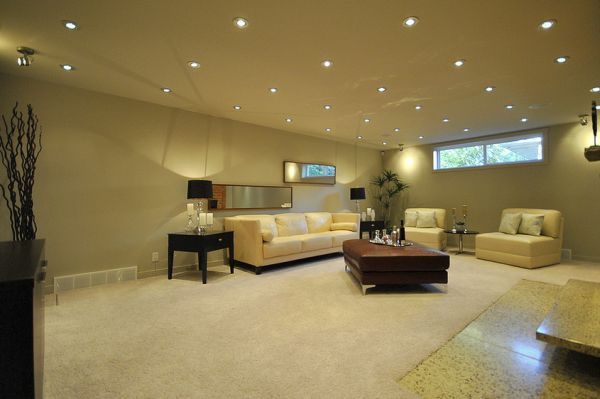 Most basements are at a level lower than the rest of the home. And the one thing that the majority of homes go wrong with is not creating enough lighting in the path that leads to the basement. Track lightings are an excellent idea when you want to focus on a beam of light.
Using this kind of basement light can brighten up the landing and light up the dark hallways. You can add a low fixture onto the staircase wall, creating a gallery view. If you use to use track lighting, our experts suggest avoiding any other form of bright lighting in the path.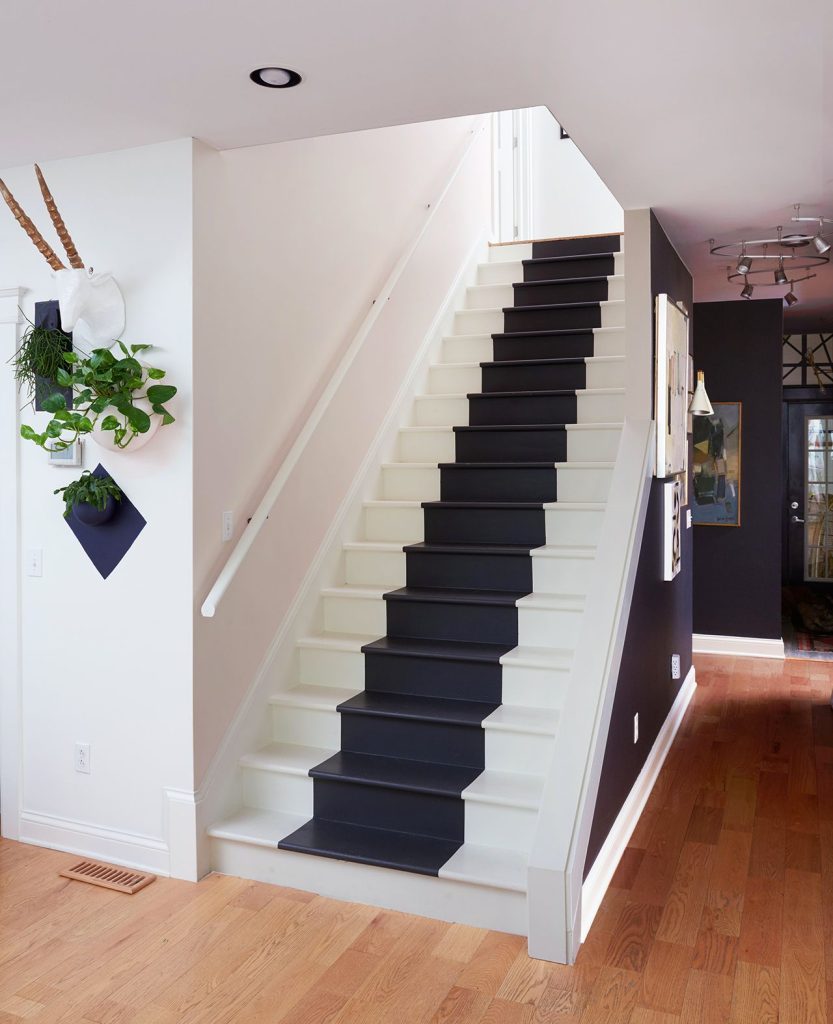 This is one of the major myths we aim to break today. Most people think that pendant lights are meant only for homes with high ceilings. That would be true if we were talking hundred years ago. With the advancement in light fixtures, there is a number of designer lights that are shorter in height, and hence, you do not end up crashing your head against them.
But keep in mind we absolutely do not suggest that you use broad pendant lights or go overboard with them. Keep them simple and subtle, and let them give character to your basement.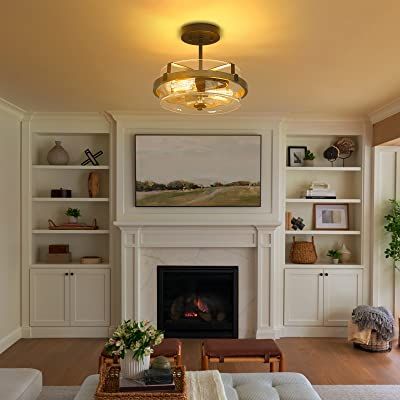 5. Create a Bright Light Illusion
Wondering how is basement lighting supposed to be bright. Well, that is why we call it the illusion. The basement rarely gets access to natural light. But that doesn't mean you can't artificially create it. All you need to do is use the basement wall wisely. Frame and trim a window-like cutting on the wall. Make sure to place it in the direction you want the light to be.
The trick lies in painting the concrete wall in the right fashion. Our experts suggest that you use a bright and reflective white color, add a few not-so-expensive neon fixtures on the wall, and add daylight bulbs. Don't forget to add a translucent filter treatment on the window-like structure to complete the look.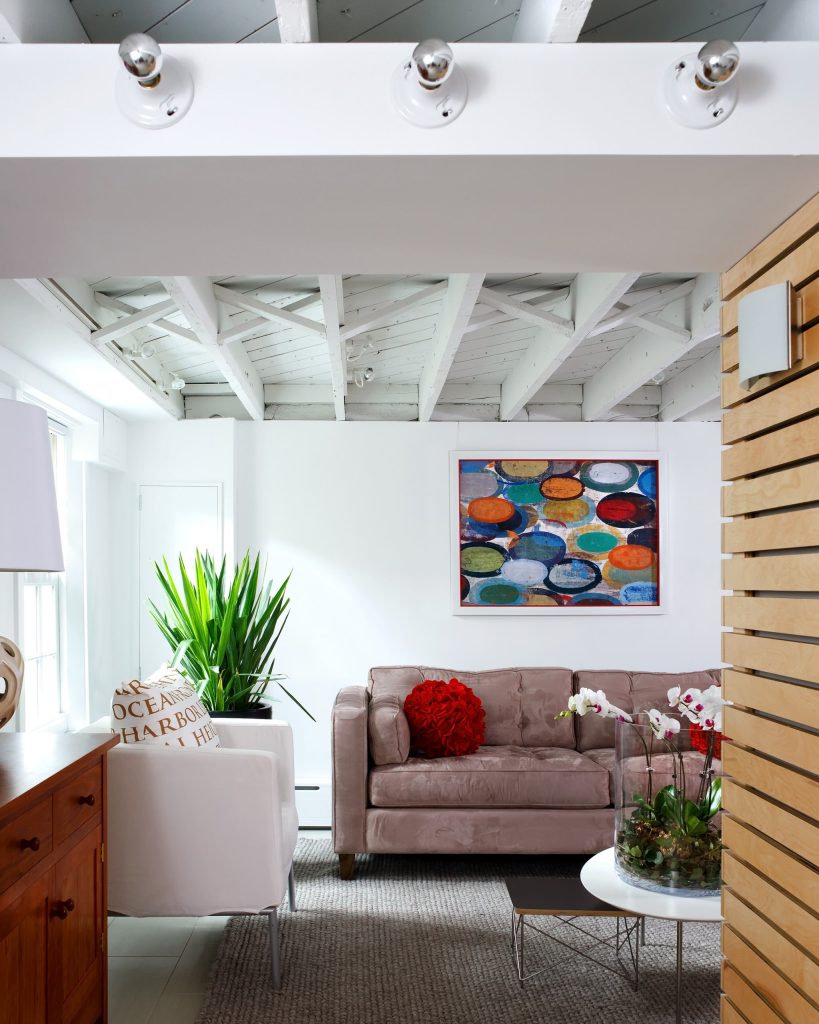 6. Use Flat Panel Lights
Panel lights are used in all kinds of ceilings and in every room. They are readily available, they brighten up a lot of space in a jiffy, and they are inexpensive. You might wonder, instead of just mentioning a simple panel light, why are we saying the flat ones?
Well, the answer is quite simple. It is because they are ideal as a basement lighting option. Their flat nature helps them spread light to a larger area. They can also be used as a replacement for a tile. You can even create an interesting pattern or a grid with multiple lights.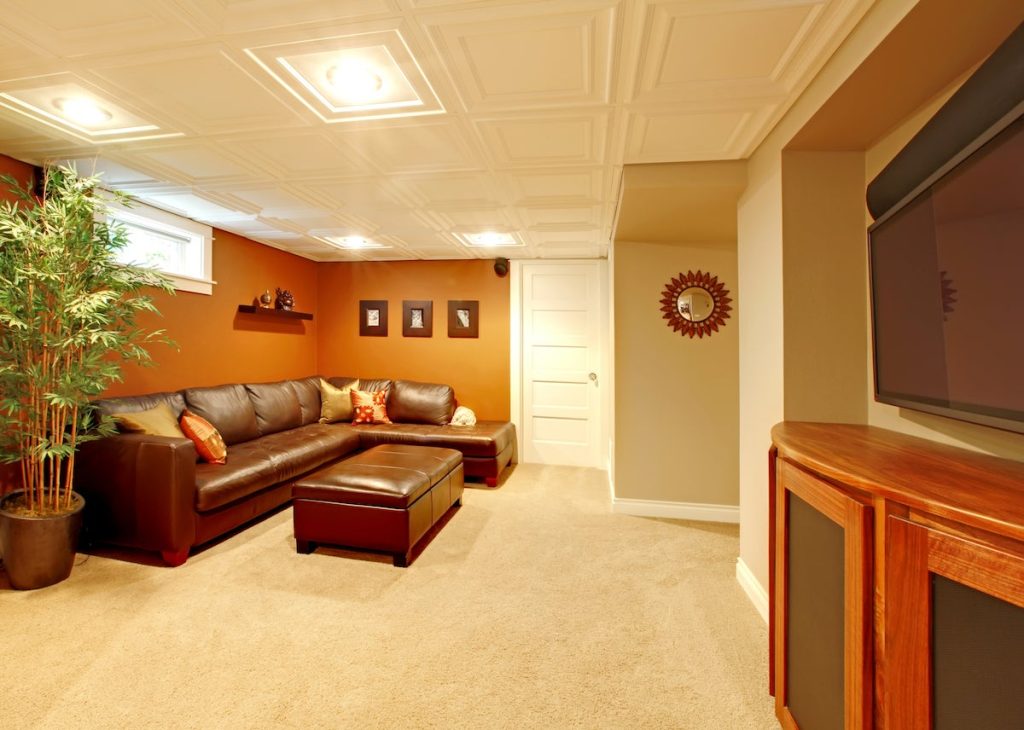 7. Lighted Crown Mouldings
For those of you who are extremely picky and hate what an additional light does to your basement, we have a better alternative. The LED strips in the lighted crown moldings will just sit inside and provide indirect lighting to the floor, walls, and the basement as a whole.
If you live a smart life and want more control over the lighting in this corner of your home, you can shop for dimmable LED strips. This kind of lighting has become increasingly popular in homes that are all up for aesthetically pleasing decor.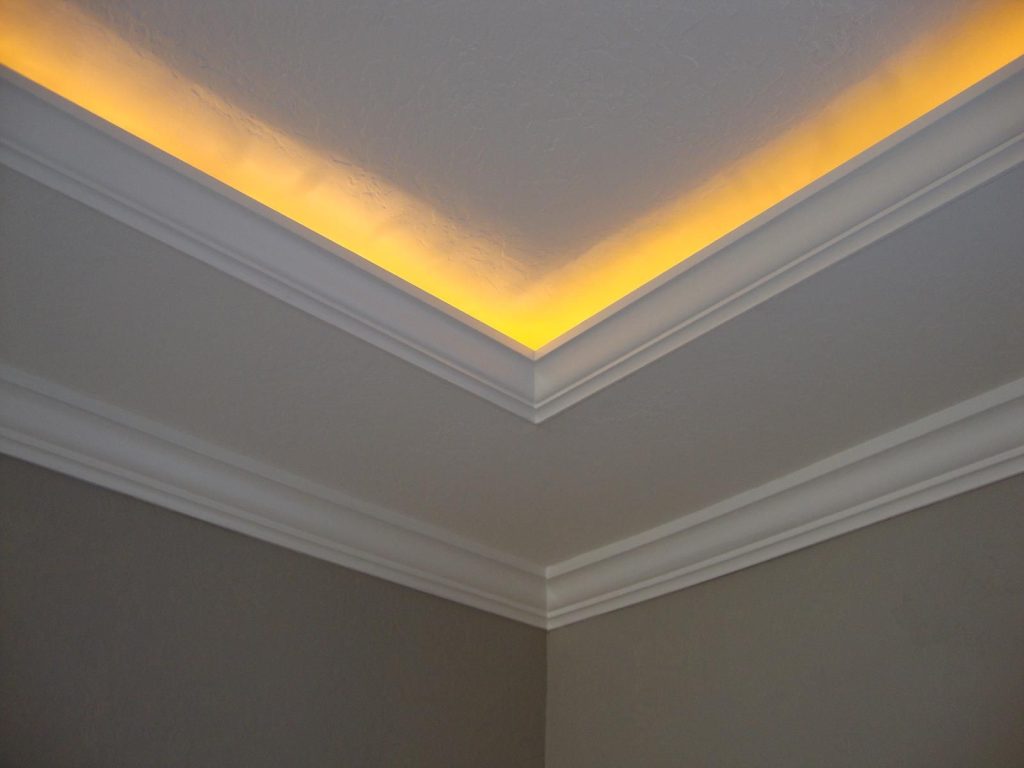 8. Tubular Skylights
This has been a popular choice for ages when it comes to basement lighting. These are narrow tunnels made from reflective materials. The Tubular Skylights are closed at both ends, and they channel the light from the roof. The best part of this kind of light is that they are ideal for all the rooms in the house.
They are an ideal alternative for your low-ceiling basement if you don't want to make the space look or feel more cramped. If you want to use this kind of lighting fixture for your basement, it might be a good idea to hire a professional instead of trying it on your own.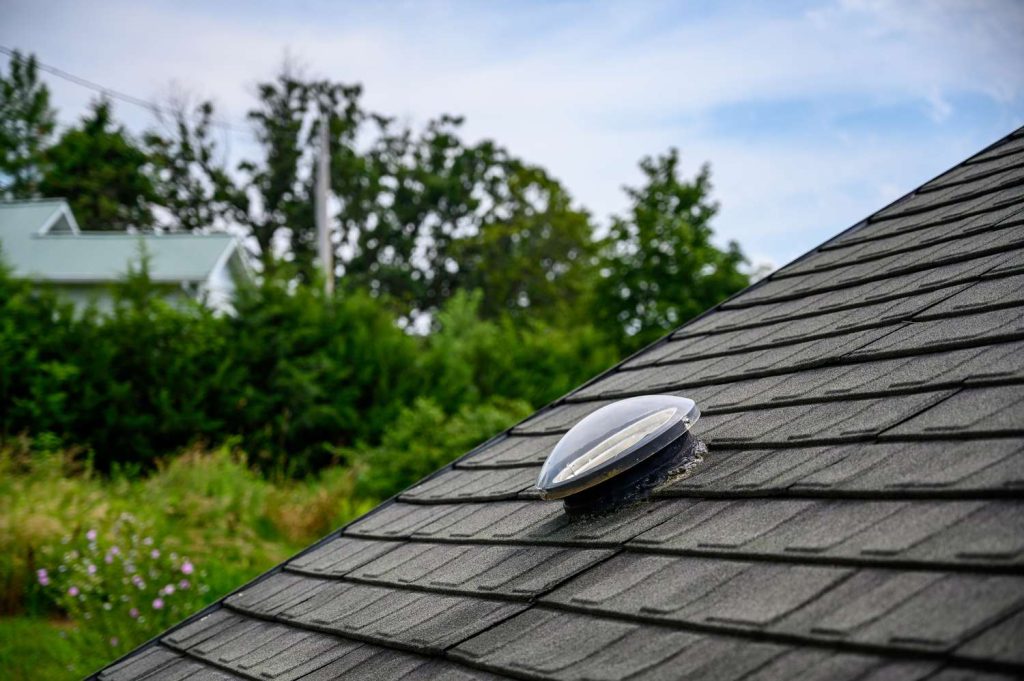 9. Use a Lamp
Imagine wooden walls, comfortable seating space with gorgeous cushions, a comfy blanket, and a vintage lamp – doesn't it take you to a different world? Lamps have been in trend in terms of decor ideas forever. But did you know this is a great idea to tackle the basement area with a low ceiling?
The best part is that you do not have to spend a lot on buying a gorgeous lamp. Lamps come in a variety of sizes, shapes, and designs, and they can be accommodated in any kind of setting. You can even add a small center table if you like.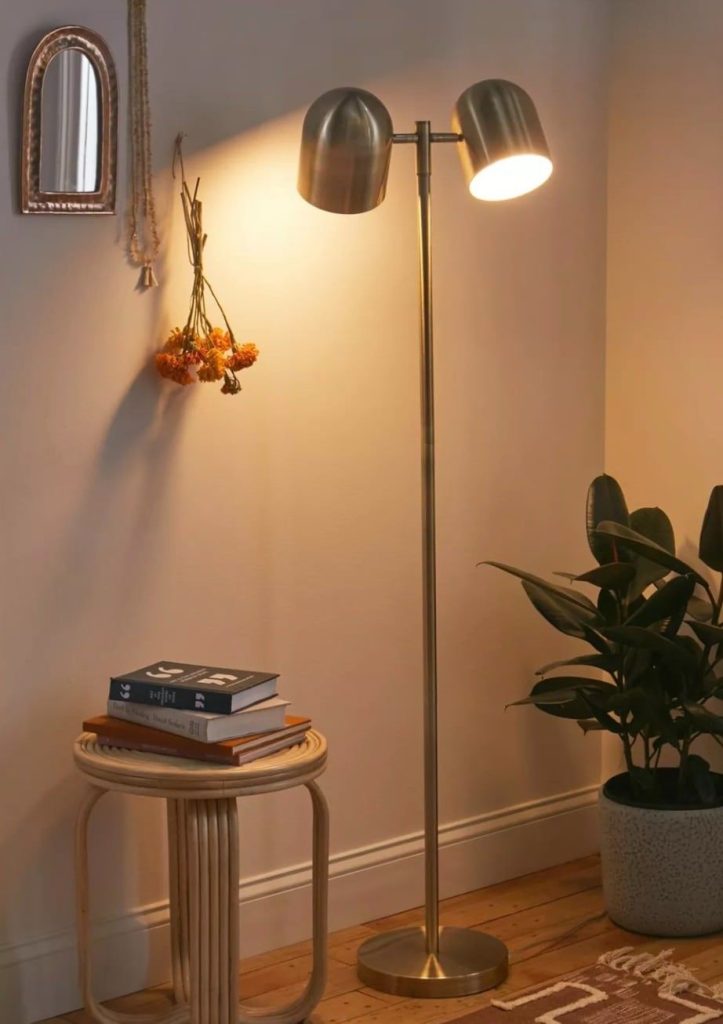 10. Use Adjustable Fixtures
When we talk about adjustable fixtures, we mostly talk about adjustable pendant lights. This is one of the most common ways to make use of a low ceiling. With adjustable fixtures, such as basement lighting, you are able to save up a lot of space.
The variety of designs available with this kind of lighting is massive. They not only add light but also help you with making optimum use of the space while enhancing the overall aesthetics.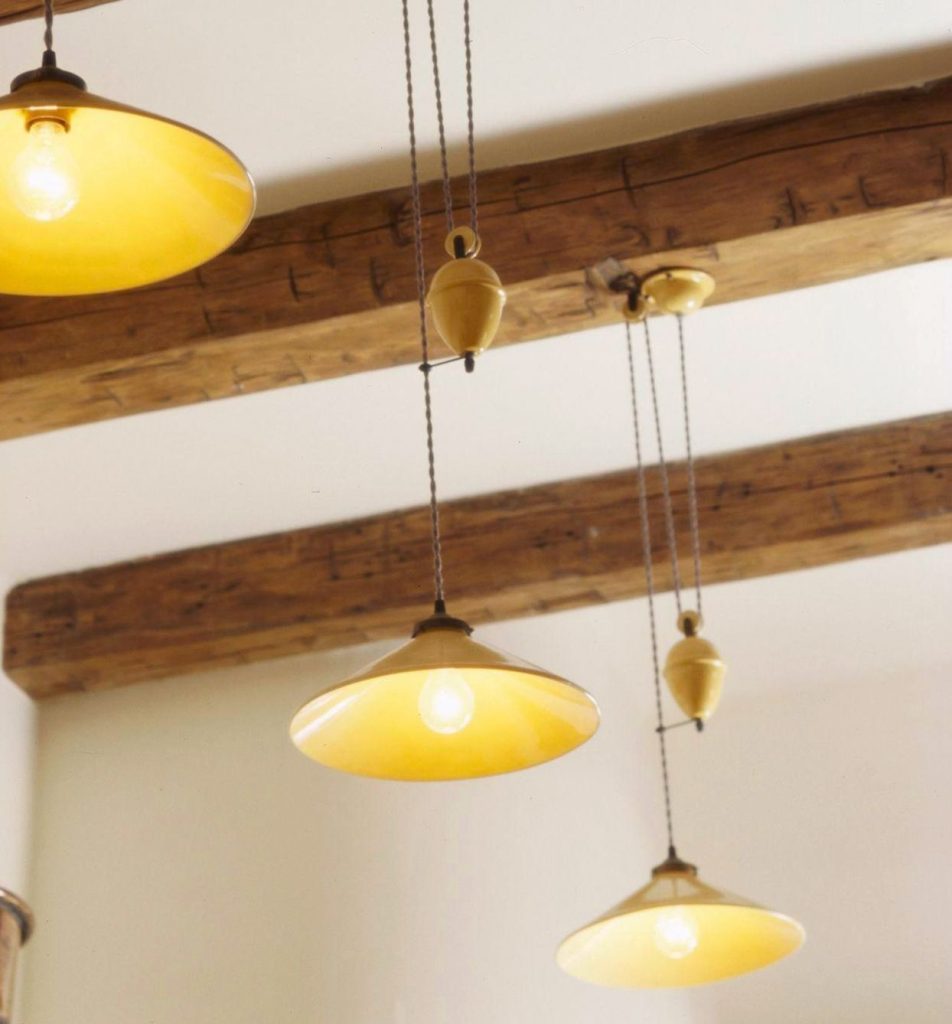 11. Low Hanging Semi-Flush Mounts
In modern times, the mounts have come a notch down. They brighten up the spaces in a very tasteful manner and give relatively smaller spaces a bigger appearance. And that is exactly what a basement with low ceiling needs.
These low-hanging fixtures come in a variety of designs with changeable colors. They are perfect for every modern home that loves their lights to complement the rest of the decor beautifully.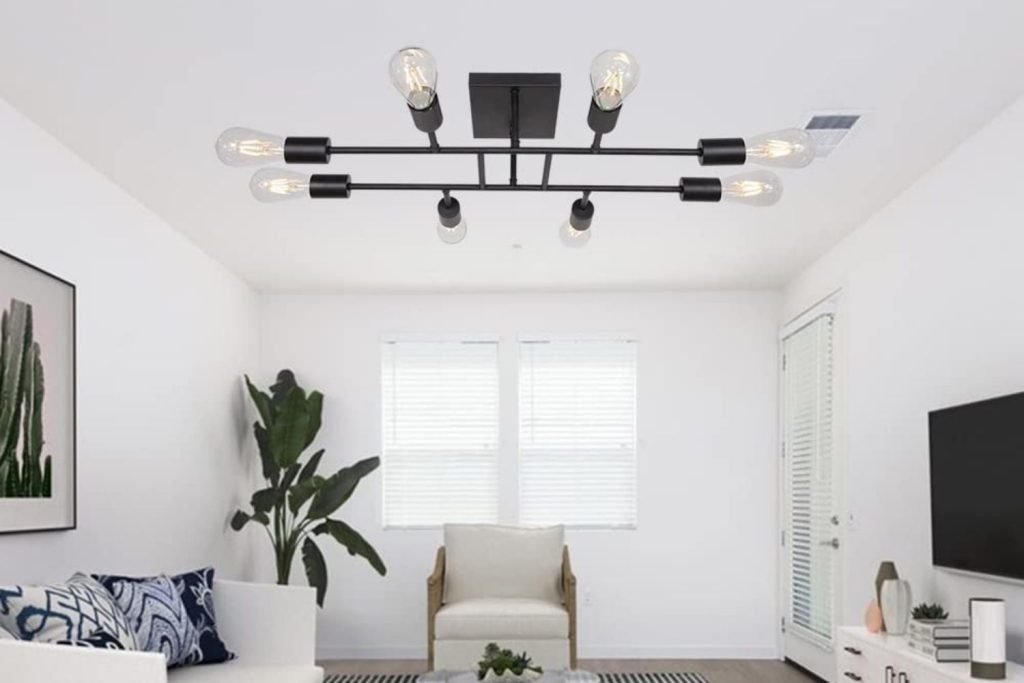 12. Cove Lighting
When we talk about architectural beauty, cove lighting is one of the top things that come to our minds that help accentuate the space. Not all people use the basement as a storage space. For many, it is their second living room and even a guest room. If you use your basement as any of the rooms, you might want to add more focus to them.
Cove lighting highlights every inch of the space while helping tackle low-ceiling problems. These strips used offer a pleasant glow and add uniqueness. You can use LED strip lights that help you set the mood and ambiance as per your liking.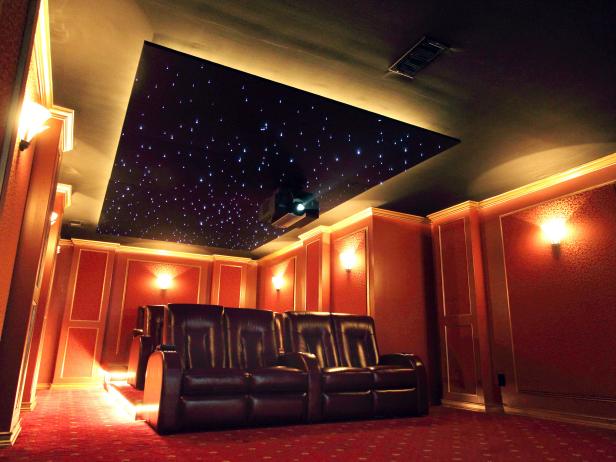 13. Home Theater Wall Scones
Does your basement provide the right setting for a theater that you have been planning for a long? Now might be the right time. Choose wall scones as basement lighting to help set up the ambiance you need to watch your favorite movies in a loop.
Make sure that you use lights that brighten up and down and not in and out. Else they will end up reflecting in your eyes and interrupting your theater experience.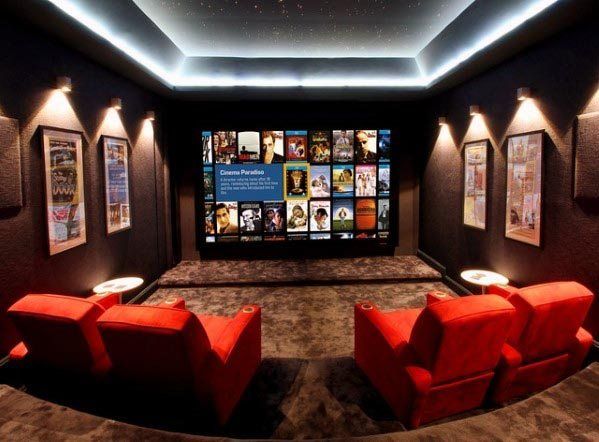 14. Twinkle Lights
Is your basement a place where you host a lot of guests? Then you might want to create a warm, cozy, and inviting ambiance. Twinkle lights have always been associated with creating such a kind of environment. This might be a good idea for your basement when you do not use it for study purposes.
Hang these lights on the ceiling and the walls and watch them transform the space into a sparkling beauty. This also helps give a "star gaze" experience for all those who love it. They are affordable, impactful, and absolutely easy to install. Make sure to add somewhat dark paints to the walls to help these lights glow properly.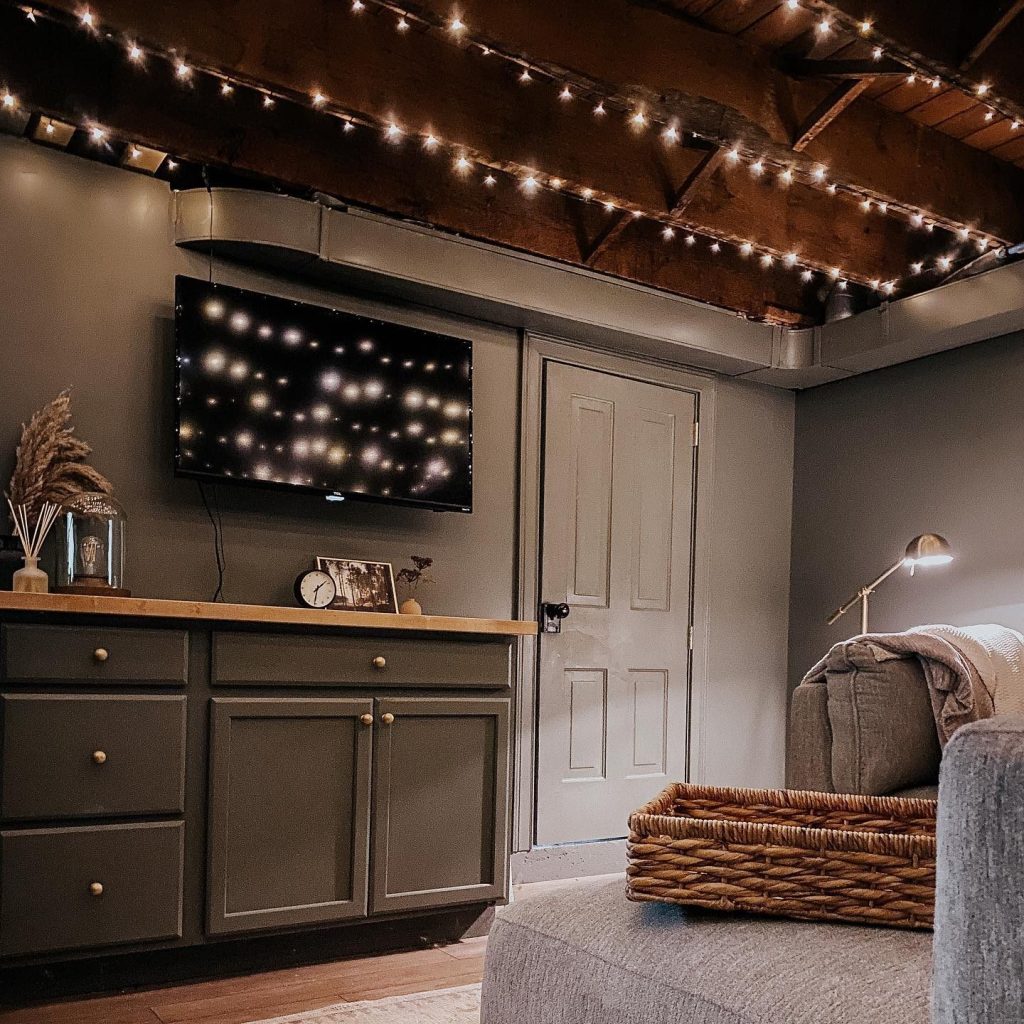 15. Wall Fixtures
There is no place as amazing as the basement to make a statement with the light fixture. If you have been willing to experiment a bit with these, you might want to consider a statement basement lighting piece. They are ideal for illuminating the basement just enough to lay the focus on all things that are important.
In case you do not want to spend a lot on these statement pieces, you can even consider using a rope and creating a pattern of your choice with the lights. These are also bold and can be considered unexpected. They make a great attraction for your guests as well. The idea got you curious. Try now!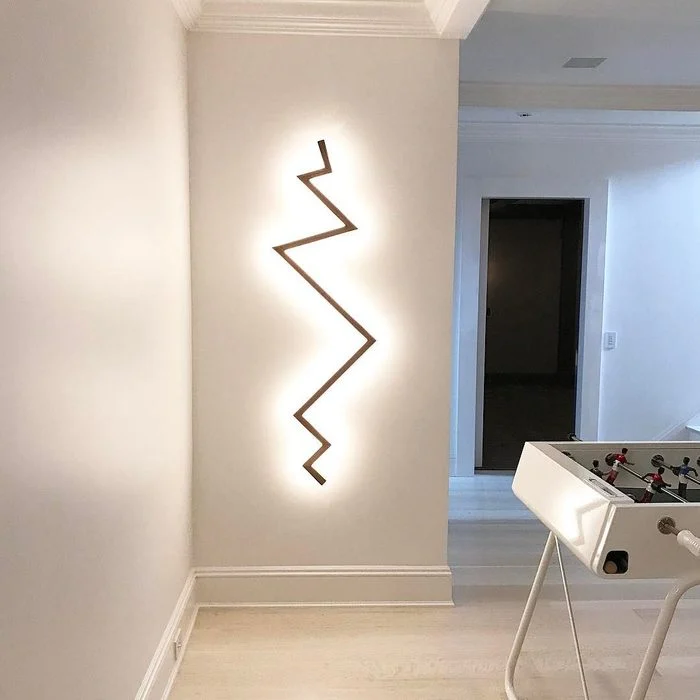 16. Choose Lighter Colors
Choosing the kind of light for your low basement ceiling comes as a much later part. But you can begin the preparations early. Our experts suggest that using a light-colored ceiling and walls might be a good way to keep the area open to light. Many people think that using wooden floors and a staircase is a great idea to create a vintage look for the basement.
While that might be true, they also block the flow of natural light throughout the house. Light-colored spaces help the light reflect better and create a more natural ambiance. You might also want to use subtle lights for the space. Using too bright lights in white spaces might not be a great idea.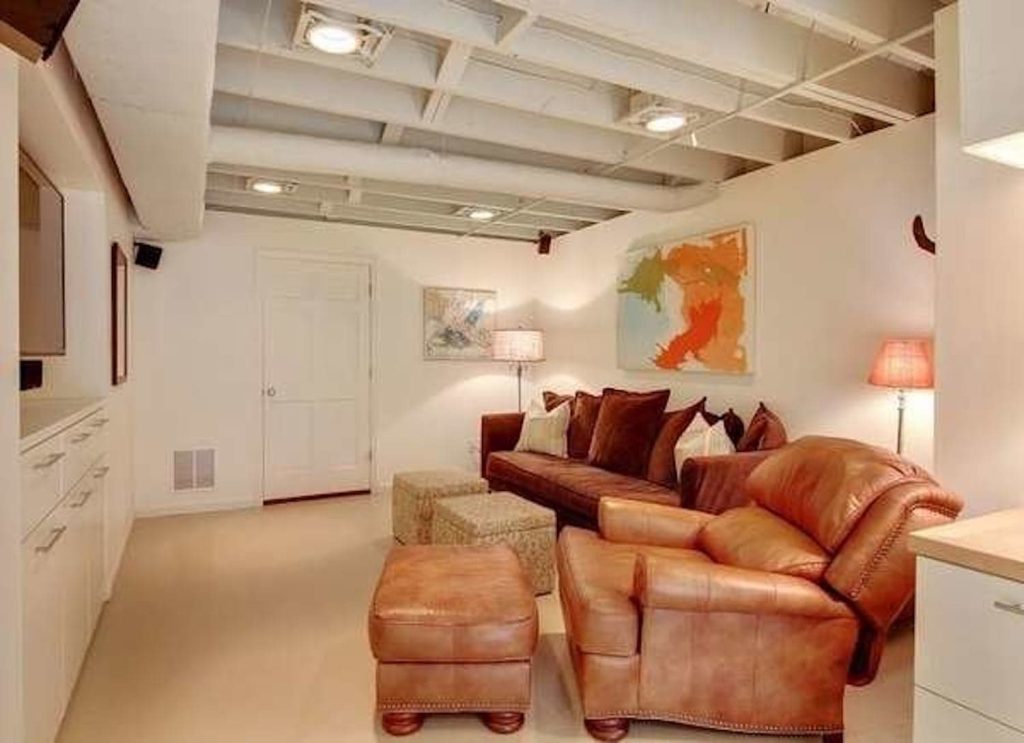 17. Floor Lighting
Be it the yard, the outside staircase, or the pathway. Floor lighting has been a popular choice in home decor. If you want an attractive basement lighting idea, this might be the way forward. With floor lighting, you do not have to worry about the low ceiling. You just have to mount them well on the floor.
They also help increase the sense of light and space in the basement area. Adding floor-length curtains, along with this kind of curtain, might be a great way to give your space the feel you have been looking for. Just like the others, floor lightings also come in a variety of colors and patterns.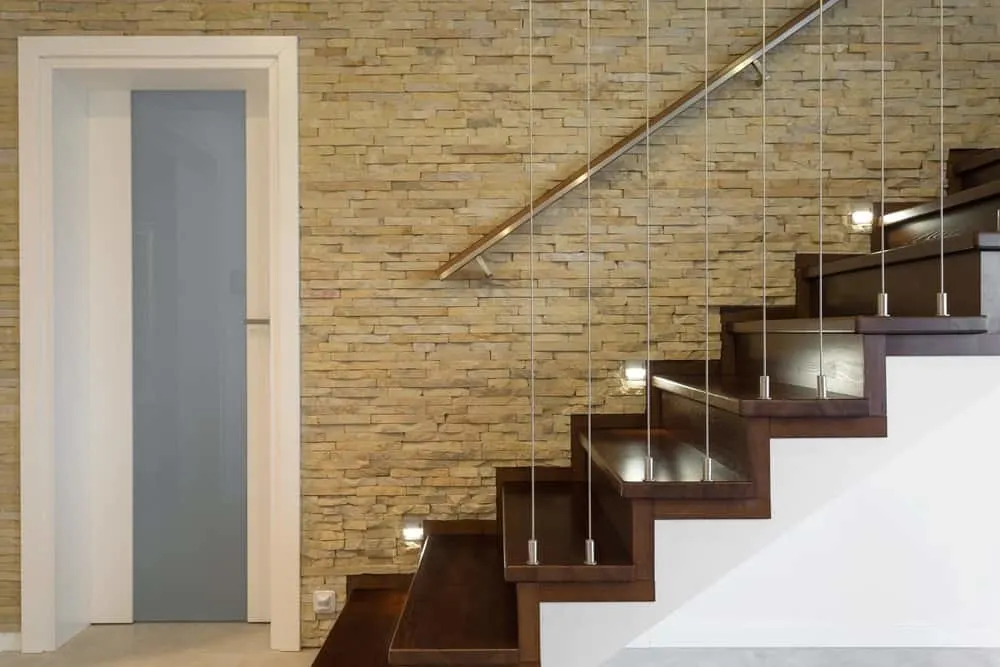 18. Use Mirrors
Mirrors have always been known as natural reflectors. What can be a better way to increase the light than the use of a mirror? Modern mirrors are available in a wide designer variety. If you are all about aesthetics, you can try choosing the one that suits your style, personality, and your home's character.
You can try adding a large mirror or a series of small ones that accentuate the space available and give a unique appearance to your basement. The use of mirrors makes the availability of lights more than they actually are.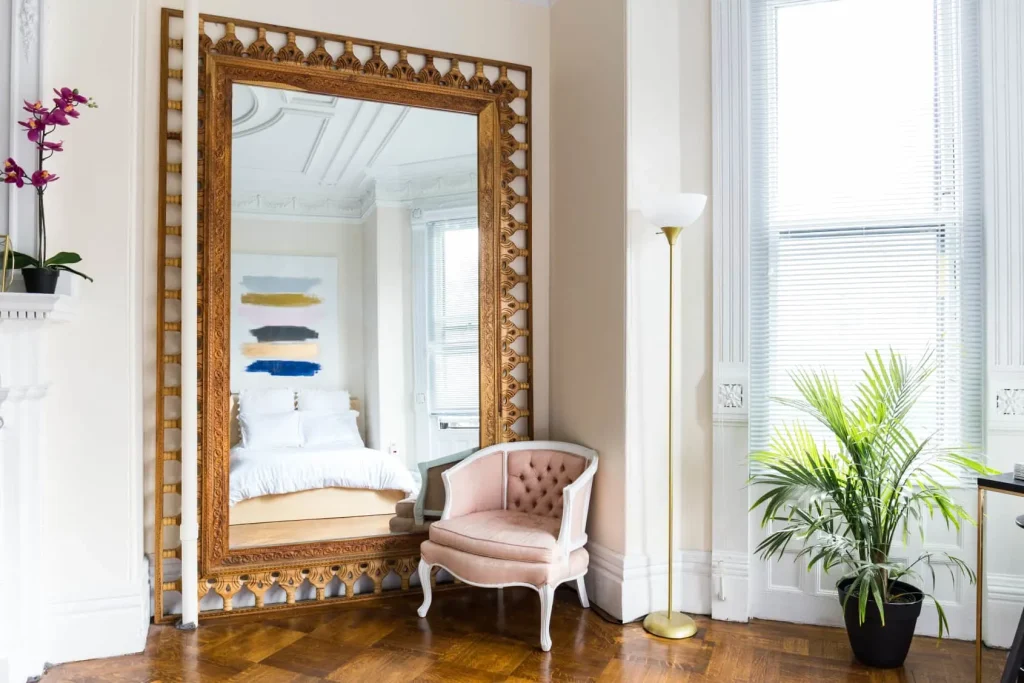 19. Use Vertical Light Strips
Creating more vertical space makes it look larger. If you have been looking for basement lighting that seamlessly fits into your low-ceiling basement, you might want to consider vertical light strips.
They give a magical effect to the space while making it look larger. They are known to make spaces larger and give an illusion of a taller space. They are just what you need in case of a lower ceiling.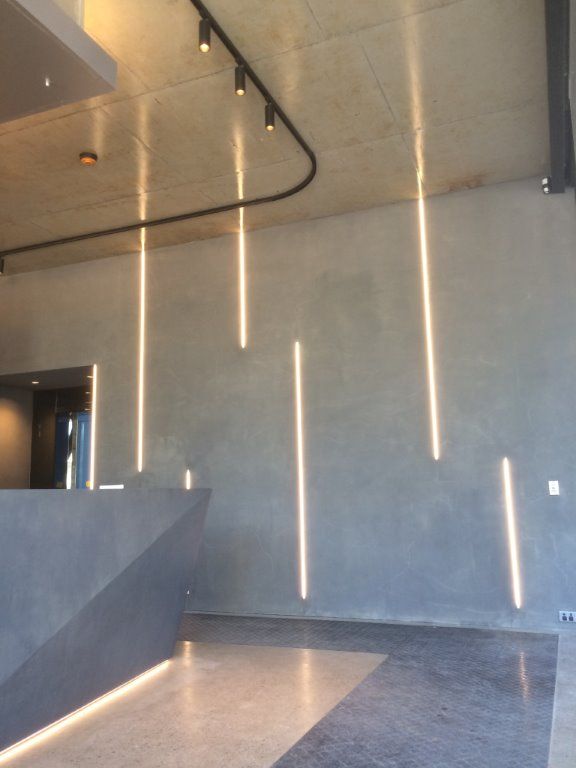 20. Use Lighting Around the Gallery
Do you love to use your basement as an area to display your unique work of art and architecture? Use them well to combat the low ceiling. Our experts suggest using lights around the frames or art to make it a well-lit space.
You can use wall mounts that can replace the tiles and act as a natural background or a strip of lights around them. Using the basement lighting this way helps bring focus to these pieces.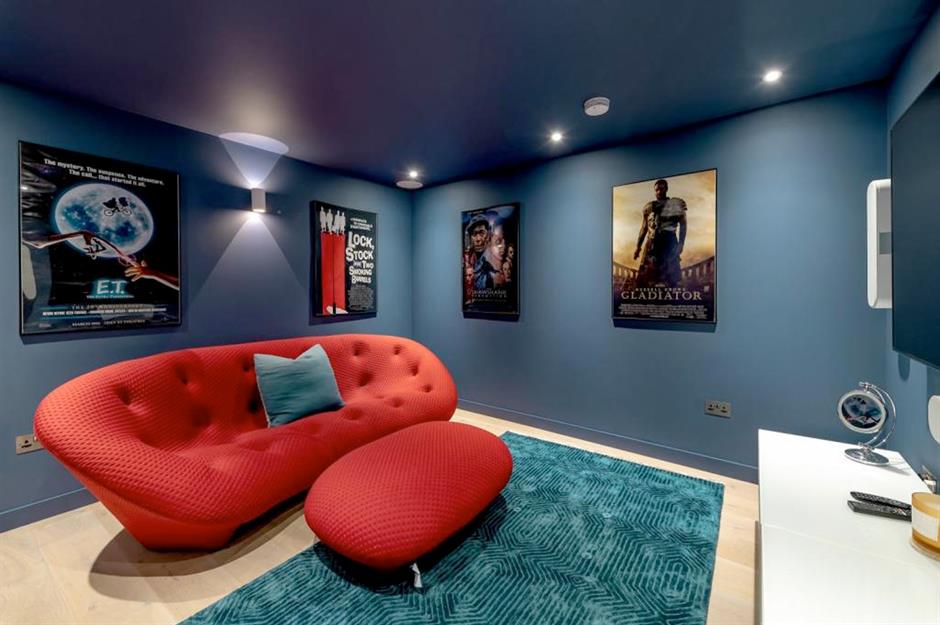 21. Combine Different Types of Lighting
The basement is one of those areas that face a lack of natural light. It is important to place the furniture, other decor, and lighting in a way that they do not make way for a lot of shadow. In this area, you can use recessed can lighting to create a broad level of brightness. Similarly, you can use floor lamps on the sofa or seating area.
This kind of lighting can also be used if you are planning to create a separate reading zone in the basement. Our experts are of the opinion that the kind of mix-and-match you do depends a lot on the kind of vibe you want to create in an area. When in doubt, speak to a specialist.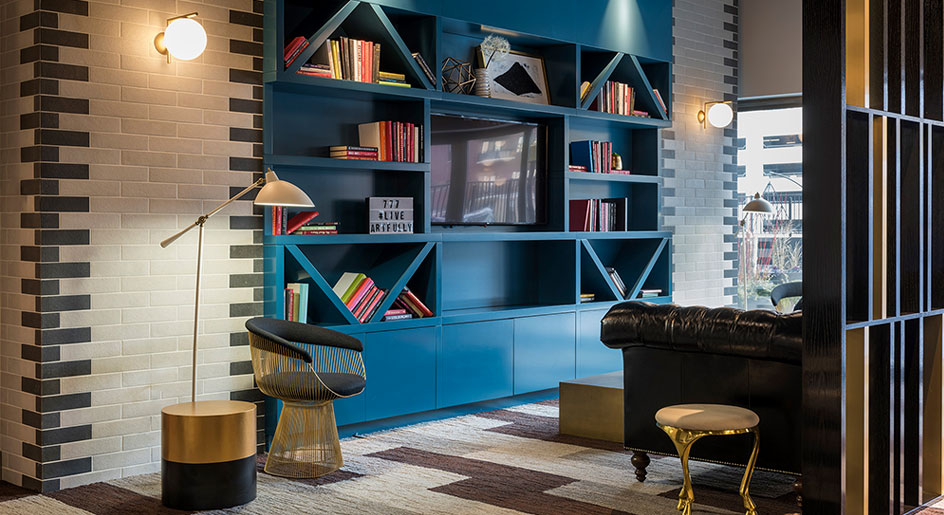 Conclusion
Basements are no longer just used as dumping areas in the home. Modern families put a lot of thought while curating each and every corner of the home, and that includes the long-forgotten basement. Earlier, these were one of the most ignored parts of the home. But today, they are used as an additional space that gives homes a brand new character.
Our experts say it is the way you place each of the decor pieces or the lighting fixtures, use the paints and colors, and plan the architecture that truly makes a difference. The basement lighting is no exception.
Having a low ceiling might seem to be an obstacle in your path to giving your basements a great look. But that's not the case. Just like any other part of your home, think out of the box when picking the lighting. You will be in awe of the wonder you might have created.