The palette you choose for your home certainly plays a large role in how it looks. Not only is color a crucial accessory to your house, but it also reflects your personality and perspective on life. It is a solid visual language that conveys our feelings and can often strongly influence our mood.
Are you in the process of painting your house? Or do you want to undertake a renovation project for the walls? Choosing a house color scheme can be challenging since it's expensive and takes too many resources to change.
However, our guide here will help you accurately. We have compiled some of the best house color schemes for every mood, taste, and choice. The correct choice can influence the flow of the palette in your home and link the atmosphere together.
Continue reading to find out just what your home needs!
Exterior House Color Schemes
1. Shades of Blue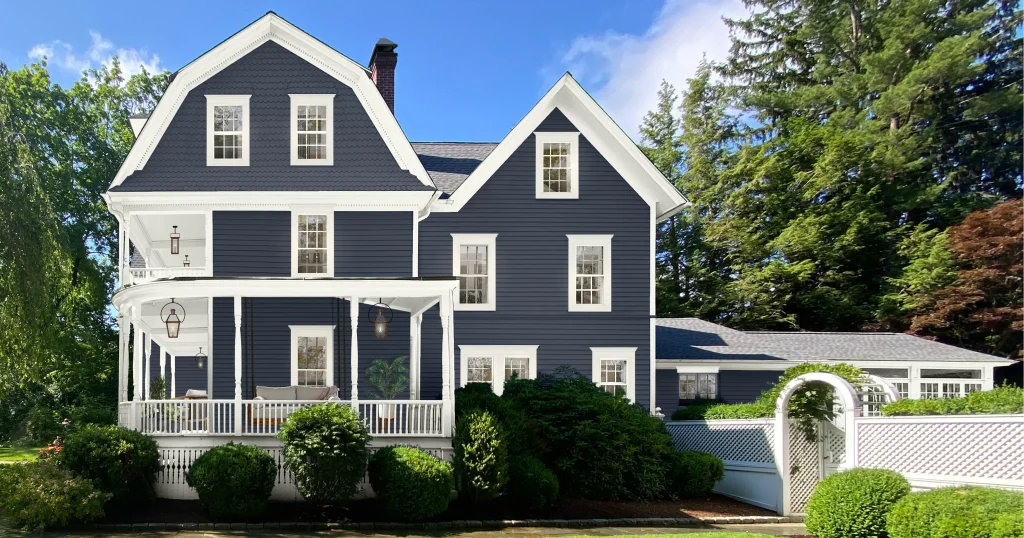 Blue is often associated with open spaces, freedom, imagination, and intuition. Suppose you believe your personality or outlook matches that; opt for blue. Or, if your house has a large courtyard, you can paint it white and use different undertones of blue to complement it. Not only does it look graceful, but multiple softer tones create a beautiful harmony.
2. A Neutral Palette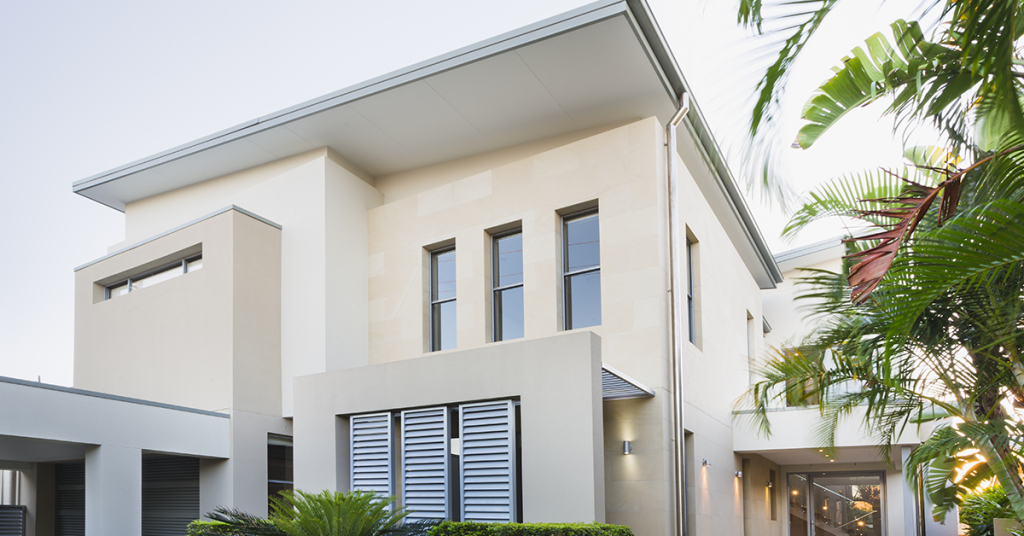 Do you want a more sophisticated and sleek look for your house's exteriors? If yes, a neutral palette is perfect for you. Try something with a slight hint of black, perhaps for the borders, to gain a more accentuated look. Additionally, you can use white to make it seem crisp. Neutral house color schemes are apt if you don't like them too bright.
3. Monochrome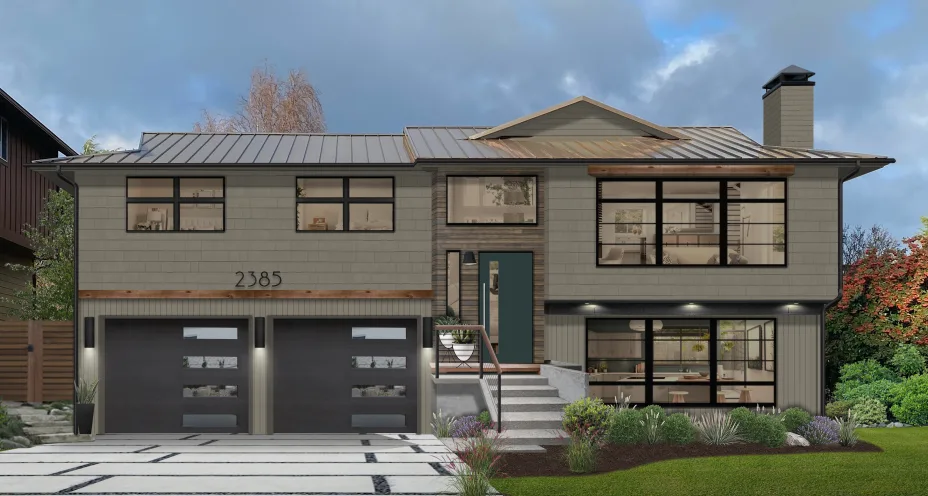 A neutral color palette emphasizes similar colors that are not vibrant or bright. Although it isn't necessarily dull, it may seem slightly boring to some. You can opt for monochromatic house color schemes if you want to replace that. It is when you choose a single hue and paint the house with that color and its similar accessorizing shades.
4. Make it Standout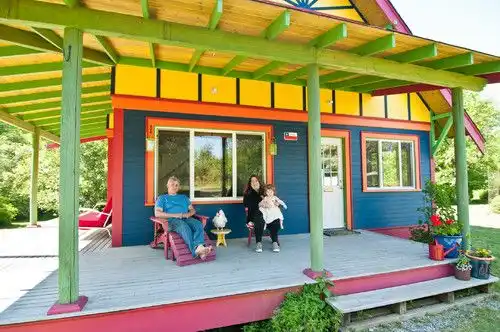 Neither is a neutral palette good for you nor is a monochromatic one. What's the next option, then? Make it stand out! Use bright colors to paint your house. Otherwise, you can also choose to go for a humble theme, like beige or gray, in the background and use bright colors to add an accent, like vibrantly painting the doors or windows.
5. Go White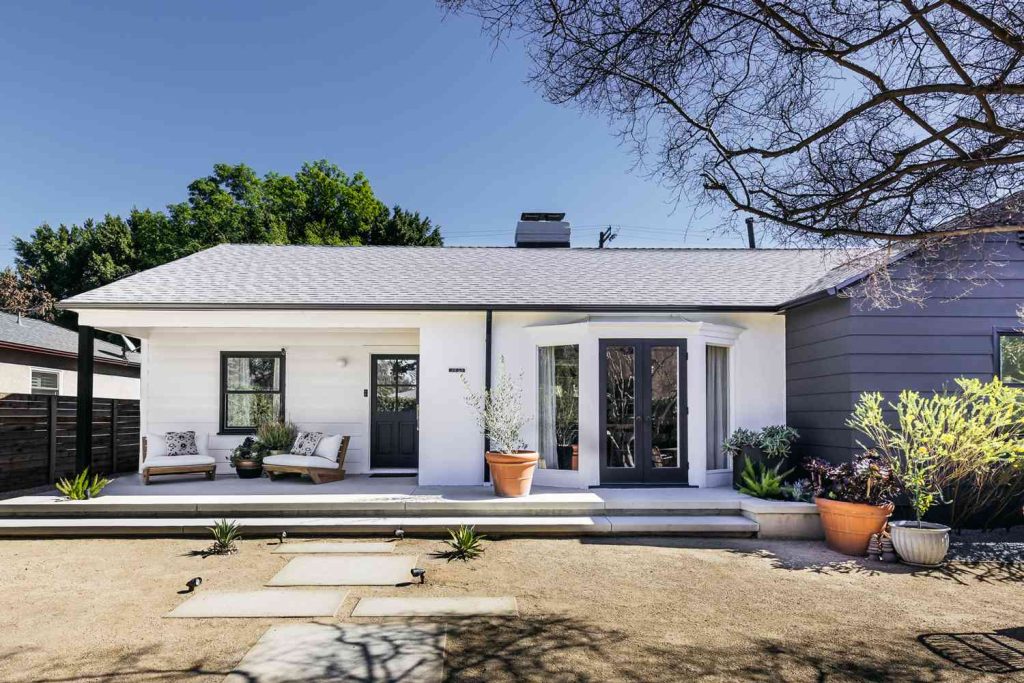 White is the perfect old-school color to provide just the charm your house needs. Especially if you're looking to restore a home or flip it to sell ahead, achieve the desired elegance with white. Of course, plain, simple white can get boring. Instead, try complementing it with wooden boards or terracotta tile roofs. We highly recommend it if it's a distinct piece of architecture.
6. Going Green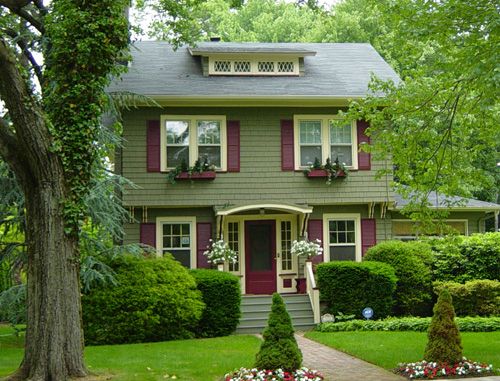 Certain shades of green, like olive green, jade green, or sage, add beautiful eloquence to the exteriors of your home. If you live in a plush green area, it might be an added advantage to match your house's color schemes to the surroundings. Try a vibrant shade to stand out or a neutral one to blend in, depending on your preferences.
7. Chocolate Brown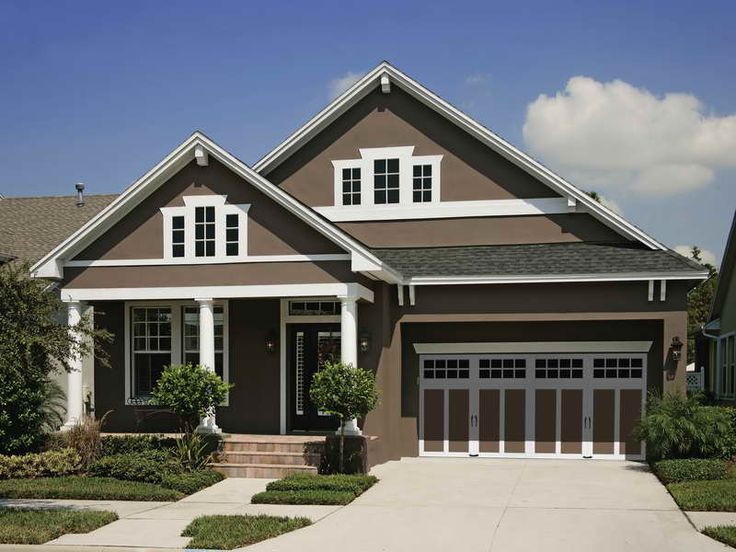 Chocolate brown is an incredibly beautiful shade to select, especially with a red tile roof. Here's one of our best tips: for your doorframe, door, windows, shutters, and fence, opt for white. The startling contrast will bring out the colors more and give an elegant look. Certainly, go for it if your house has a cottage-style look.
8. White & Black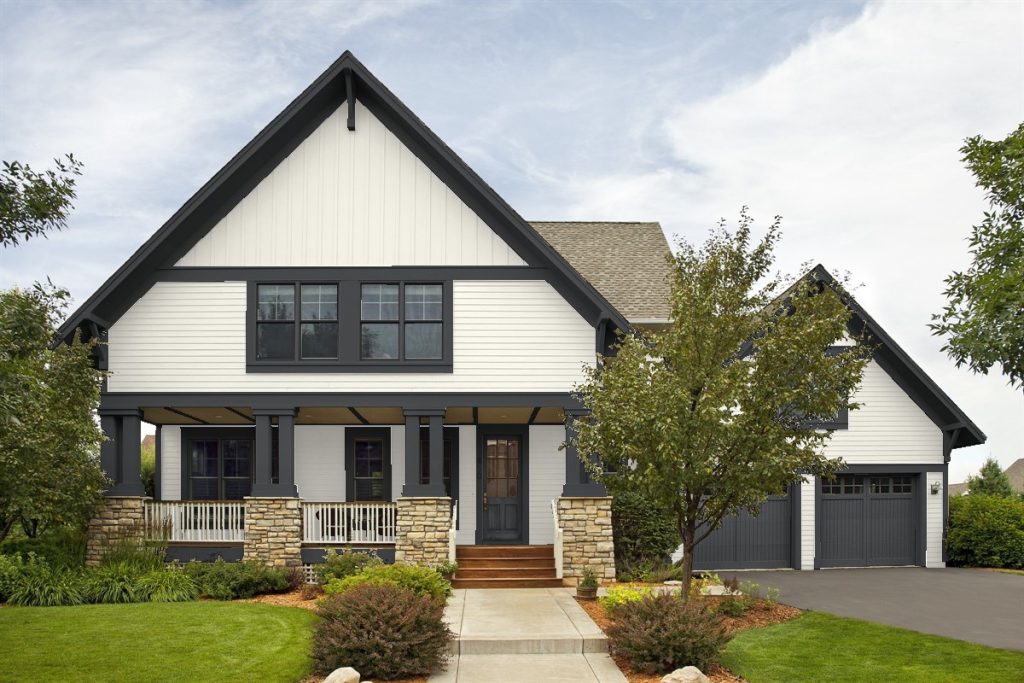 White and black make the perfect combination ever to show contrast. The white has a stark appearance even from a distance, giving your home a striking look. Complemented with black, it adds elegance and beauty incomparable to any other color. Your home will seem warm and welcoming in any weather.
9. Beige & Stone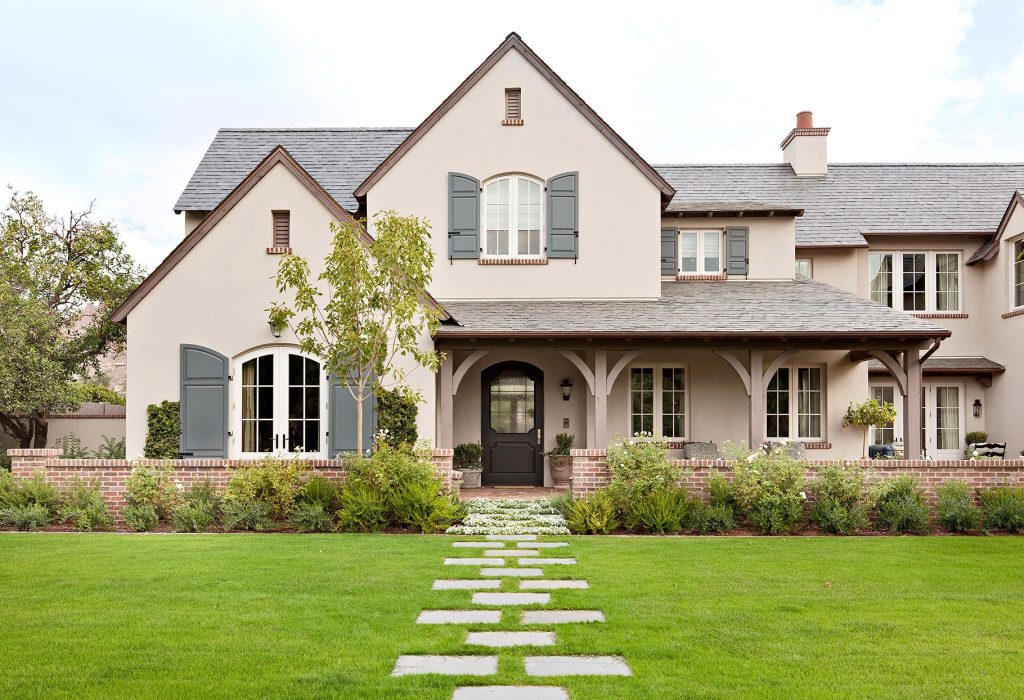 Not essentially a color suggestion, but beige on the exteriors will look amazing with a combination of stones. If you have a flagstone patio or flooring of stones, the sandy shade of beige will set into it aptly. It's great for beach-themed exteriors or associated themes, mostly for farmhouses or similar homes. The facade gives a genuine free-spirit feel.
10. Paint It Red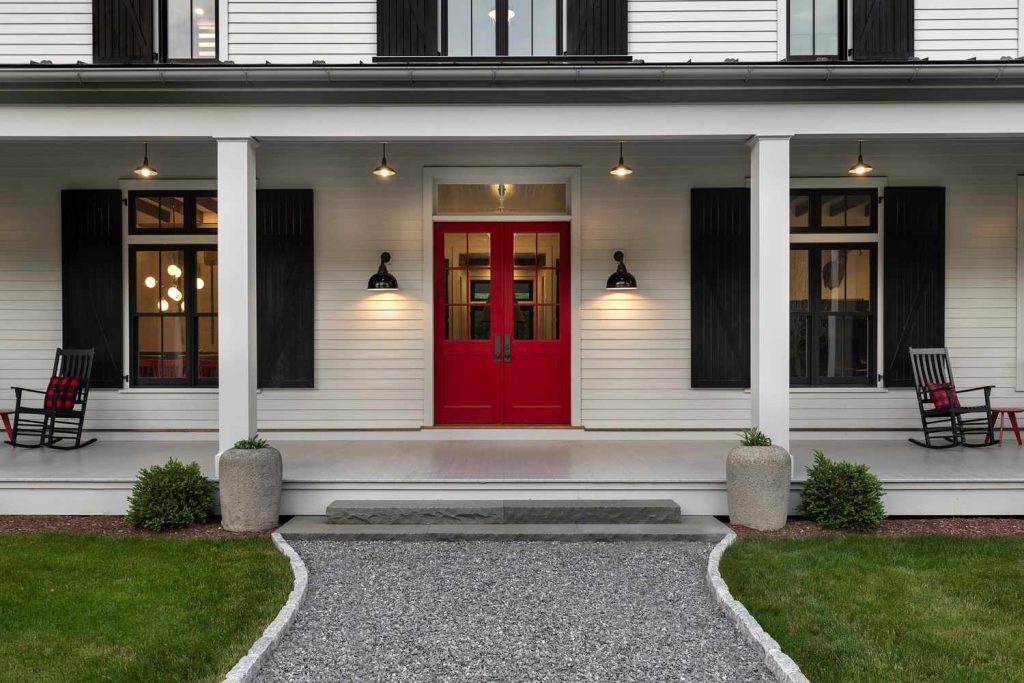 A touch of red in any color palette always accentuates the other colors beautifully. Whether they are neutral colors, as mentioned in the second point, or bright and vibrant ones, you can incorporate red by painting the doors or shutters. However, if you want the effect but think it is too bold, you can paint just the door frame or borders red.
11. Deep Black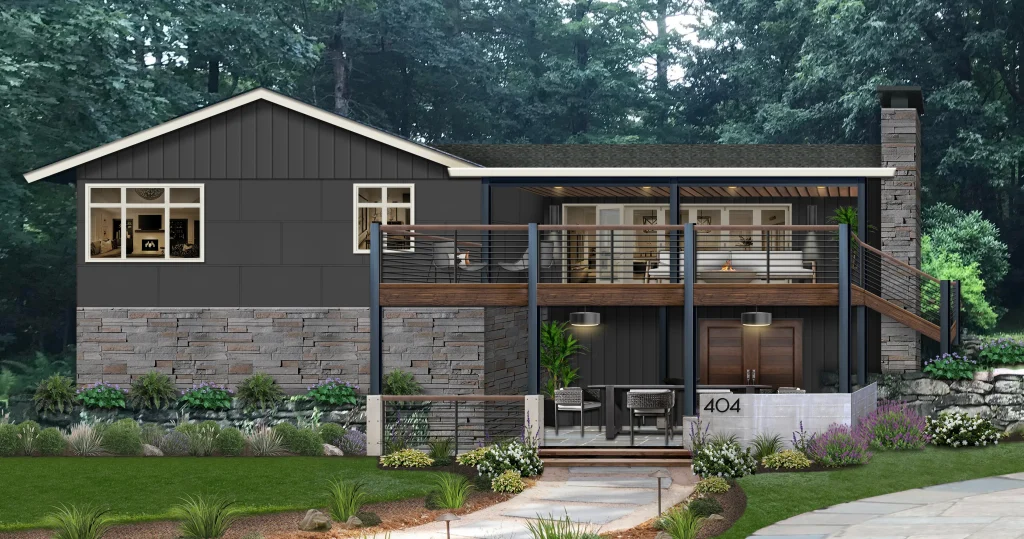 Black is a slightly unconventional choice for painting your house. Most people choose black only to highlight the other colors or make the paint's borders look sharp and crisp. However, painting your house entirely black can give it a sleek, classy look, especially if you live in a cold region where it often snows.
12. A Look of Brick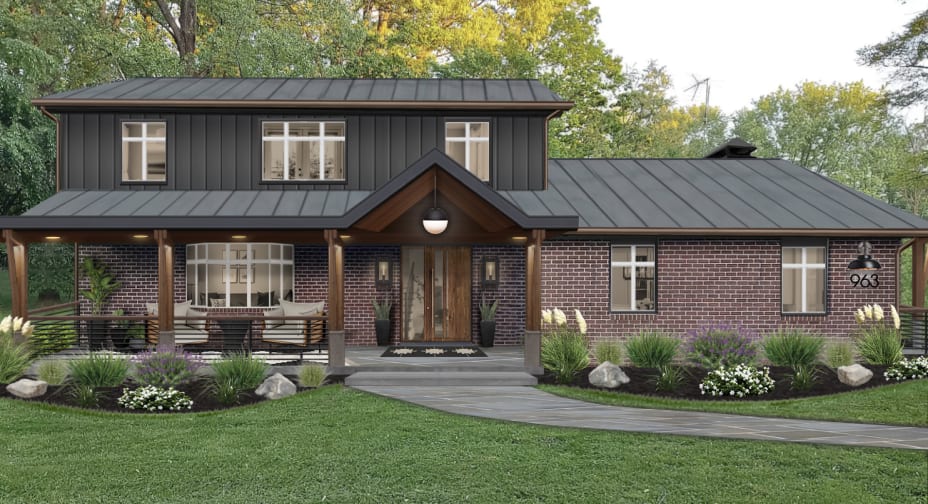 We have suggested a great way to incorporate bricks in your design ahead in the guide. However, we only recommend a look or mimic of the bricks here. You don't need to have the same design over all the walls but over a selected section to highlight it or to complement an exceptional architectural design. It will look the best if your home has a suburban vibe.
13. Shades of Gray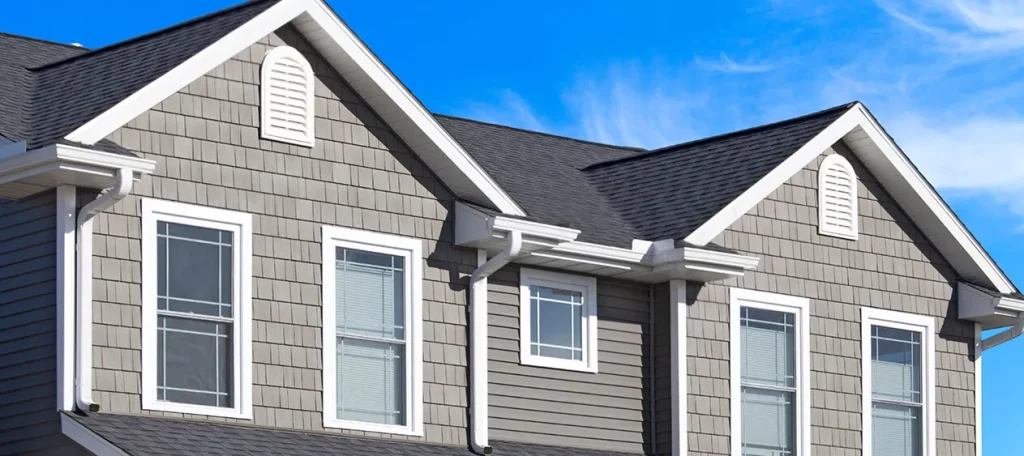 Gray might seem dull or boring to most people. But when implemented correctly, it can do wonders for your house color schemes. Since gray has several shades, try a brighter shade like iron or charcoal gray with a lighter one like fossil gray or cloud. This combination offers a calm and serene look for your home while also being unorthodox.
14. Double Palettes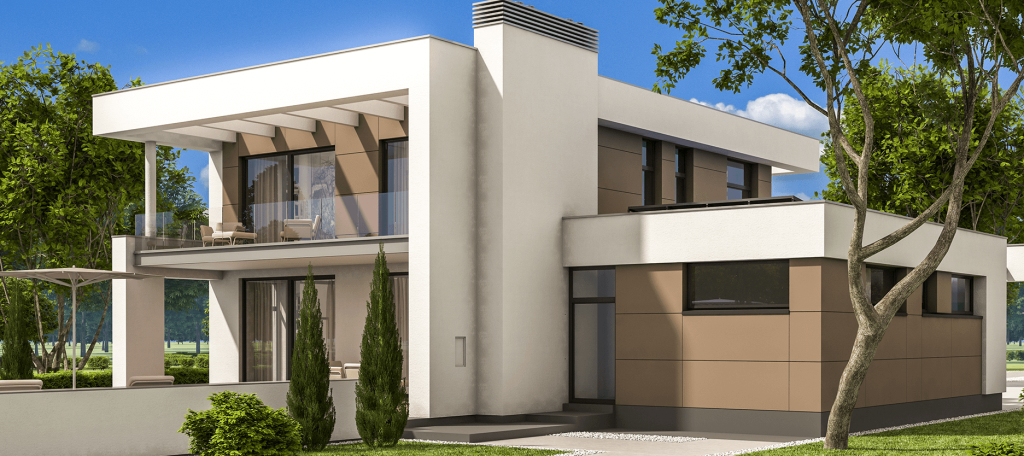 Playing around with different palettes and their colors is fun when deciding on your house color scheme. But why stop at one? You can infuse different palettes to create a beautiful, uncommon style. Some of our suggestions refer to two shades that complement each other. However, using two palettes allows you to explore a vast range of colors under each of them!
15. Red & Black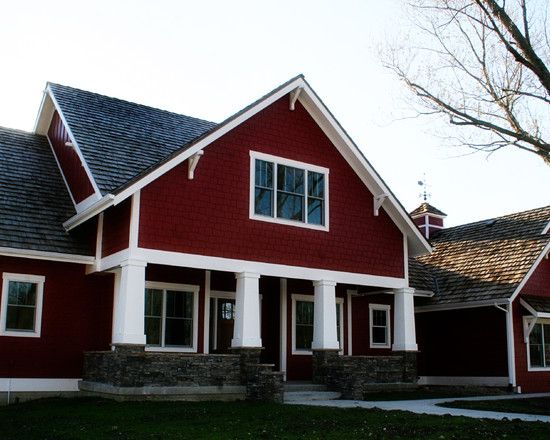 So far, our suggestions have mostly focused on one bright color and one softer one. However, red and black are both vibrant, strong colors that meet head-on. How to include them in your house color schemes effectively? Black brings drama and depth, whereas red draws attention to the accented parts of the design. Highly recommended for snowy areas.
16. Want Purple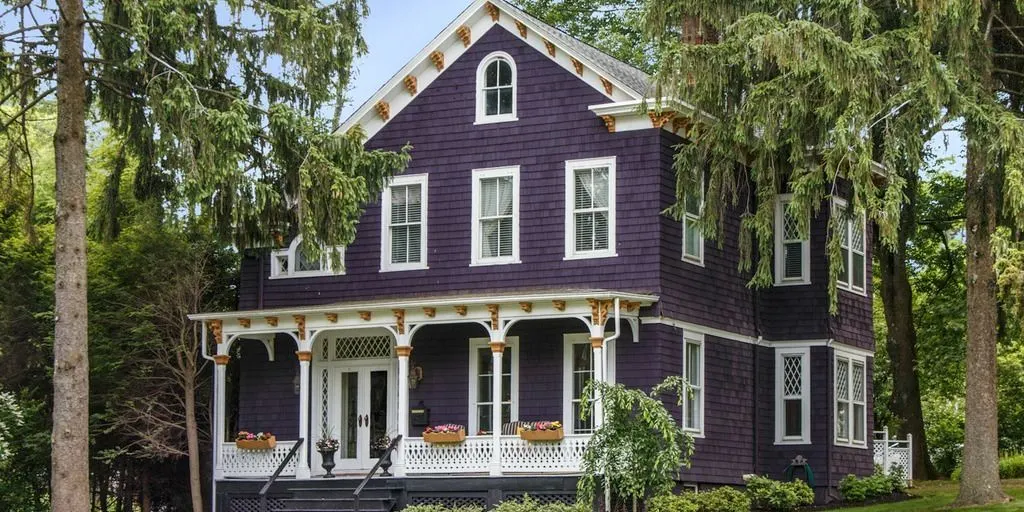 Yes, we understand that purple is a controversial choice with a little bit of a Willy Wonka vibe. But deeper, darker shades of purple exude royalty and elegance. If that doesn't seem like an apt fit for you, opt for softer shades. It looks best when matched with gray, light green, or pale colors like primrose or baby blue. Try purple highlights as well for a similar effect.
17. Cheery Yellow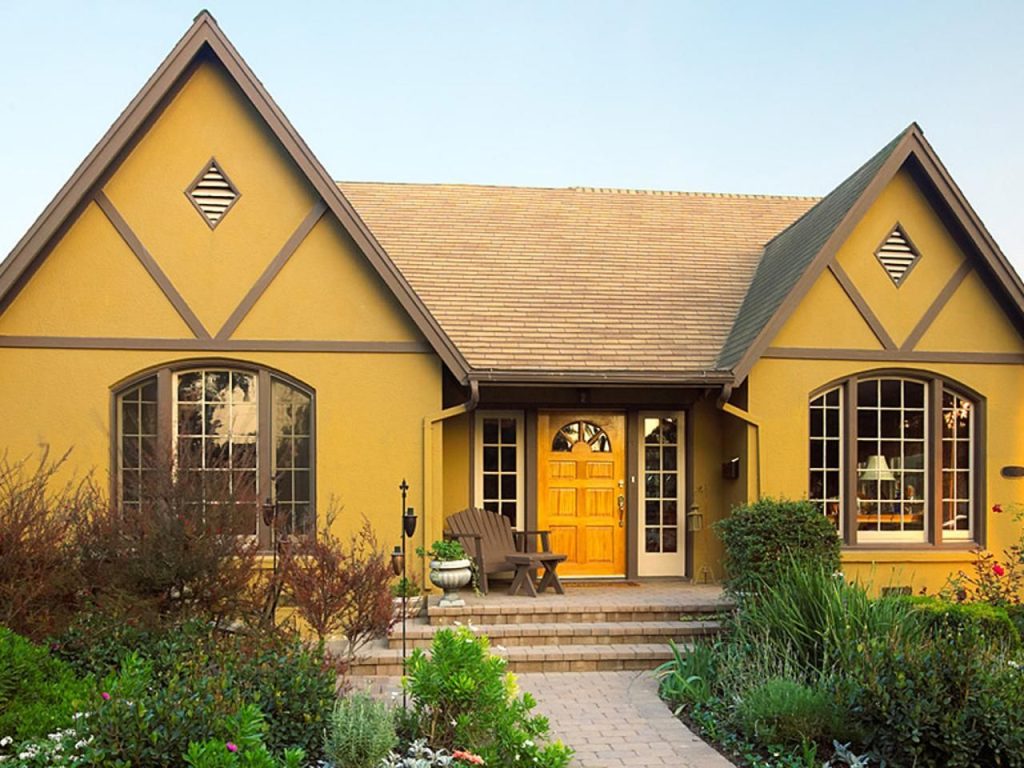 With red & black, purple, and now cheery yellow, it does seem like we're digging the bright colors box too much. But cheery yellow works best to reflect positive energy and happiness or to brighten up the looks. Additionally, it goes very well in a combination of green, brown, or dark red. Front doors, window frames, and picket fences look exceptional in a shade of yellow.
18. Off-White & Bricks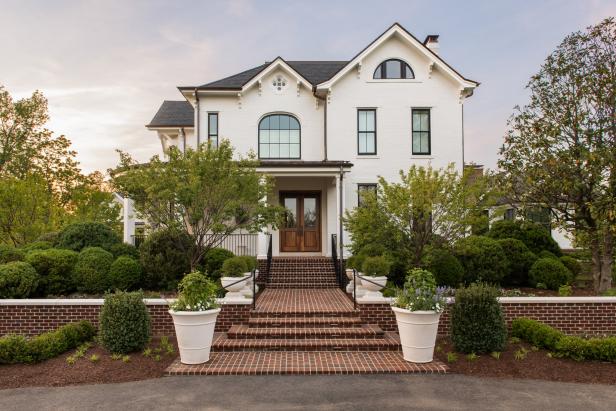 Off-white is a color that portrays monotone and consistency. It is a neutral color that gives the clean look of white without making it look too sterile. Although if you still think it makes your house look dull, you can infuse the raw look of bricks in your house color schemes, for windows, near the roof, or the top of the fence.
19. Paler Color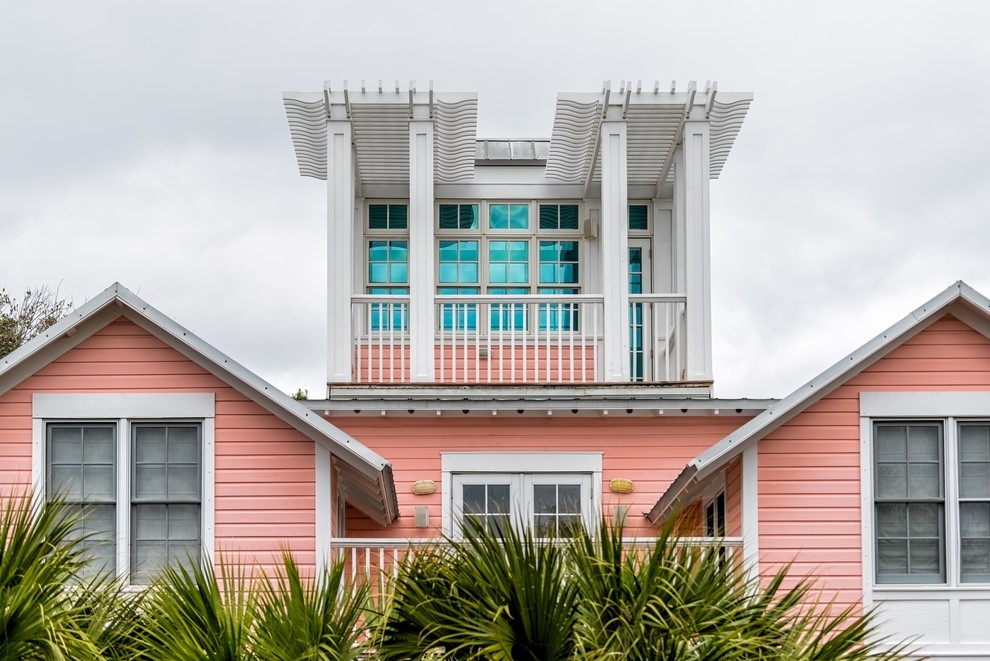 Pale colors typically refer to shades with just a small tint of the shade, and it looks very close to plain white, like rose, blush, or crepe. It is a great choice for people who want to go for a simple, soft appearance but also want a tinge of color instead of just white. And they provide a beautiful background for using darker shades to add accents.
20. Accessories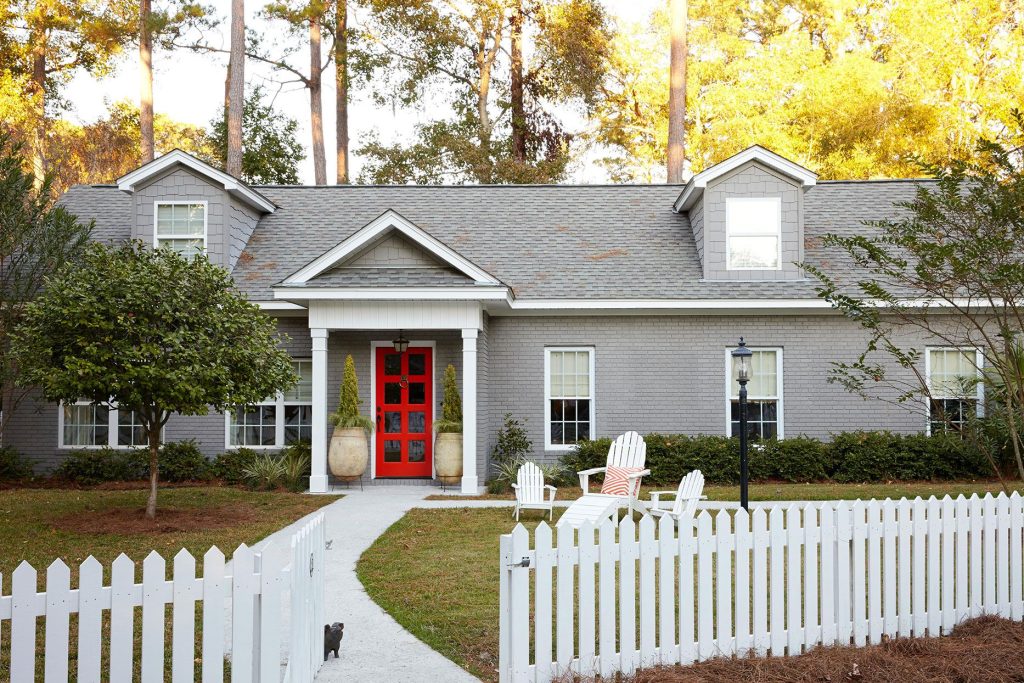 To accessorize your house, you don't necessarily need extravagant objects. We indicate ways other than just paint to elevate the appearance of your home. Like our 18th suggestion, you can incorporate wooden boards, bricks, themed fencing, and more to match your chosen house color schemes. They give a whimsical touch and an element of fun to the exteriors.
Interior House Color Schemes
21. Blue – Neons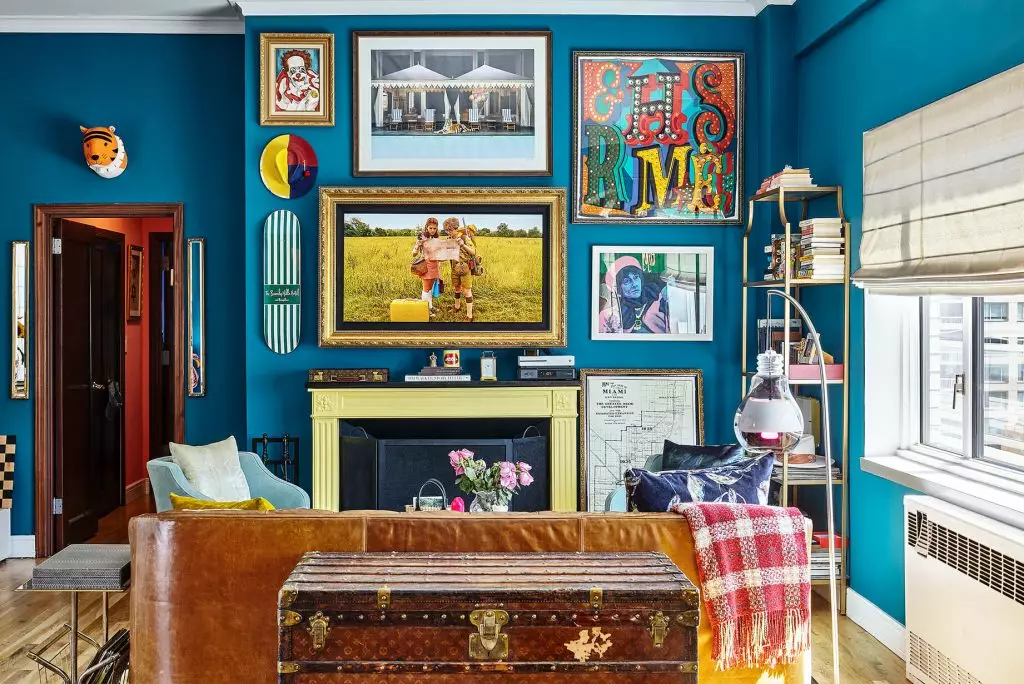 A deep blue color provides a serene element of calm. To complement this, you should try various shades of neon. The former brings sophistication and boldness, whereas the latter makes you feel fresh and young. Highly recommended if you're looking to give an edge to your interiors.
22. Pink – Green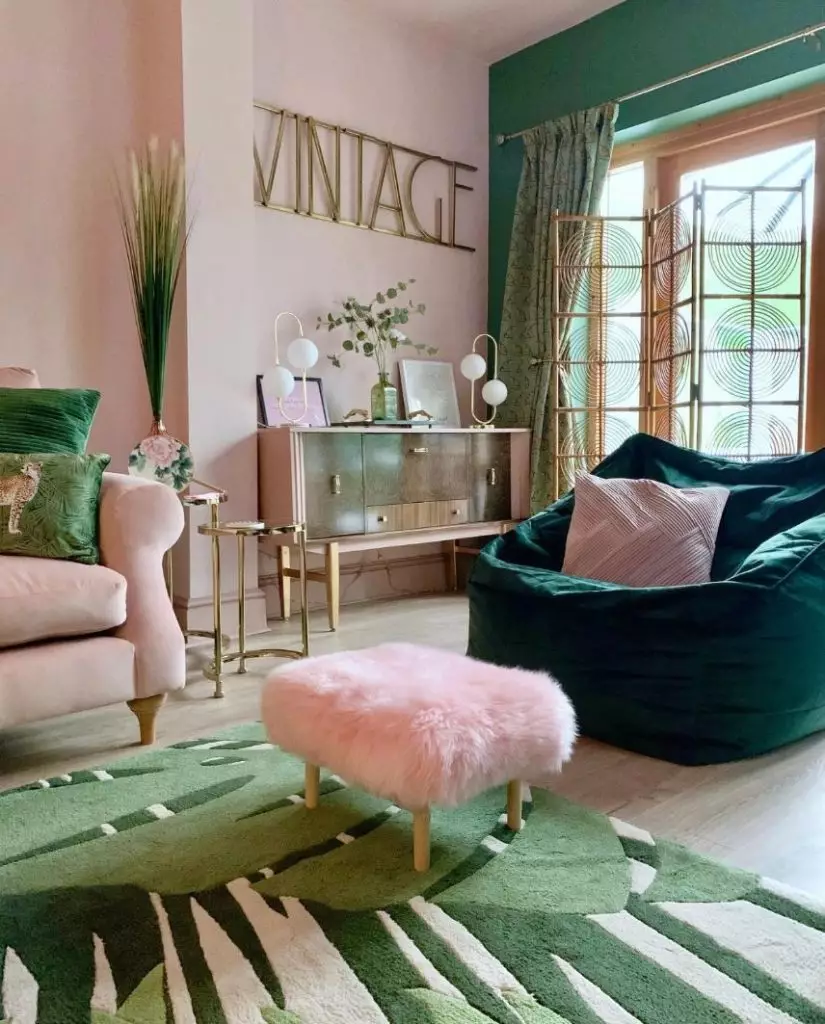 Pink and green seem a very uncommon combination that might raise some eyebrows. However, a lighter shade of pink, like blush, lemonade, or flamingo, paired with a darker shade of green, like pine, seaweed, or juniper, will perfectly accentuate both colors and bring out their best.
23. Yellow – Gray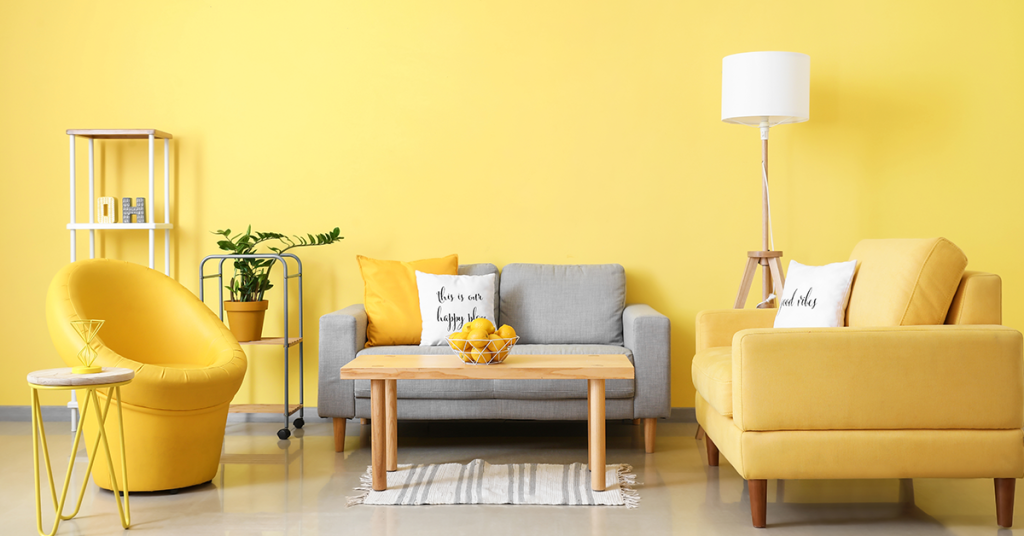 We have recommended yellow as well as gray for the exterior house color scheme. But incorporating those colors together for your interior house color schemes is a great idea. Try something deep, like mustard with charcoal gray. It portrays a timeless sensibility and blends quite well.
24. White – Highlights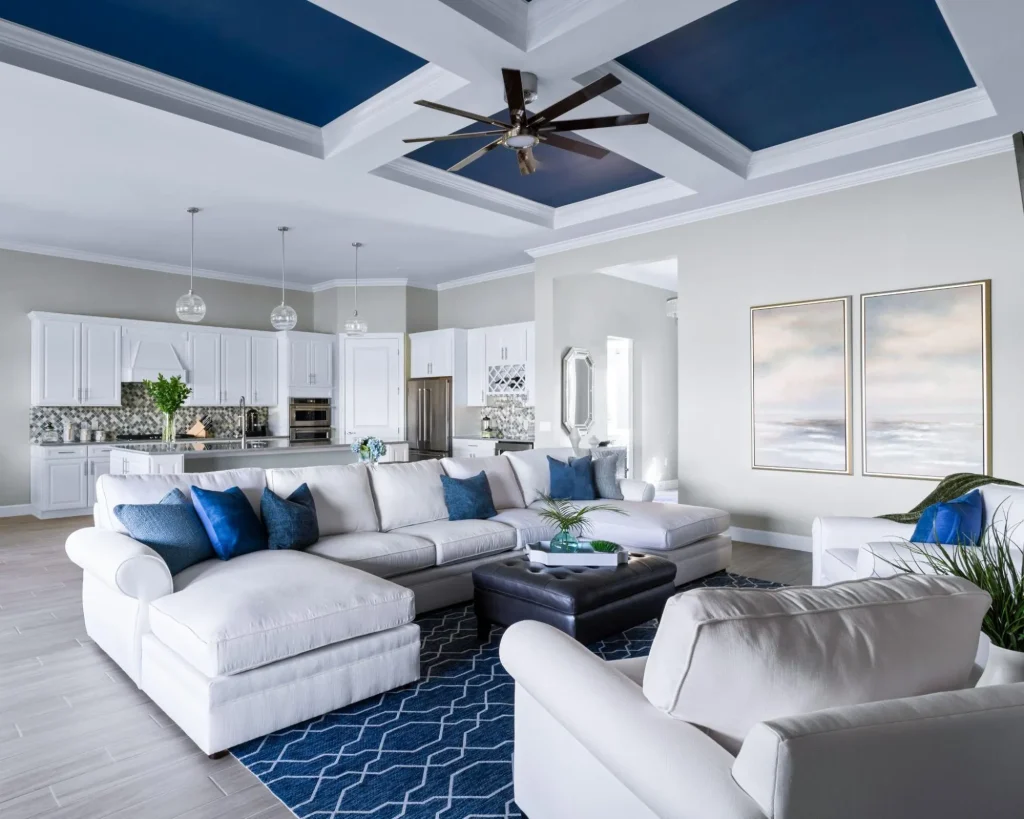 White is probably the most popular choice for an interior color palette. It's a classic color that portrays a blank canvas on which you can style any kind of furniture, painting, wall draping, chimes, or other accessories. Additionally, you can go for any other bright color to make the white background pop.
Types of House Color Schemes
1. Complementary Colors
Complementary colors are typically placed at the opposite ends of the color wheel to bring out the contrast. We usually use one dark or dominant color to complement a softer, subtle one.
2. Monochromes
A plethora of people prefer minimalistic designs for their interiors and in architecture as well. You can incorporate shades from one palette to create a monochromatic hue. Or opt for one primary color and its different shades.
3. Split Complementary Colors
Split complementary colors can be involved by skipping one primary color on the color wheel. This technique usually opts for a dramatic effect or a bold look. It is our suggestion since it gives a unique look.
What to Consider While Choosing a House Color Scheme?
1. Architecture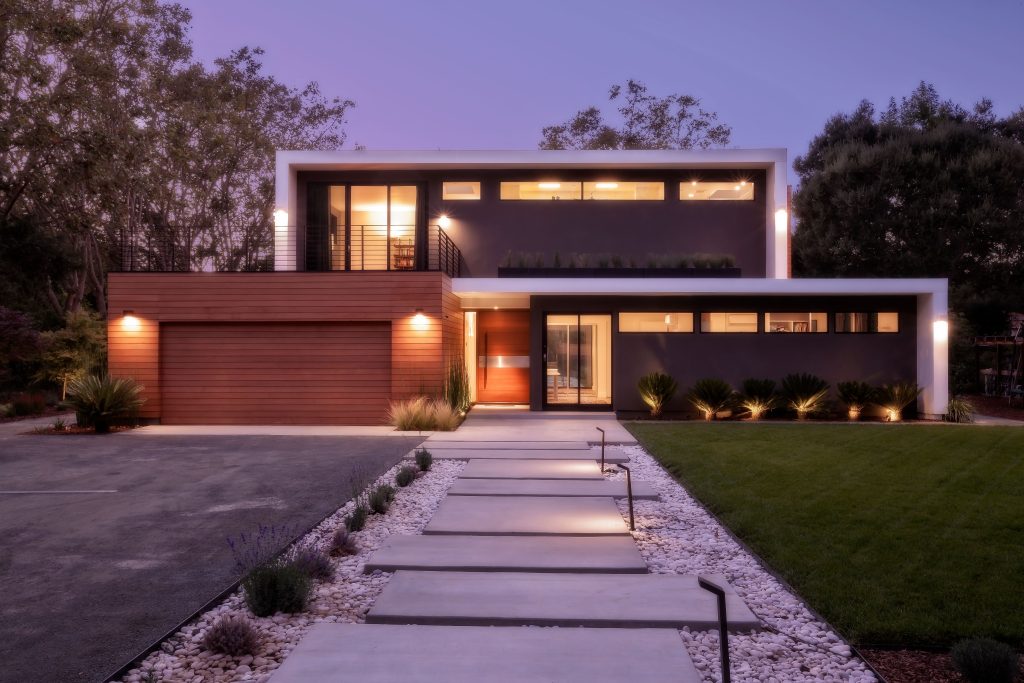 Of the most crucial aspects to consider before choosing a house color scheme, different architectural styles can affect how the same color palette looks. Moreover, some colors suit certain styles more. For instance, for a cottage-style home, chocolate brown or similar dark colors would elevate its appearance manifold.
2. Natural Light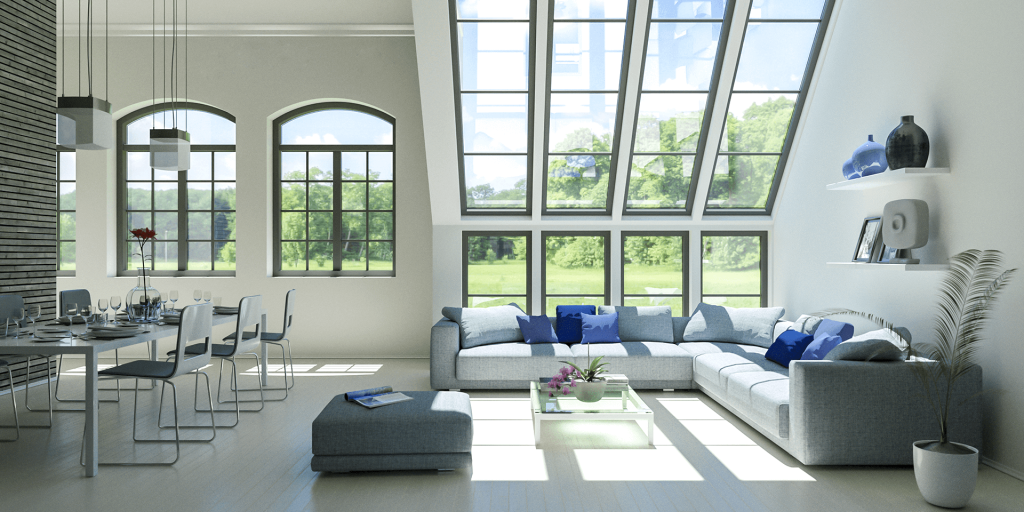 Natural light is usually more important when considering shades and palettes for interior design. If you choose pale or dark colors, they could make your room look duller, lacking adequate light, and vice versa. Hence, factoring in the incoming sunlight before finalizing the color scheme is essential.
3. Connecting Areas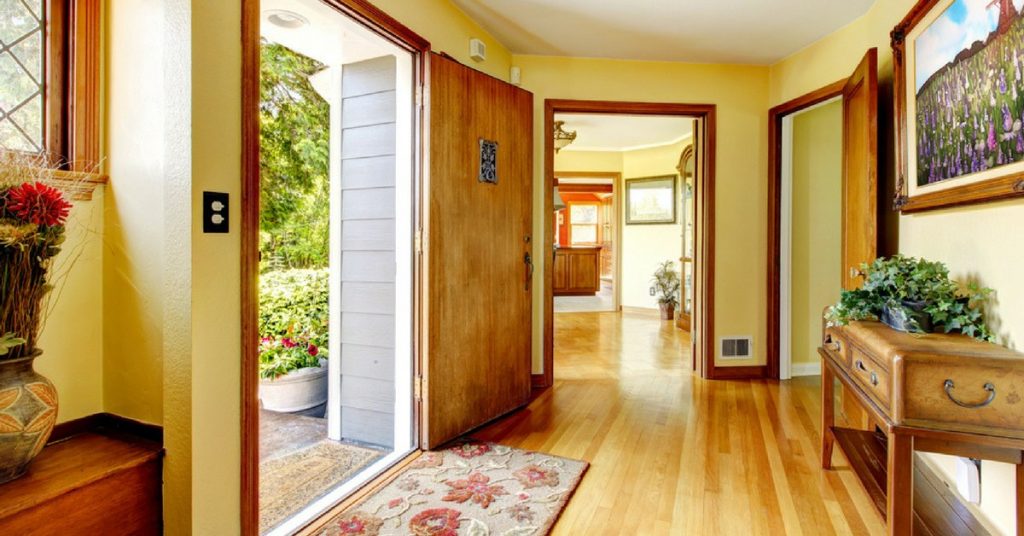 Connecting areas like hallways, passages, entryways, or landings are often neglected while painting and could bring down the entire look of your home. You should usually select shades that could portray transition and change in atmosphere for such areas. Try shades like raspberry, wenge, or cinnamon to achieve the effect.
4. Theme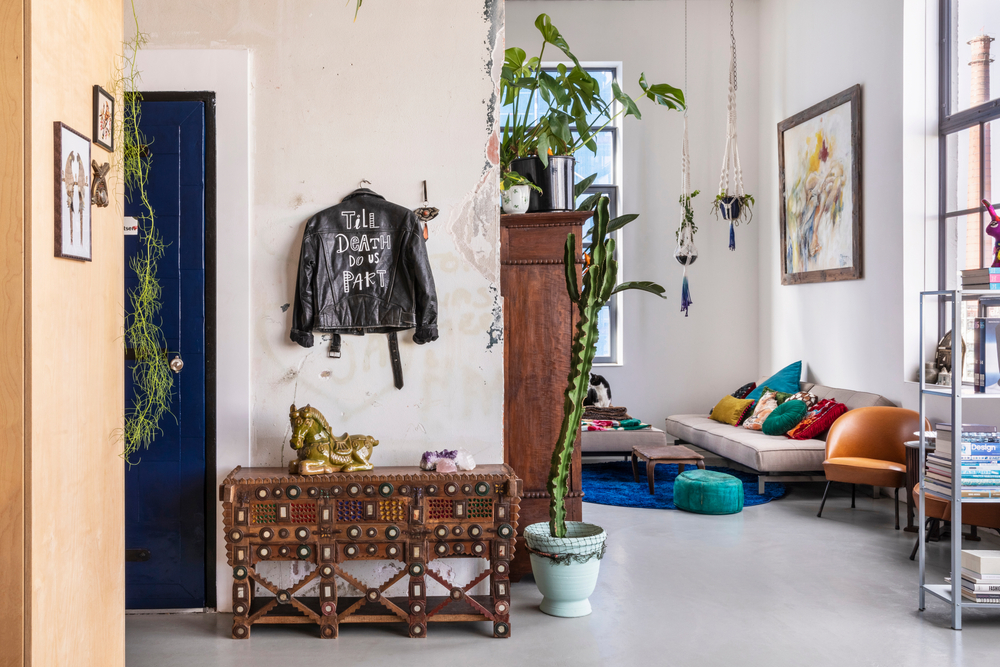 Any house needs a personalized theme to become a home. Your theme should connect all the areas of the house, inside and out. Although your inspiration should be unique to you, you can adopt styles from anywhere and mix them up to acquire your own theme. Consider the tone, hue, and effect of your chosen color scheme.
Summing It Up
Selecting the right house color scheme is essential since it can affect the tone of the entire home. It is crucial to consider a few aspects, like your house's architecture, the incoming natural light, connecting areas of your home, and the theme you wish to incorporate.
Also, consider the costs of the entire project and plan well accordingly. Some other factors you need to ponder are the purpose of the area you're painting, its occupants, and its overall vibe.
You can select the apt color palettes depending on the theme you pick. Complementary colors, meaning a deep color paired with a pale, soft one, accentuate the architecture and highlight the special parts of your home.
You can also try different shades of pale hues for an elegant look. Deep colors like royal blue and olive green exude the perfect amount of sleekness and sophistication. You can try many such combinations to find the one that best suits your choice.
From our list of recommendations, which are your favorite house color schemes? Let us know in the comments!
Frequently Asked Questions
What Colors Would Make a Home Look Bigger?
If your house has a small appearance, try light neutral colors and earthy tones to make it look bigger. Pastel colors like light shades of gray, milky white or off-white, pale yellow, and beige are often perfect for smaller condos. Try incorporating different styles together for a better effect.
Should I Paint the Exterior of My House White?
Although white seems easy to choose, several shades of white can make it tough to select just one. While one color might make your home look bright and stark, others can end up looking dull and yellowish. Plain white could be too simple to match your vibe. Additionally, it is quite challenging to keep white walls clean. If you feel you can overcome these tiny hurdles, white might be the color for you.
Which Exterior House Color Lasts Longest?
Exterior house colors like pale yellow, beige, blush, and off-white last the longest. Typically, lighter colors last longer comparatively. It is because darker colors like opaque black, deep red, or olive green tend to fade faster due to natural weathering and must be repainted more often.
How Do I Choose a Color Palette?
The first thing to consider while selecting a color palette is exploring the ones that suit your personality. You can start with one color palette and then match it with any other scheme, like monochromatic, contrast, or complementary. Test your colors with swatches and ensure that the theme you want is appropriately executed with those colors.