Are you looking for an easy idea that can instantly make your house looks organized? Maybe shelves are the answer. Nothing should be there to stop you from revamping your house using the shelves and having your dream room that can be used to organize things better.
To put a twist to those ordinary bookshelves or mantle shelves, nothing could be better than to get your hands dirty and get into some incredible DIY shelf projects.
With these simple and effective DIY shelf ideas, give your house a bold statement piece or subtle touch and make any corner of your already beautiful house speak for you and showcase your personality.
Minimalist DIY Shelving Ideas
A minimalistic design is all about incorporating simple and clean lines with functional pieces into your decor and removing clusters and anything that is extra.
1. Simple Wall-Mounted Shelves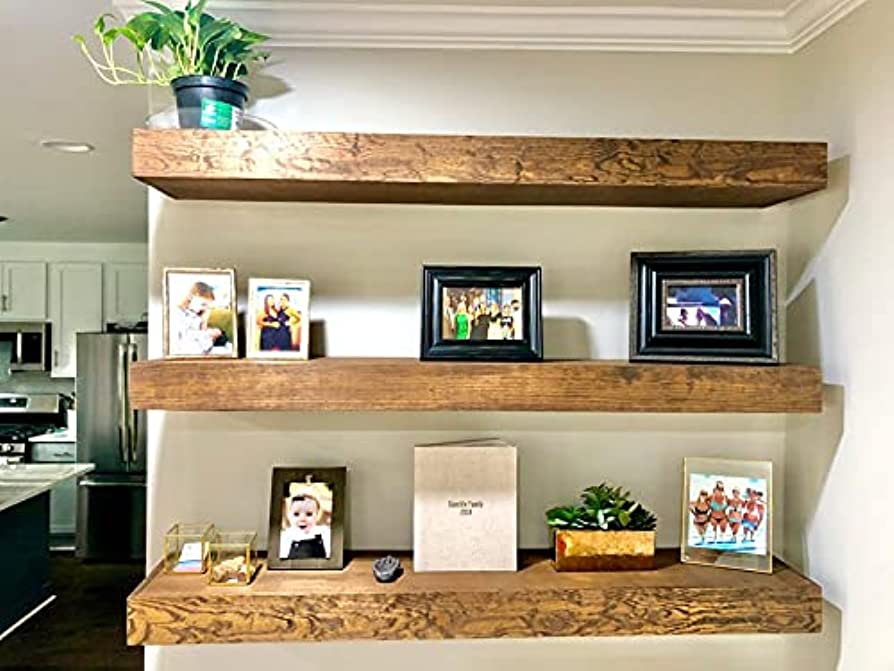 The easiest idea with minimal work. Just hang any wood of your choice using a wooden or metal bracket to create simple yet functional wall-mounted shelves.
2. Hanging Rope Shelves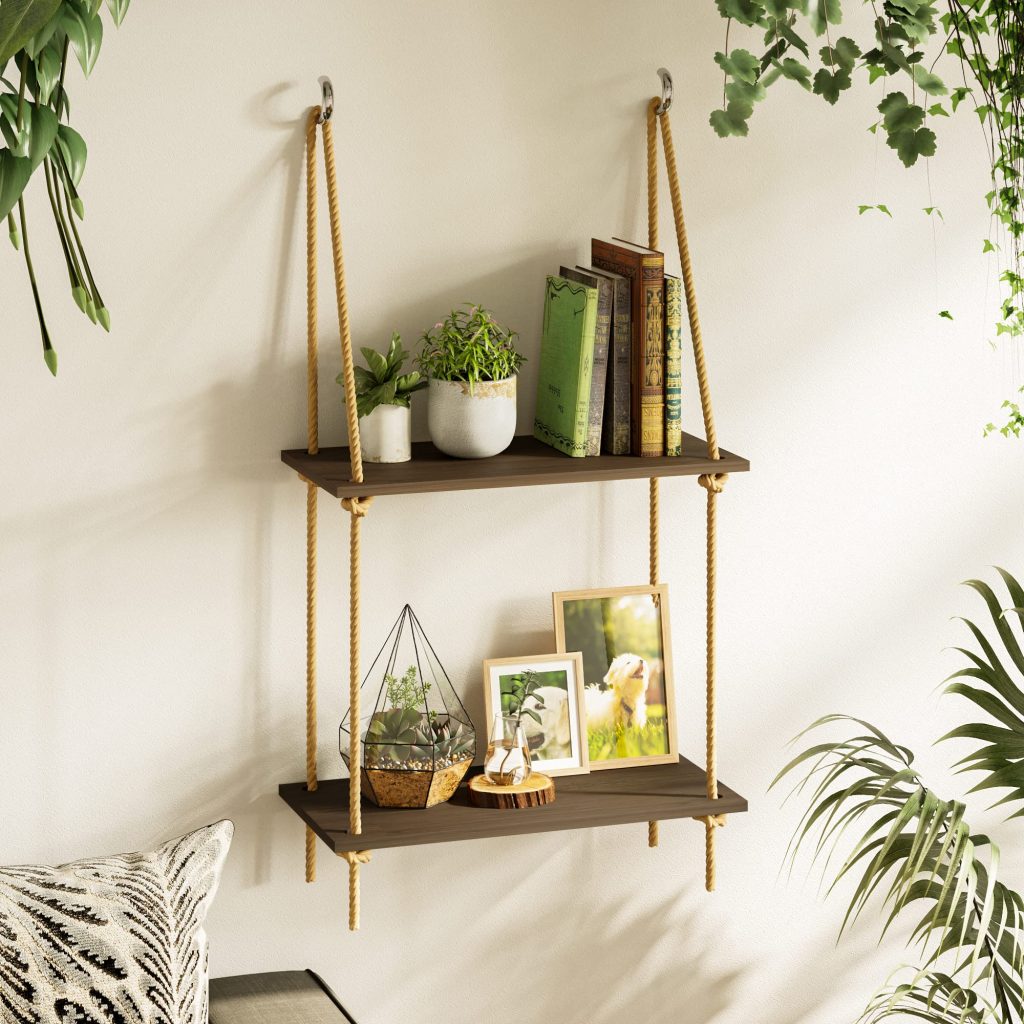 These shelves are just a little twist to a simple wall-mounted shelve. Instead of using a bracket, hang the shelves using ropes for a unique and minimalist look.
3. Geometric Shelves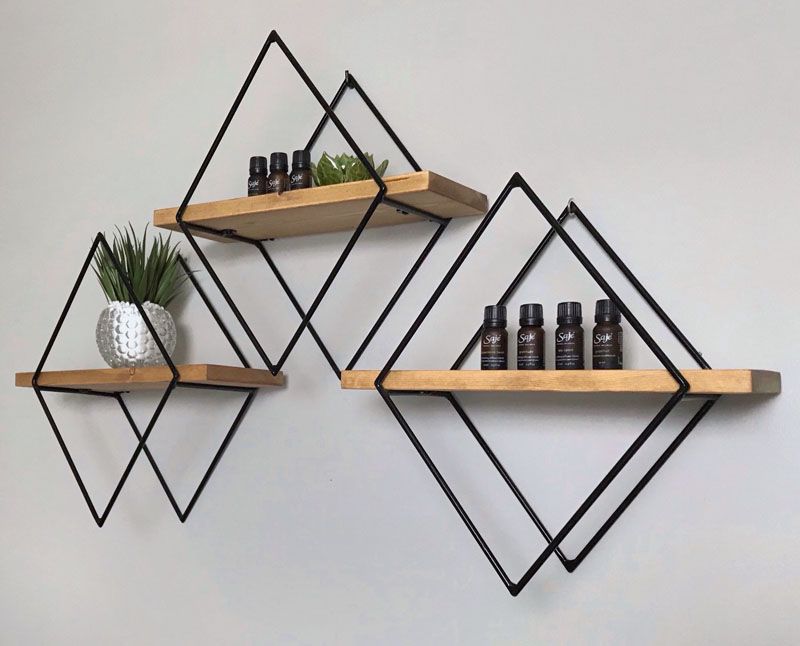 Who said geometric shelves couldn't be fun? Use basic geometric shapes like triangles, hexagons, rectangles, or a square to create modern and stylish shelves. You can mix and match them as well.
4. Wooden Crate Shelves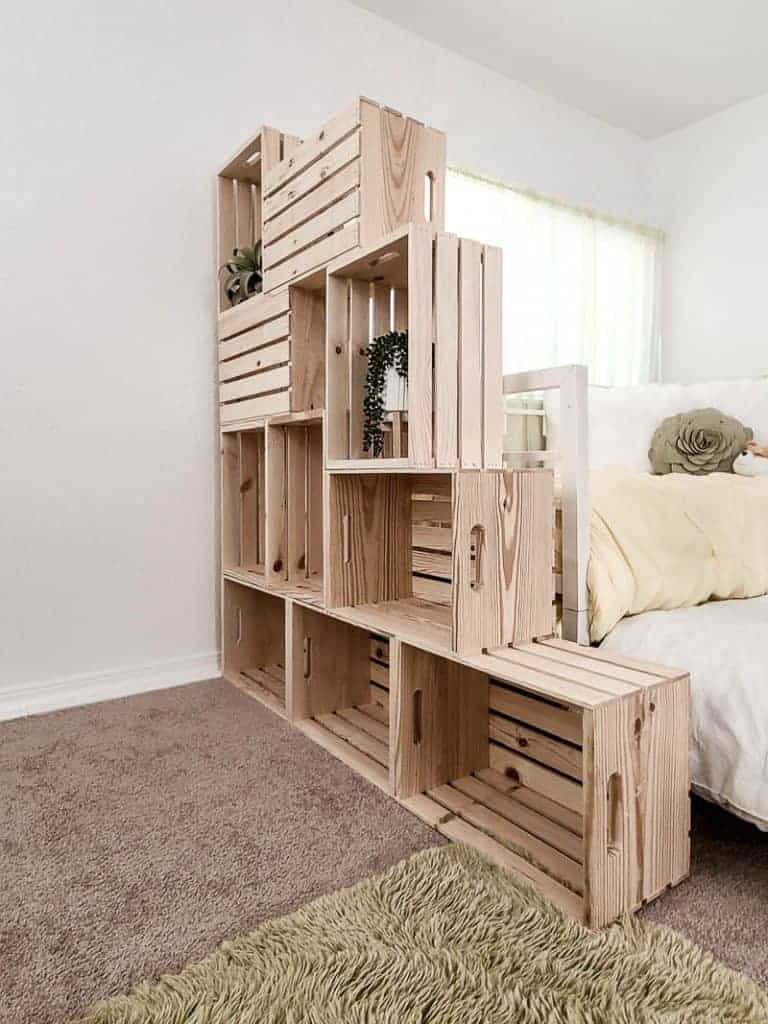 Using a wooden crate can also give rustic yet minimalistic shelves. Just place wooden crates over each other, and you can get yourself a storage room that looks rustic but cool.
5. Box Shelves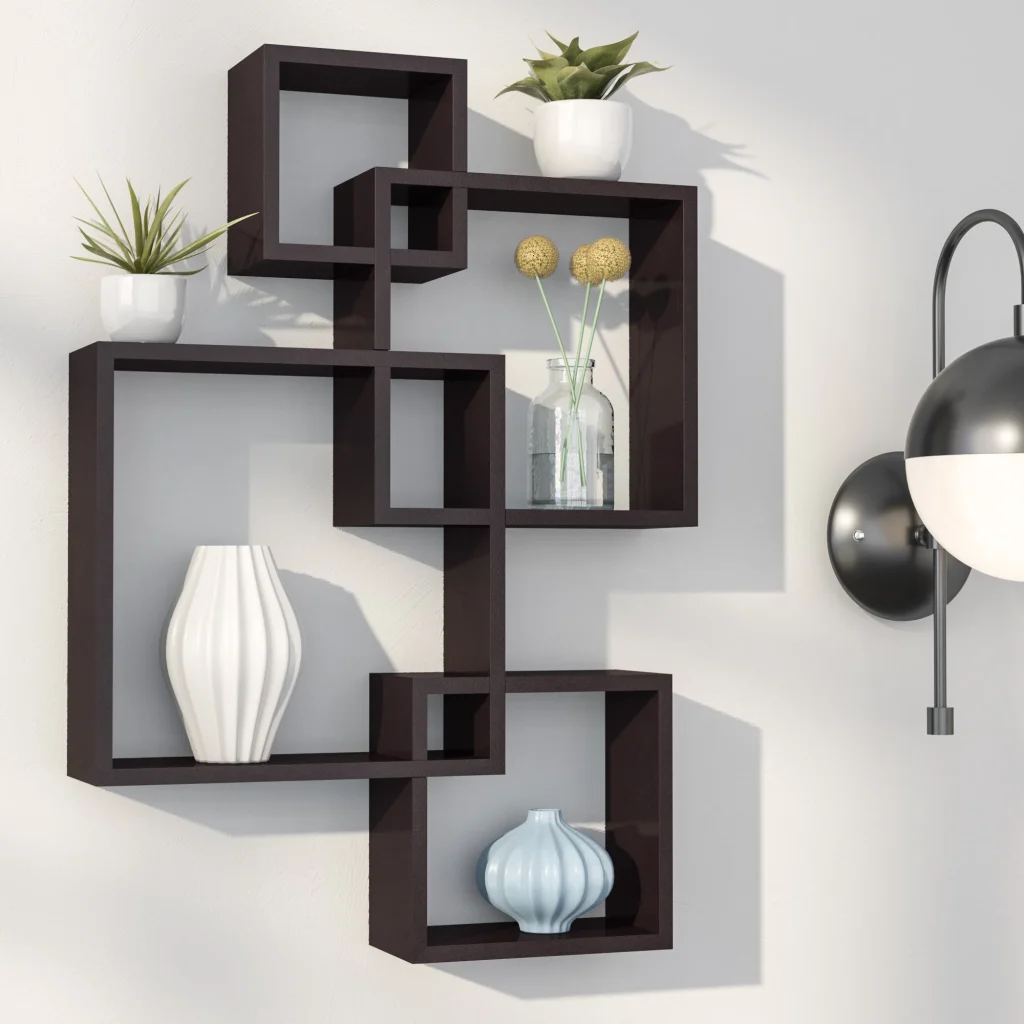 You can create a sleek and stylish box shelf system with a hidden mounting system for a minimalistic look and a little out-of-the-ordinary look. You can make it in a way that it's something fun to look at.
6. Floating Shelves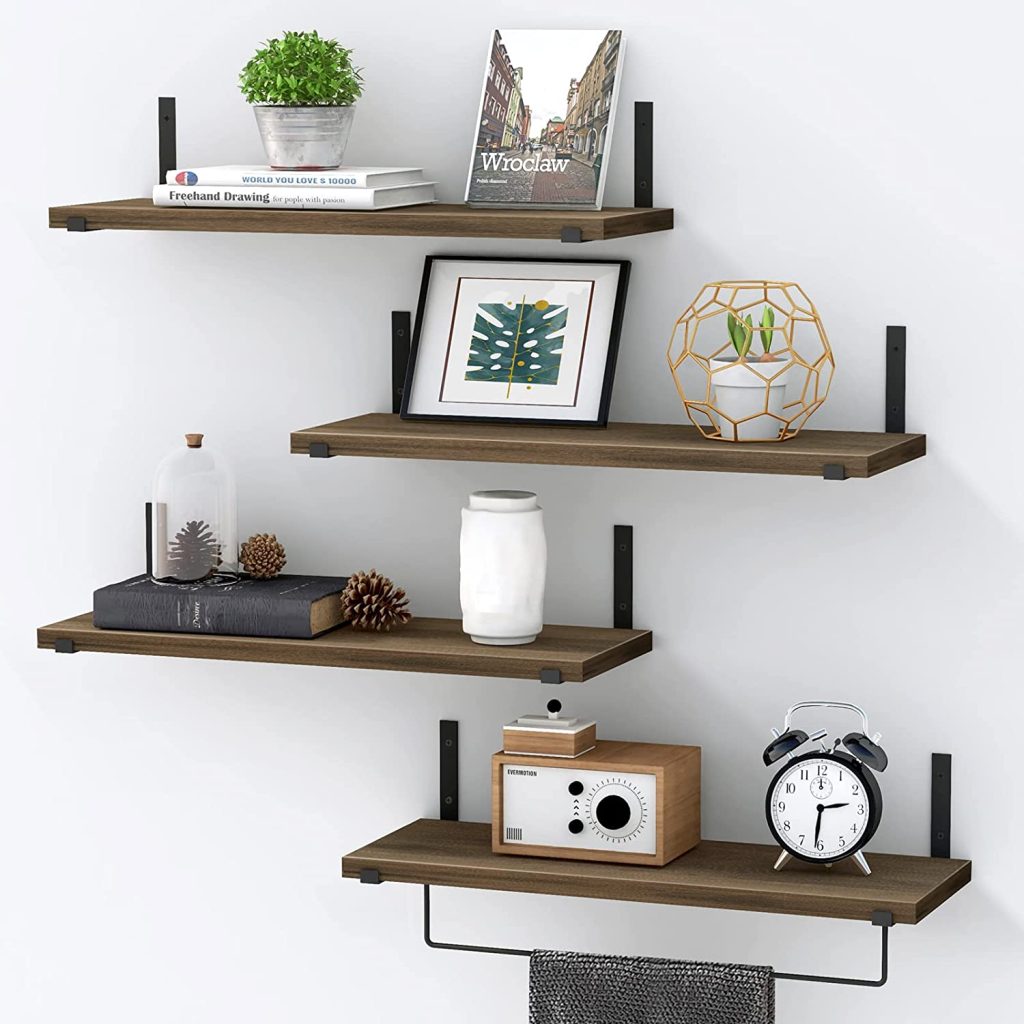 Just like simply mounted wall shelves, they can be hung on a wall using a bracket, but what makes them different or interesting is, instead of metal or wooden brackets, using an invisible bracket to give that floating effect and feel.
7. Magazines Rack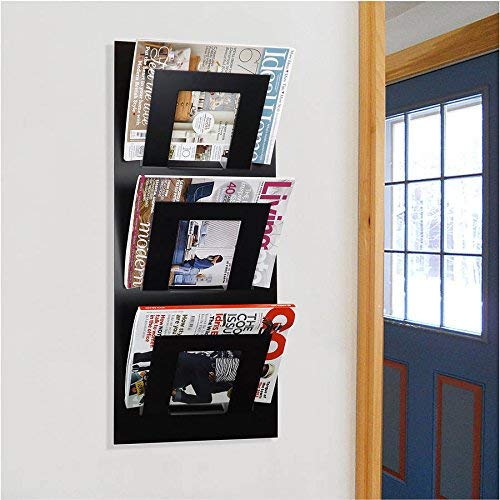 You can place different and beautiful-looking magazine racks by placing metal strips to make smallholders for magazines to rest on the wall giving you a magazine-inspired wall.
8. Three-Tiered Shelf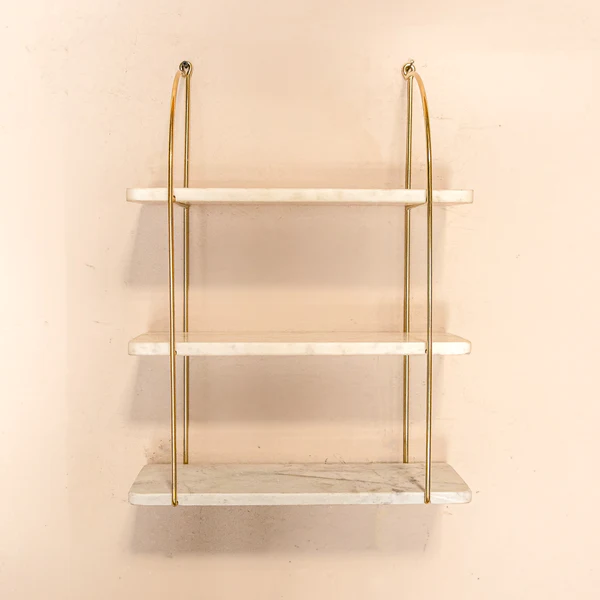 A combination of simple wall mounts with hanging rope mounts. Hang a rope or round metal rod and add a metal bracket to it. Place your wooden plank on it to get a three tired shelve for more space and storage.
9. Ladder DIY Shelves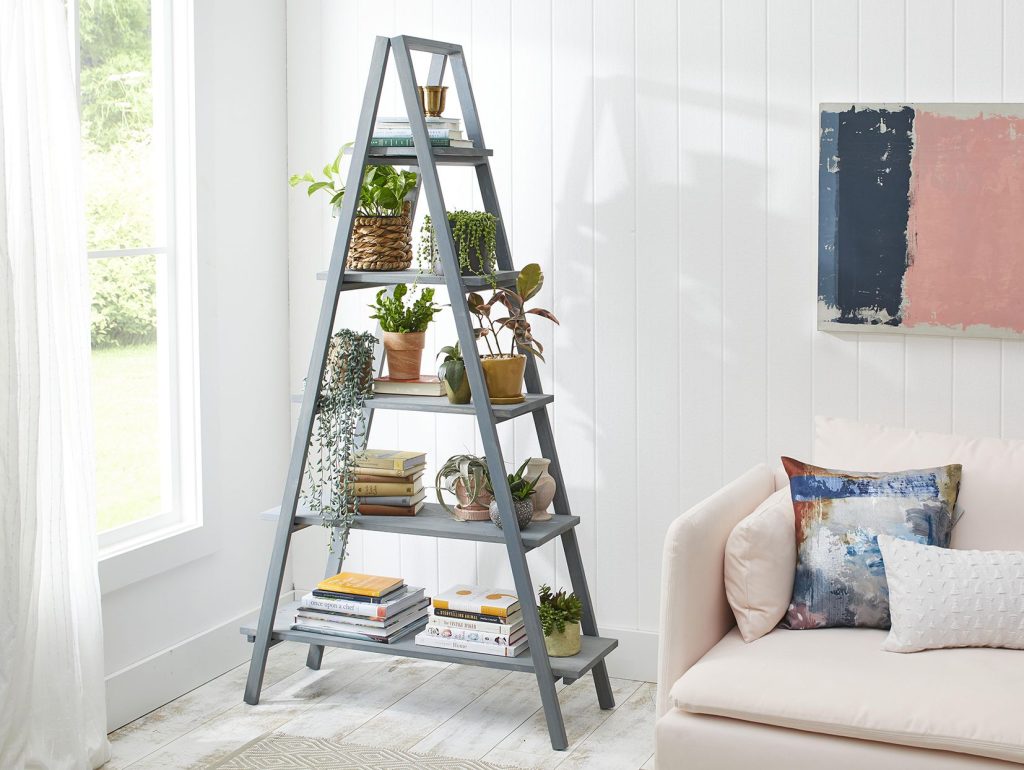 A most common and famous technique. Use an old and discarded larder and use it as shelves to hold your decorations and awards. It gives you a unique and minimalist look.
10. Glass DIY Shelves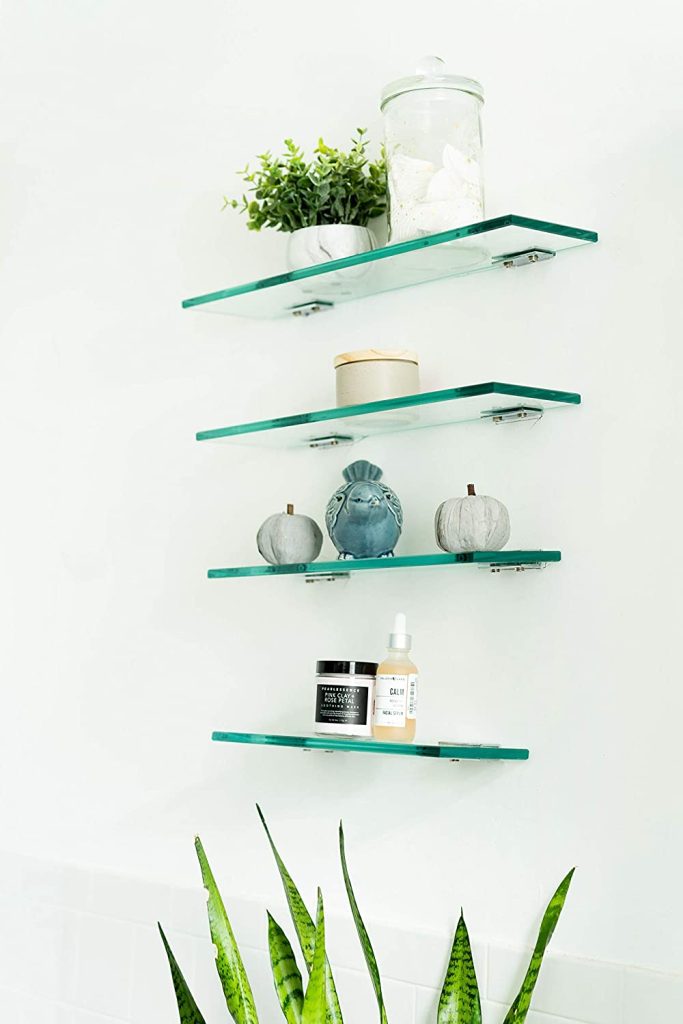 Use tempered glass to create sleek and translucent shelves instead of normal wooden or metal shelves to give another dimension to your shelve. The most fascinating feature is that it reflects light, giving it a modern touch.
11. Corner DIY Shelves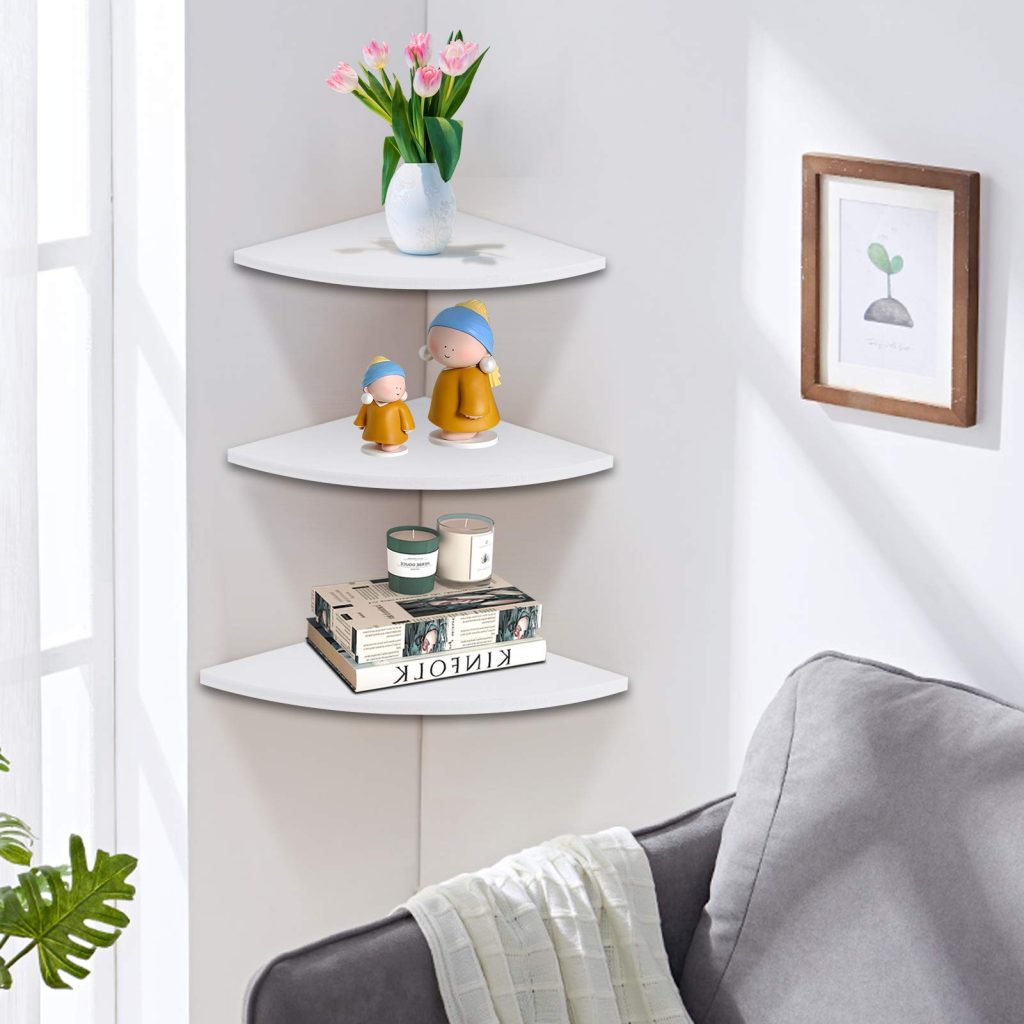 How about utilizing the unused corners in your room and creating something unique and different shelves that add dimension and functionality to your room and add a touch of something to your decor?
Rustic DIY Shelves Ideas
A rustic shelf DIY can add a touch of warmth and coziness to your house. It is perfect for homes that have a little country or forest cottage-style home decor.
12. Twig DIY Shelves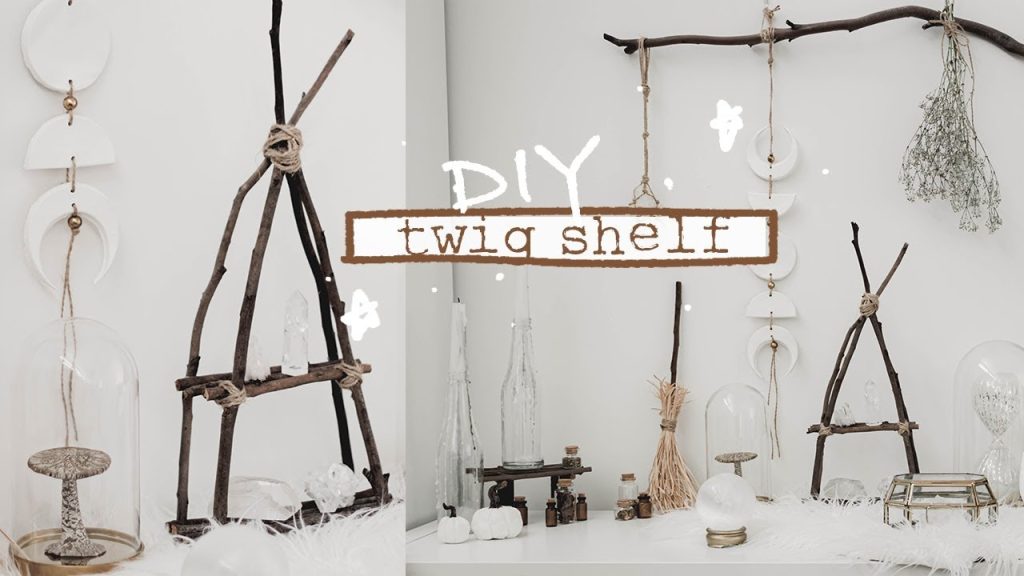 This is a rustic take on wooden shelves. Gather twigs of similar length and diameter, and use them to create a unique geometric shelving system. It can be used to display small items or books.
13. Log Shelves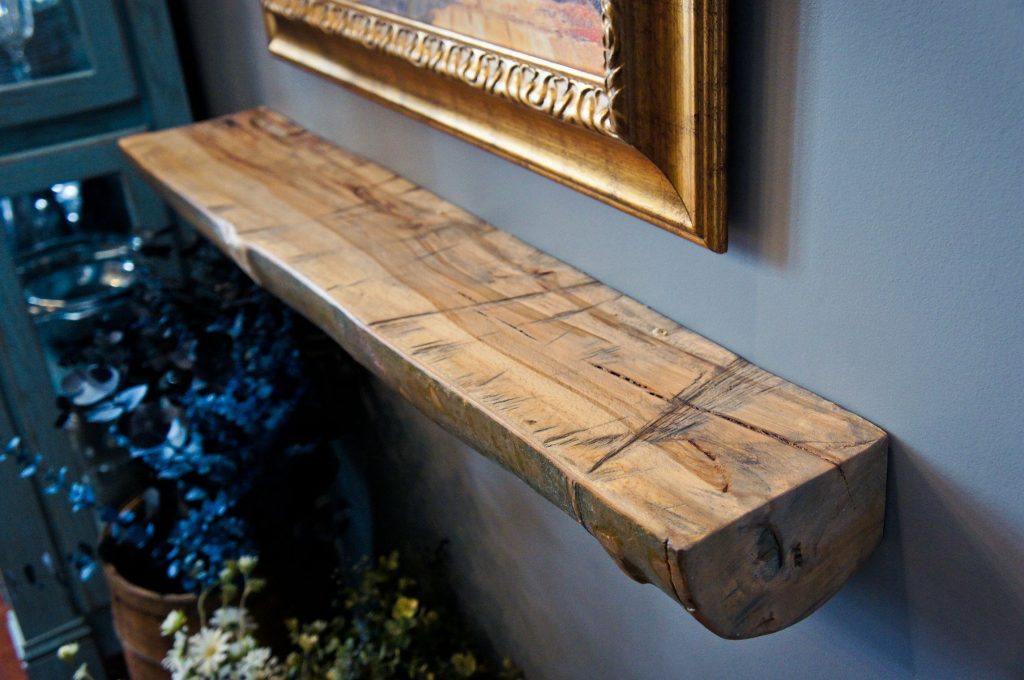 This one is fun. Use a chainsaw to cut logs into slices and use them as shelves. You can add a clear varnish or paint to protect them. This gives them a long life. Don't forget to sand it before painting.
14. Barrel Shelves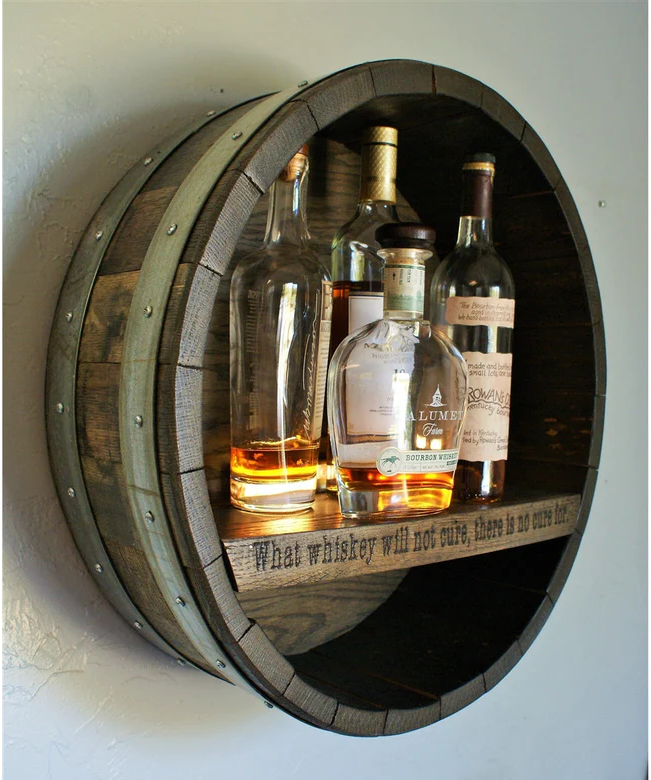 This one is just like a wooden crate, but instead of a crate use a barrel. Cut wooden barrels in half and mount them on the wall to create a rustic shelf. They are perfect for wine lovers to hold wine bottles and wine or champagne glasses.
15. Corbel Shelves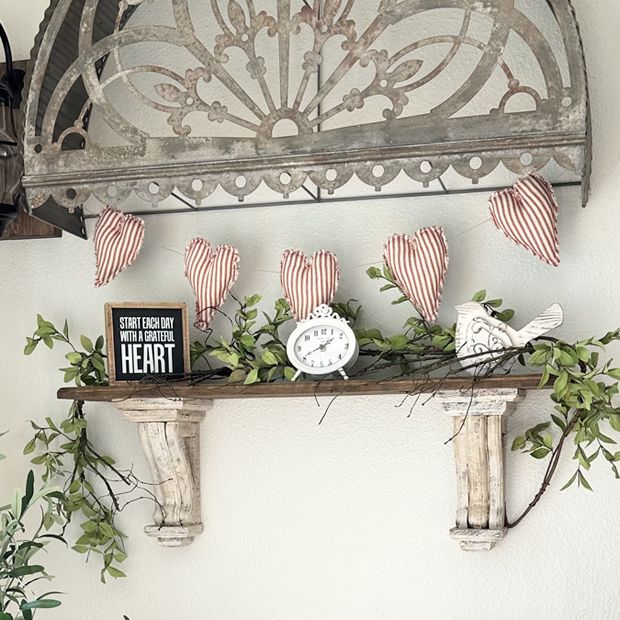 Instead of using wooden or metal brackets, use corbel as brackets to mount your wooden plank. They add a vintage and ornate touch to your rustic home decor.
16. Metal Basket Shelves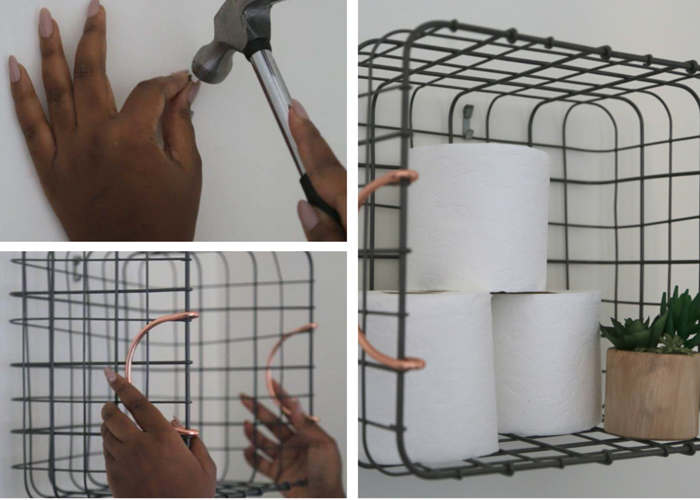 Just like Barrels and crates use metal baskets as shelves and storage. They give a rustic yet modern chic look to your decor. They can also be used to hold plants and small items.
Quirky and Eye-Catching DIY Shelve Ideas
A quirky and eye-catching shelf is something that can add a personality and another dimension to your home decor and make it the talk of the town. These shelves have a character of their own, making it something that seems otherworldly.
17. Picture Ledge Shelves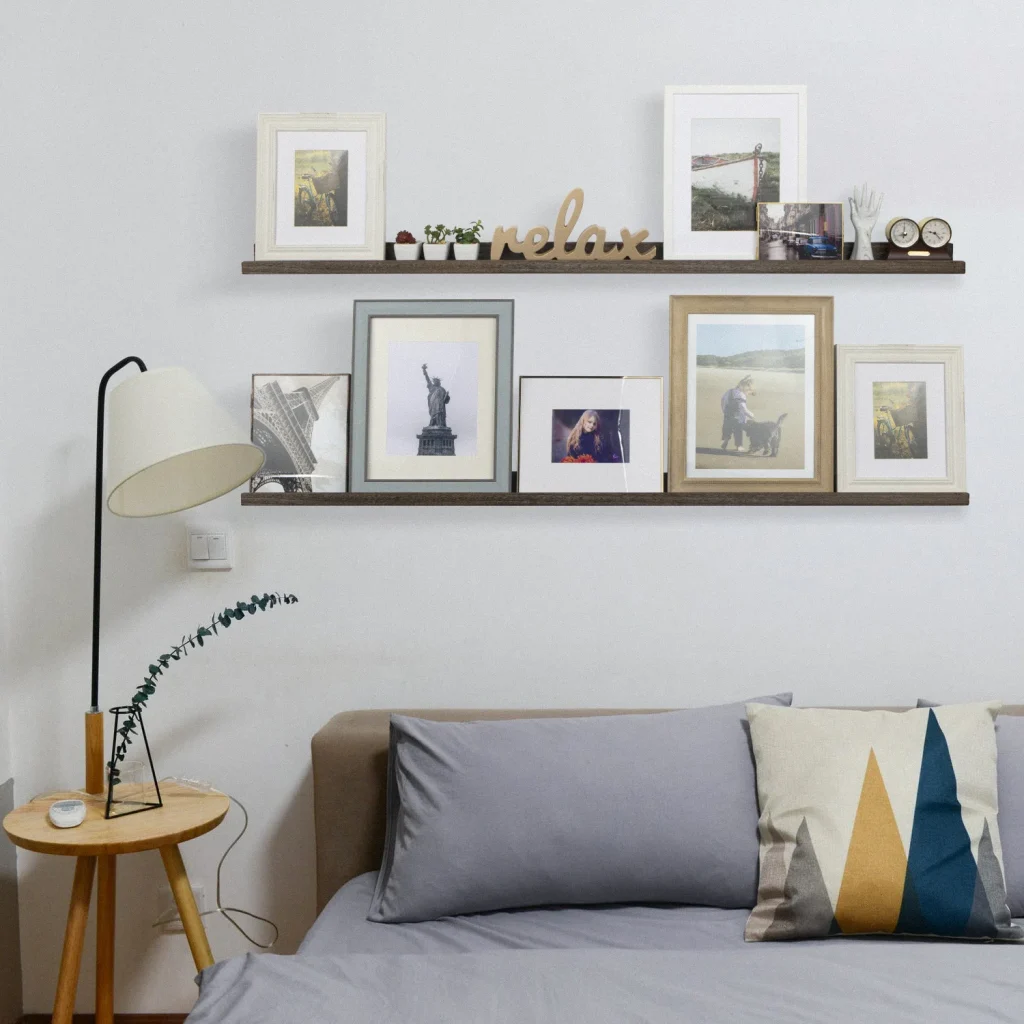 Create a picture ledge shelf by mounting a wooden board onto the wall and then adding a small lip to hold items in place. These give your family photos a new place to stay.
18. Corner Bookshelf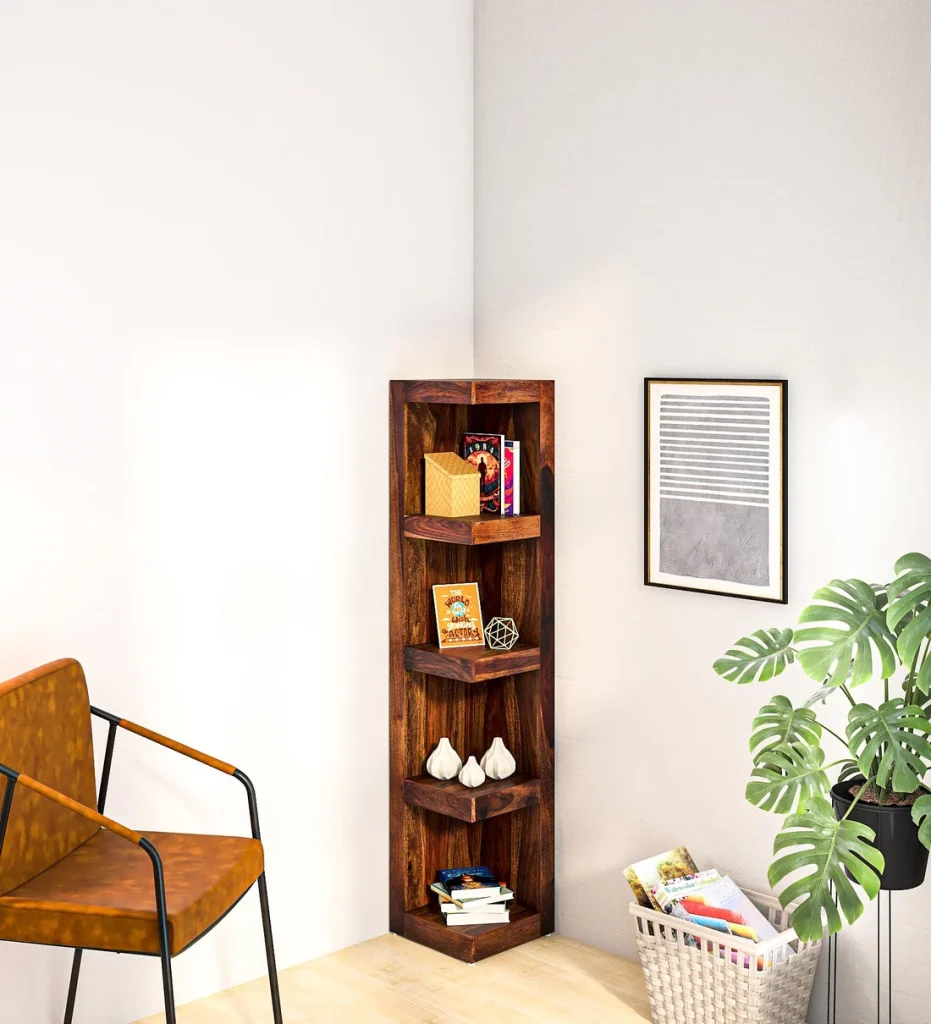 The best way to utilize that dusty corner is to turn it into a bookshelf. It not only saves space and adds character to any room but also gives the room a homey feeling.
DIY Shelves Ideas Using Waste and Recycled Items
Nothing can scream more DIY shelve than using waste and recycled item shelves. What a great way to use all the things that are lying around in your home and don't have any more use in your day-to-day life.
19. Pallet DIY Shelves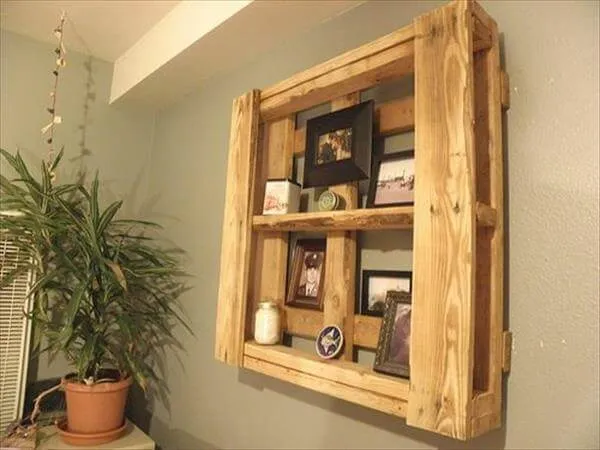 Pallets are often discarded after use, but they can be transformed into unique and rustic shelves. Just sand them, paint them, or stain them, and then mount them onto the wall.
20. Wine Crate DIY Shelves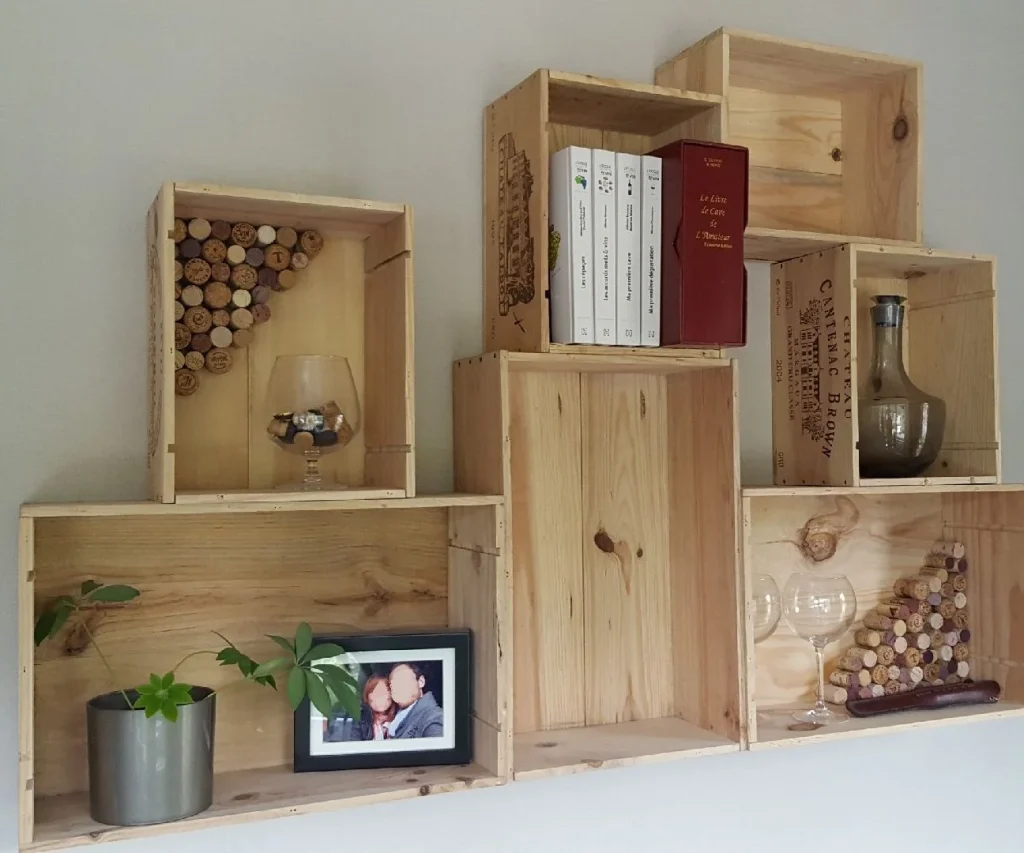 They are great for creating shelves and storage units, as mentioned above. They can be painted or stained to match the decor your home already has and can be placed on the floor or hung on the wall.
21. Old Book Shelves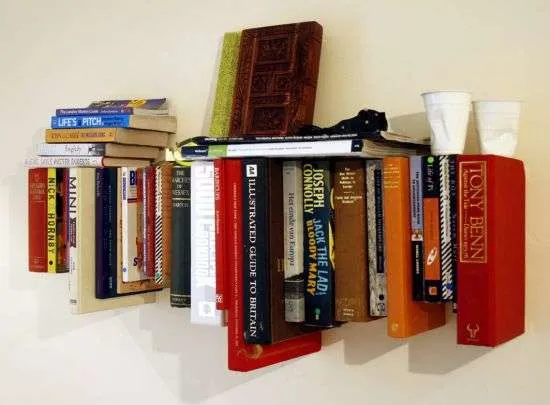 Instead of throwing your old books, repurpose them into shelves by mounting them onto the wall and folding them at a right angle. This will give your home a chic and nerdy look.
22. Skateboard Shelves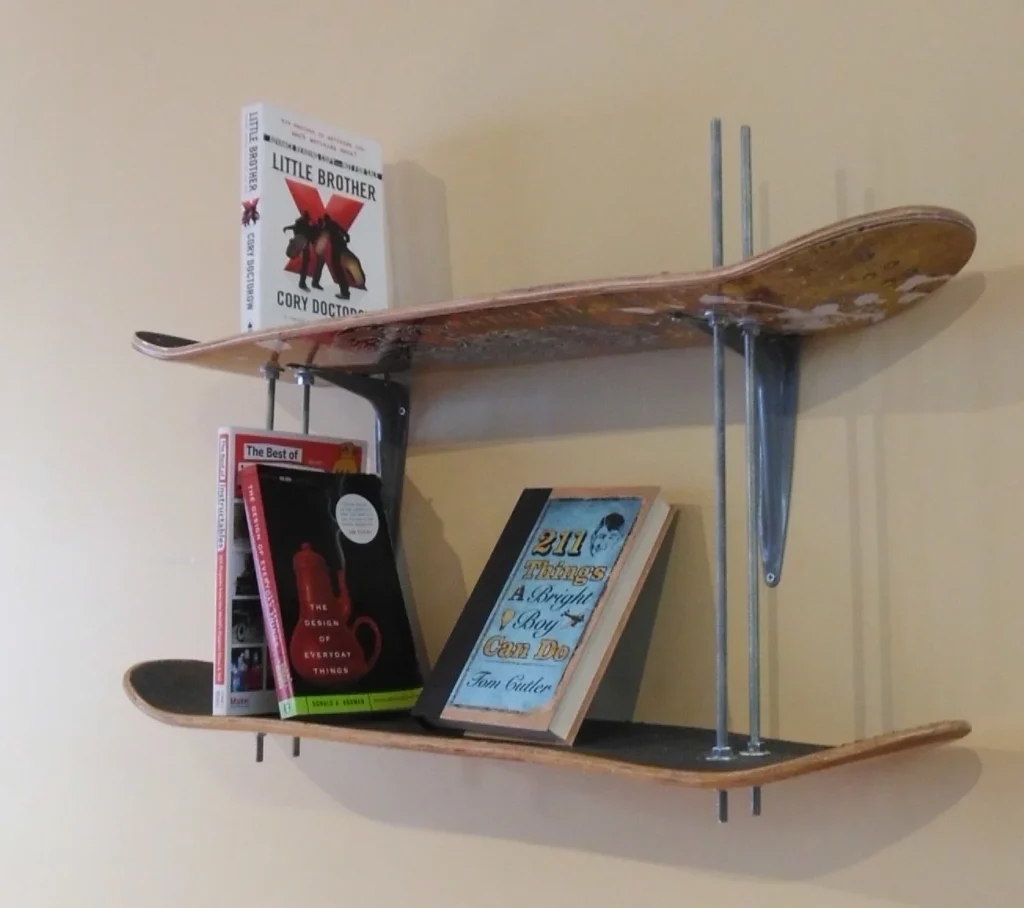 Old and used skateboards can be transformed into unique, quirky, and eye-catching shelves. Cut the skateboard in half and mount it on the wall with brackets.
DIY Shelf: Tools and Materials Required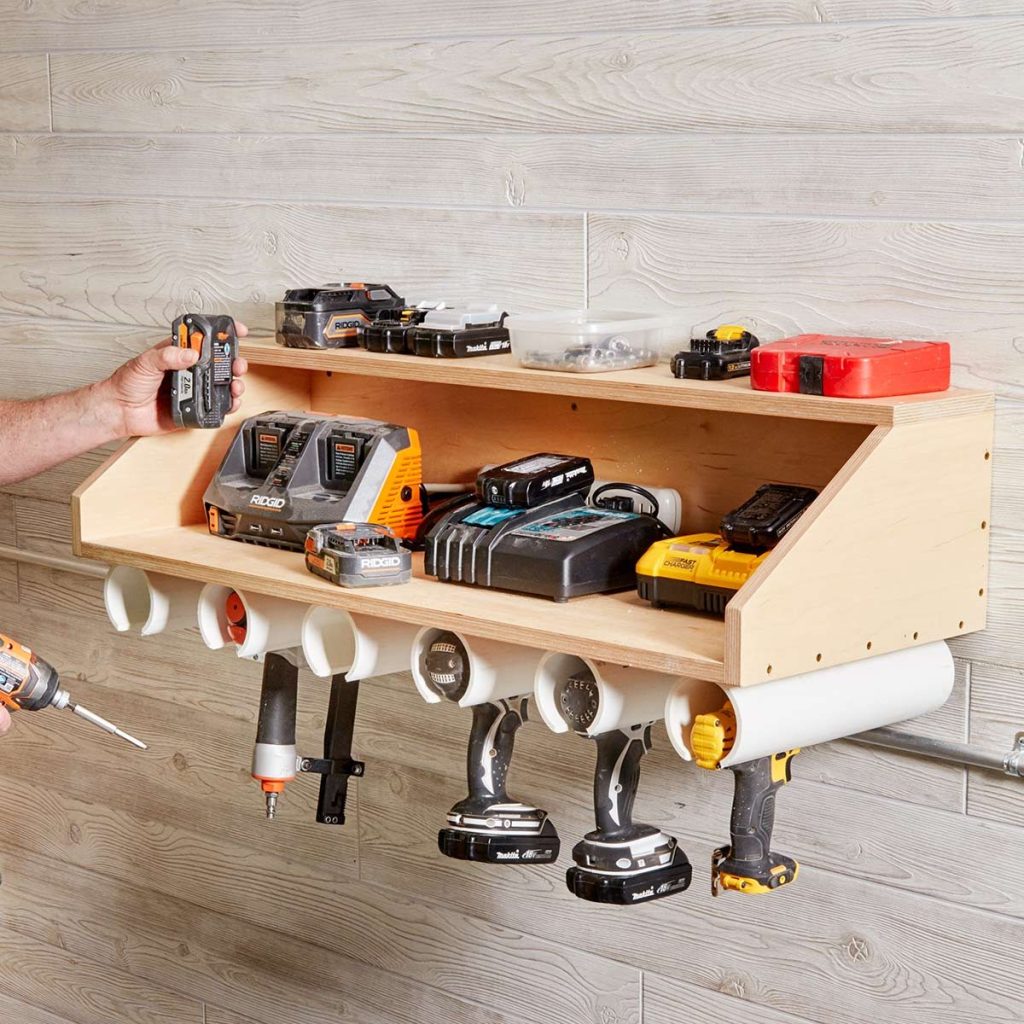 Before getting started with your project, it is important to check whether your toolbox is up to date, and you won't need to run to get a drill in between your work session.
Here are all the tools and materials required to start your DIY shelf project.
Deciding the Position of Your DIY Shelf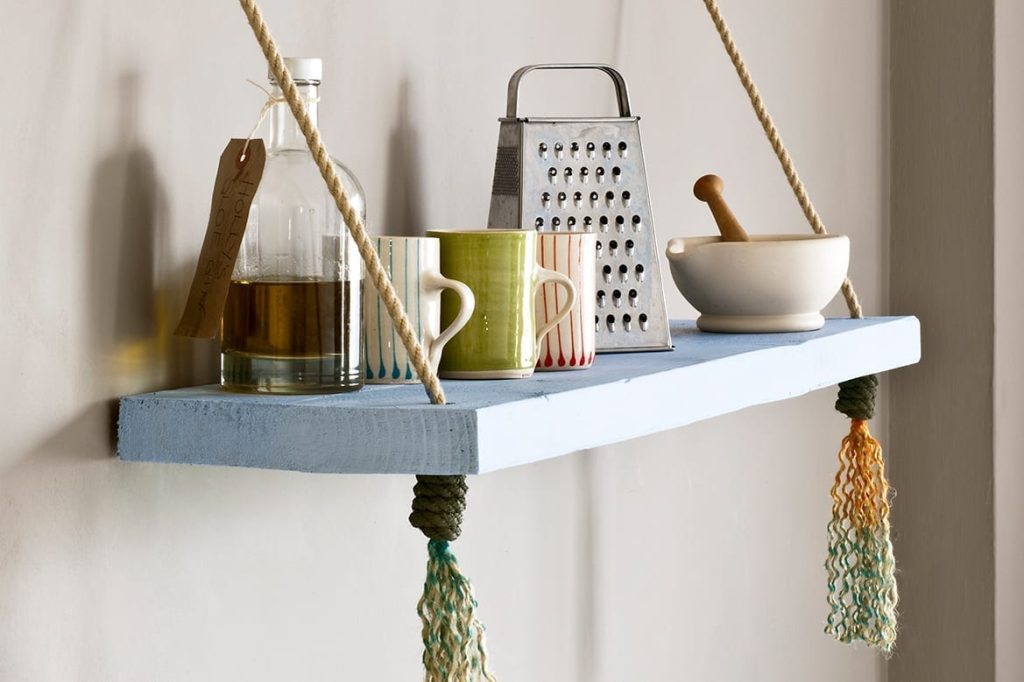 The next step that comes after choosing your style of shelving idea and what wood you need to work with is quite tricky. It is how to position your shelf, and there are a few factors that play a major role here:
1. Functionality
The main purpose of any shelf is useful, and deciding where it would function is an important step. Let's say a shelf in the kitchen can be placed near the stove to hold cooking utensils, spices, and other ingredients, making it a perfect place to be.
2. Size and Scale
Size and scale also matter as the shelf should fit like a puzzle in the area where you plan to place it. A small shelf could be placed on a blank wall to add some depth, while a larger shelf could be used to fill an empty corner giving dimension to the room.
3. Room Decor
Something that sometimes people forget before adding the shelf is whether it fits with the existing decor in that room or not. An example of that could be adding a modern and chic shelf in a farmhouse-style living room. The shelf would be completely out of place.
4. Height
Considering the height of the shelf and if it would be easily accessible or not. The shelf can't be mounted too high or too low, causing inconvenience and discomfort to anyone who wants to use them.
Conclusion
Overall, making your own shelves with these DIY shelf ideas can be a fun and rewarding experience to indulge in during free weekends and sometimes also leads to an incredible family activity to enjoy with your kids.
With a little creative, out-of-the-box mindset, along with some basic supplies and some dirty hands, you can create custom storage for any nook and cranny of your home.
It doesn't matter what you're looking for, whether it is a place to keep your growing collection of fantasy books that you can't have enough of or just need to organize your home office, or just extra storage in your home, making your own shelves is a great option, and these DIY shelves are your solution.
And, the cherry on top is, they can be made on a budget and are pocket-friendly.