If you are a newbie décor lover or someone planning to change the vibe of their house interior, you must have come across the name Swiss coffee paint. And just to be clear, it's not a shade of brown as the name might lead you to believe.
Benjamin Moore's Swiss Coffee paint is a creamish white paint. It is one of the designers' choice paints used in different ways across the interior and even exterior of the house.
Now before we go into reviewing this much-talked-about product, let's see why people prefer white paint over colored ones.
Why Do We Even Paint the Surfaces?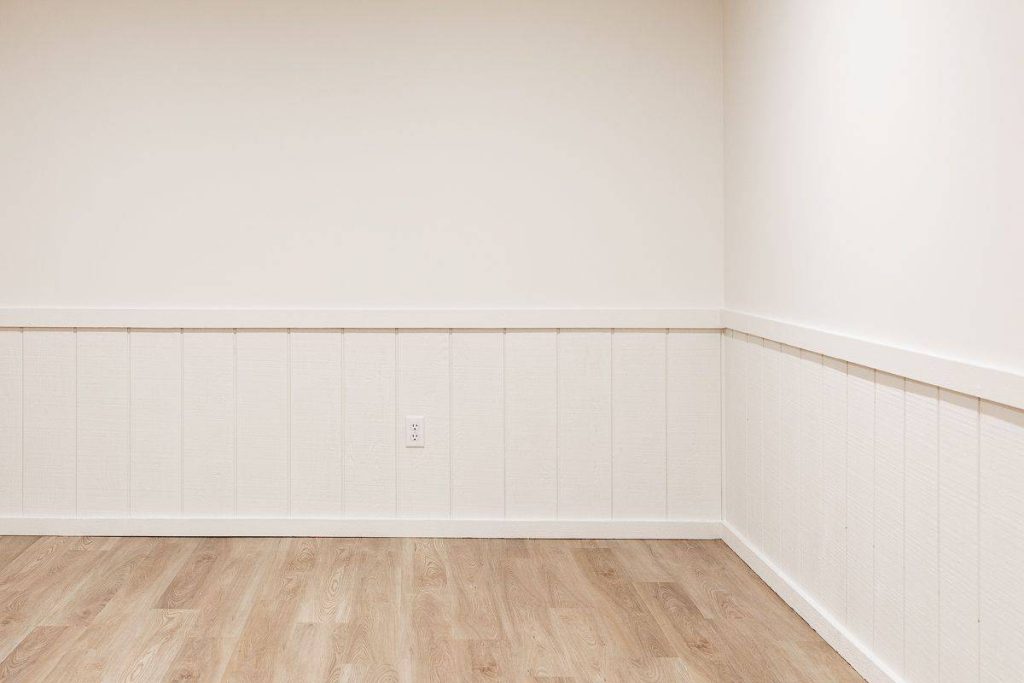 Monotony can occur in any form. Imagine you are left to stay in a room with several beautiful pictures, creating a nice colorful ambiance. For how long can you stay in that room? Or look at the same shades and patterns? Not for long, right? The reason is that the human brain gets bored very easily, irrespective of whether its a vibrant atmosphere or a plain one.
In short, even too many colors can create a placid environment, i.e., colors can be boring too.
Therefore, to reboot the interior aesthetic, people often tend to jump from different shades of paint. Some even plan the look of their homes as per season.
For instance, you might have relatives who get their homes painted every 6 months. The reason could be that one shade of color often bores people down. To keep the positive vibes flowing, it is necessary to keep shifting the color tone of your home every now and then.
Now, are you also bored of the same single-tone walls in your house, or are you in need of something fresh yet subtle? Guess what! White paint is the one for you. White paints can light up the mood of your home in an instant.
But wait! This blog isn't about how good white shade is for home decor. Here we are going to review the most popular Swiss coffee paint by Benjamin Moore.
Benjamin Moore – Swiss Coffee Paint Review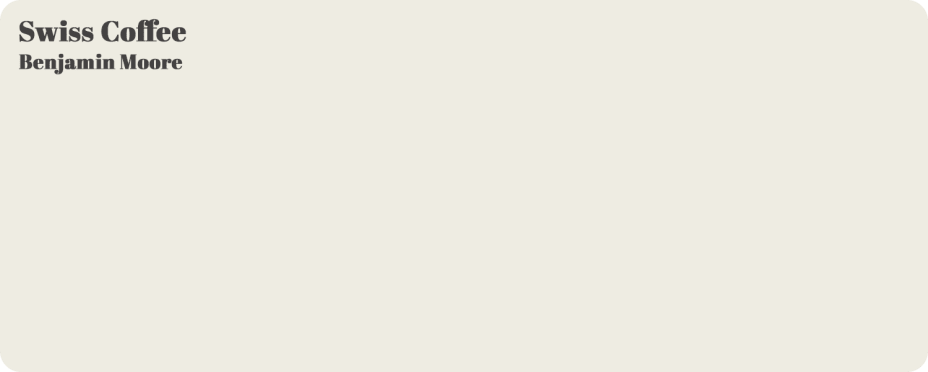 Swiss Coffee OC-45 is a greige-colored paint with warm undertones. Greige means a mix of Greys and beige. It's not white or yellow. It's a soft, creamish, grey-beige color.
Have you ever been to a designer's office or some elite residence? What's the one thing common in them? Right! People who understand design and decor don't believe in using too many colors to make the space look chic. Rather, they choose subtle, soft-toned colors like Swiss coffee paint and create a clean, sleek look for their interiors.
Swiss coffee paint has been used as a primary choice in white shades for the last two decades, and its popularity has been as vibrant and stable as the paint itself. The reason is the safe, sleek, and clean look that the paint creates.
Benjamin Moore is one of the most loved paint brands in the USA, and out of their wide range of shades, Swiss Coffee is the most preferred by interior decor artists who need their project, i.e., home or office, to look elegant and classy. Hence, despite being a simple off-white color, swiss coffee creates a serene, stylish, and warm ambiance.
Another reason why people from different fields of work, interest prefer to use Swiss Coffee is that it gives them a sense of calm and comfort. But most importantly, this paint shade offers the freedom to work around other decor elements.
Let's see what the designers have to say about Swiss Coffee Paint:
It's quite versatile and easy on the eyes.
It is a design element on its own and changes shade throughout the day.
What is so Special About Swiss Coffee Paint? and Why Do You Need It?
Benjamin Moore's Swiss Coffee paint is an off-white color paint made to offer a rich, minimalistic, yet elegant look to your home and walls. Swiss coffee is often used to give the space a bright and spacious feel. Other than being versatile, this shade allows easy play with furniture and other room decor accessories.
Another special quality of Swiss coffee paint is that when painted in a room with walls facing north, it creates a soothing atmosphere within the home. Swiss coffee is one such paint that changes hues with every hour of the day while maintaining the chic subtlety of the room.
Now, let us see what makes this paint just the thing that your home decor might be lacking.
We are perhaps one of the few ones who root for whites as much as we do for any other color. The reason is white and especially the warm shade of white creates a balanced aesthetic of your home. It not only lets you experiment with decor styles but also creates a harmonic style quotient uniquely suiting your taste.
Features of Swiss Coffee Paint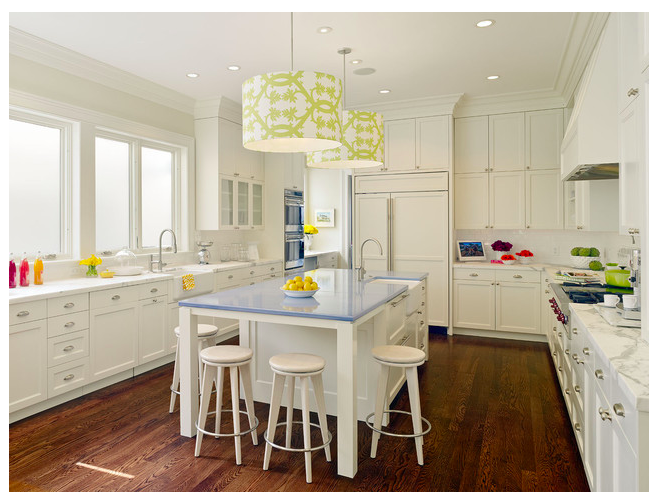 1. It has an LRV of Around 83
Let's make it easier for you. LRV is basically the light reflectance value, which means the amount of light a color reflects. This means that sometimes when your home suddenly feels too hot on an averagely hot day, it could be because of the paint color you have chosen for your interiors.
In the LRV range, 0 stands for black and 100 for white. This also means that if any shade is closer to black, it will absorb more light. At the same time, a shade closer to white will reflect more.
When we say Swiss coffee has an LRV of 83, it means it's very close to being white, i.e., 100 LRV but absorbs some quantity of light, thus keeping the atmosphere warm.
2. No Yellow Undertones
Swiss coffee belongs to the family of Yellows. But there's a catch! Despite being a part of yellows, this shade has no yellow undertones. What does it mean? It means that this color will give you a soft white light throughout your room, but definitely not the kind that blinds you. Just the kind you must have seen in old colonial buildings.
Final Thoughts
Finally, Swiss Coffee may not be the color that many people consider a 'color,' the reason it is white. But this color can work wonders if you want your home or office space to look clean and minimalist and if you are someone who prefers to experiment more with their furniture and decor than the wall paint.
So, once you are all set and clear with your doubts regarding this subtle yet unique shade, it's time to put your creative horses to work. Be it a cabinet revamping, a bedroom decor, or a complete home renovation, try out this crazy creative off-white or, more precisely, greige paint and watch your personal space shine many times brighter.
Frequently Asked Questions
Can I Paint the Trims Any Other Colour if I Am Using Swiss Coffee Paint on The Walls?
When it comes to whites, try to stick to one shade. Mixing up whites can take away the subtle elegance that the individual shades offer otherwise. So, if you are choosing Swiss coffee for the wall, choose the same for trims as well.
Is It Good to Paint Home Exterior Walls with Swiss Coffee?
As long as you have tried Swiss coffee paint before in the interiors to know how the shade looks in real-time, you are free to use it however you want. Although, when it comes to outside wall painting, an already lighter shade might appear faded or non-existent under sunlight.
Which Shades Complement Swiss Coffee Paint?
Although it's commonly believed that white goes with every color, being the versatile shade it is. But that's not all true. Not all whites suit all kinds of interiors. White paints are great for creating a bright and happy vibe. However, the Swiss coffee shade is not exactly white. Therefore, some of the particular shades it goes with are earthy tones, browns, greys, and even beige.
Can I Use Swiss Coffee on Cabinets and Furniture?
Absolutely! Like any other paint, Benjamin Moore's Swiss coffee can be used on cabinets and furniture however you like. This can allow you to experiment with this well-known paint shade while not using it all over your house. So let us suppose you have lavender-colored walls in your kitchen, and you wish to experiment with Swiss coffee shade.
If I Have Used Swiss Coffee in My House, Which Colour Light Bulbs Will Go with It?
Lights are a crucial component of any type of decor, let alone paint. So, choosing the right kind of bulb and lamp can easily make or break your overall aesthetic of the room. Choosing the right kind of bulb allows you to moderate the level of brightness in your room.