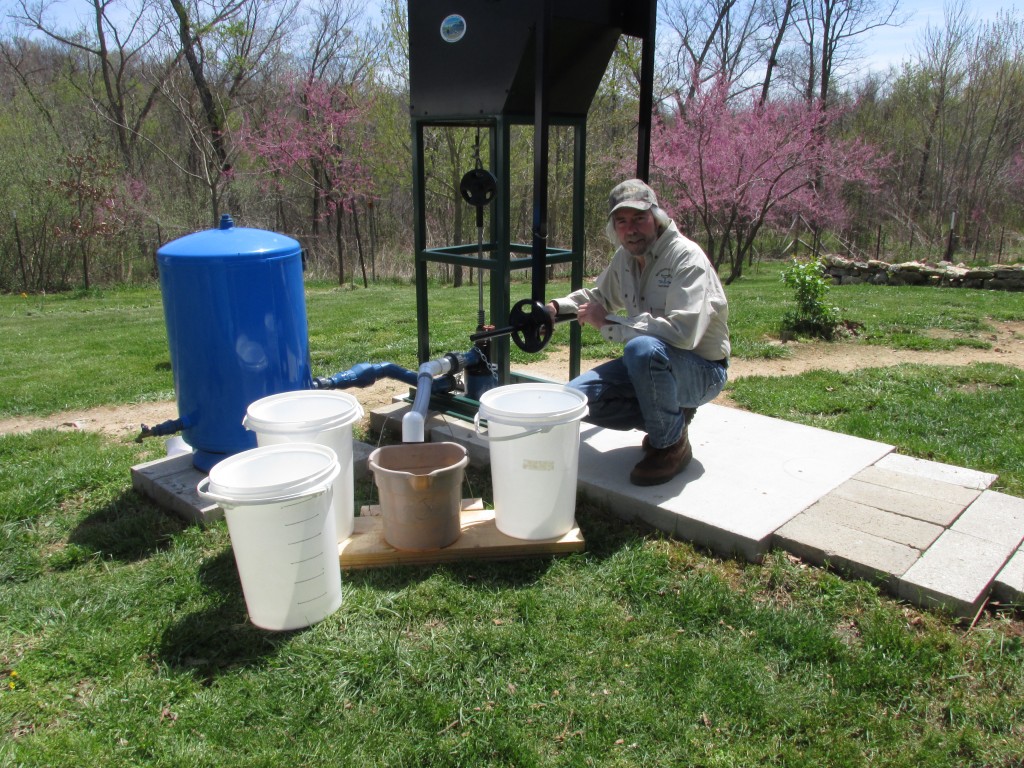 The performance of our innovative deep-well hand pump is not just breaking records, but is setting new ones.
What is so impressive about this new manual well pump is that an average man in his 50's pumped 17.5 gallons in one minute.  That's more water in 1 minute than a 12-foot diameter windmill can pump (at peak performance and same application with same size cylinder) and what a common deep-well hand pump can – combined. These test results are minimal compared to what can be done with this machine with 2 to 4 operators.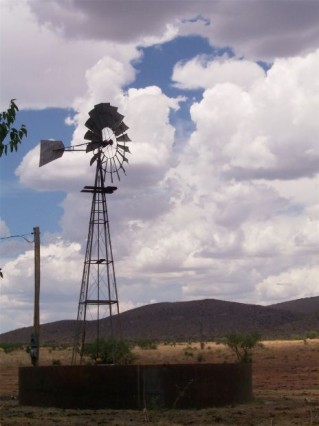 The maximum gpm for a 12' windmill operating a 4" cylinder with 80' of head is 13.8. The maximum for a common deep-well hand pump at same application with a 3" cylinder is 3 gpm. That's a combined total of 16.8 gallons in one minute. The average man using the WaterBuck Pump beat the windmill by more than 3 1/2 gallons. At shallower applications with the use of the same size cylinder or larger cylinders, up to three times as much water can be yielded in the same amount of time with the same operator.
.
Our next goal is to fit the WaterBuck Pump with a lower-watt solar drive motor, making it the most unique, efficient primary and manual backup water supply system anywhere.
The WaterBuck's capacity can easily be doubled by being equipped with twin 6″ or 8"cylinders, and two pump levers opposite each other for irrigating a few acres of farmland. For more information please see WaterBuck Pump.