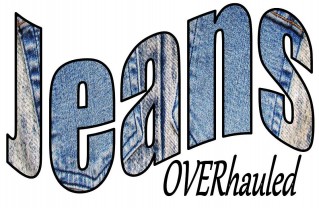 Around here, we believe in doing our part for the planet by recycling, up-cycling and re-purposing. Working by daylight on an antique treadle sewing machine, we're turning discarded clothing into tough, practical products for your home. All of our Jeans OVERhauled™ items are unique, machine washable, and — like all Well WaterBoy Products — are made right here in Missouri to last for many years of everyday use. Now with FREE shipping.
Triple-Pocket Apron — $24 with free shipping.
Colorful Patchwork Place Mats in delightful new colors!  Have a color preference?  Please let us know.
Pocket Meal Prep
 — Ideal placemat for the bug-out bag, camping, glamping or with the lunchbox.
Hot Mini-Mitts — Now ship free. 
        Please contact us at products@waterbuckpump.com for multiple orders or to specify color or style.  Most orders ship within one business day after payment is received.  Special orders usually ready to ship within one week.
© 2013-2014 Well WaterBoy Products LLC ♦ WaterBuck Pump™ ♦ Pedal Powered PTO™