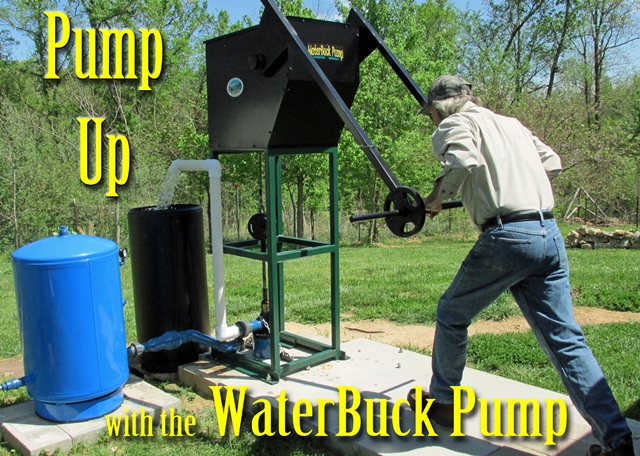 The Waterbuck Pump may be customized for your water needs, set up for use by one to four operators, has the ability to operate twin cylinders, and can pressurize a tank for indoor plumbing.  Price varies depending on customization and static water level.
The below example price is for a quality industrial-grade WaterBuck Pump customized for use by one or two operators with the following well application: 6" steel well casing (no liner), 80' static water level, a customized 4" windmill pump cylinder with a 16″ stroke and with 10' x 5/8" galvanized pump rod.
$6995*  Financing options available, as low as $135 per month.
The WaterBuck comes equipped with one or two customized windmill pump cylinders, stainless steel sinker bar, 5/8" galvanized pump rod, well seal, sand screen, heavy duty pipe couplings needed for installation of the drop pipe and anchor kit. The WaterBuck Pump head comes with a 5-year limited warranty. Weight – 425 to 700 pounds.
*Price does not include installation or delivery. The following items are not included and local purchase is recommended: necessary length of rigid galvanized drop pipe, concrete and re-bar for construction of a foundation (minimum size of 30" x 32" x 6").
In applications of the WaterBuck used with electric submersibles, deep static water levels are ideal with well casing of 6" or larger and shallow wells are ideal with well casing 8" or larger, subject to the depth of liner if installed.
Solar Powered WaterBuck Coming Soon!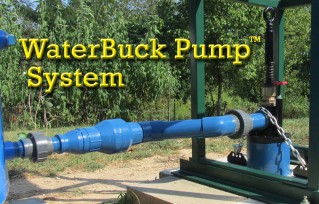 Financing options are also available for new wells to accommodate this incredible water supply system. Assess your Long-Term Water Needs Now.
If you are drilling a well for the WaterBuck Pump, please have the well driller contact Well WaterBoy Products for recommendations.
To receive a price quote for your water needs, please contact us with the following information:
Application of well: Depth of well, static water level, well casing size, water yield (known as flow rate or recovery rate). Does your well have a liner?
You can contact us by email: quote(at)waterbuckpump.com or call us at 417-938-4991.
Would you like to know how much water you can get from your water well with the WaterBuck Pump? WaterBuck Performance Chart
The WaterBuck Pump Team