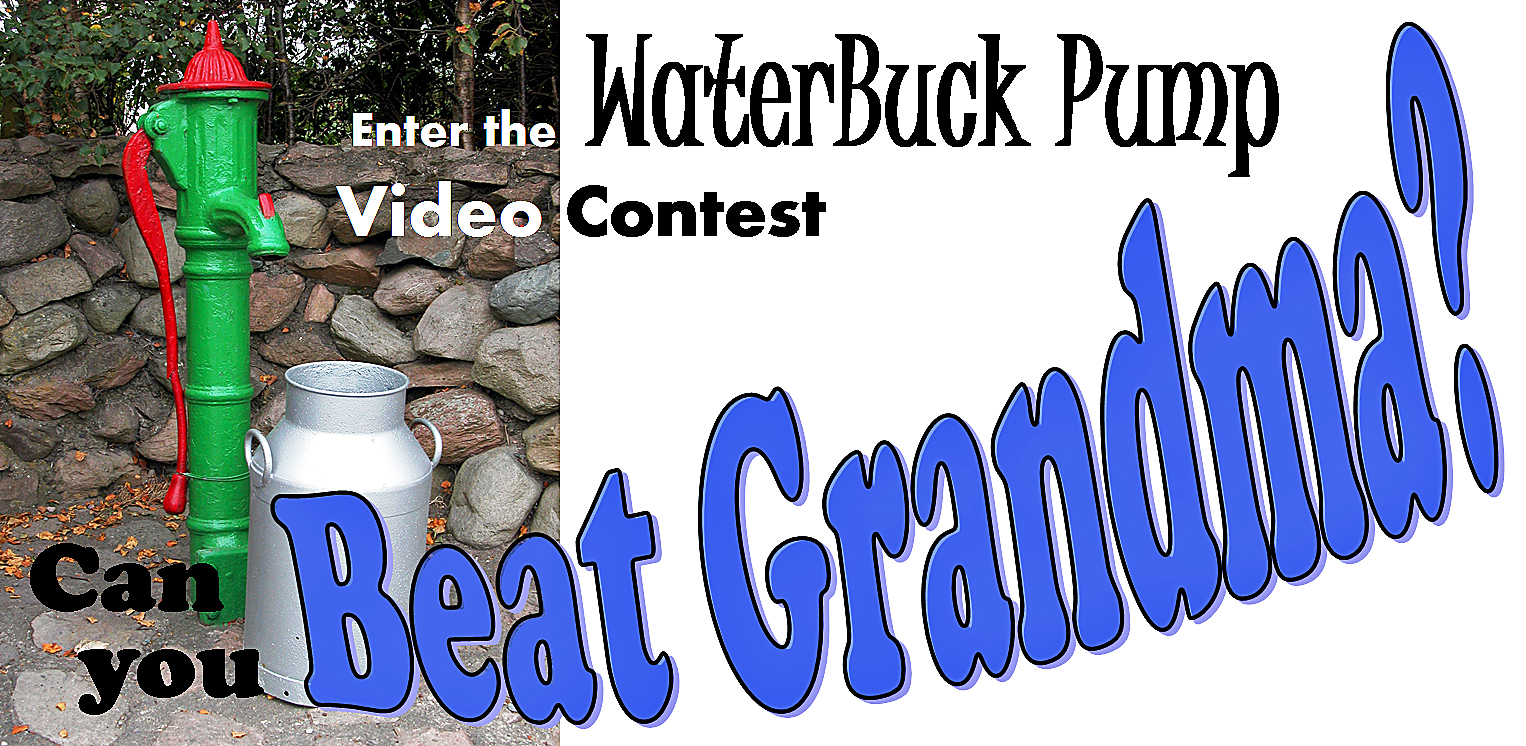 Congratulations to BadBrain – a Youtube personality with a great sense of humor.  BadBrain won first place in the Funniest Video category of our Can You Beat Grandma contest that ended July 23.  Thanks again to all of our sponsors.  If you haven't already seen it, check out BadBrain's video It's hilarious. 
Congratulations to Leza who is breaking records with a deep well hand pump. Leza easily pumped 7 gallons a minute.  Thank you, Leza!
………………………………………………………………………
Attention musclemen and women:  Get out of the gym, roll up your sleeves, grab your deep well hand pump and fill your water bucket. Let's see who can pump more gallons of water per minute than ol' grandma can.
More than $1,700 in survival-related prizes, so far, have been pledged.  To win the grand prize (your choice of a top prize and $750 off the price of a WaterBuck Pump system), all you have to do is be the first to pump more  water in 1 minute with your deep well hand pump than our local grandmother can pump with our new WaterBuck Pump model.
If no one pumps more water than grandma can, whoever comes closest to pumping as much as grandma wins first prize.
Prizes and will be awarded in 3 categories:
top prize to the man who pumps the most water per minute,
top prize to the woman who pumps the most water per minute, and
top prize to the most creative/humorous video
Also two "Top Pumper of the Week" (1 man and 1 woman) prizes will be awarded each week to the contestants who pump the most gallons of water in 1 minute that week. The week officially ends at 7:59 a.m. CST each Tuesday.
And, one "Video of the Week" will be selected as the creative/humorous video receiving the most Youtube "likes" that week, making that contestant eligible for the top creative/humorous video prize at the end of the 6-week contest. The winner will be selected by panel of judges for creativity, humor and entertainment value.
The sponsor prize list is posted below — with more prizes on the way to add to each category.
Just for Fun  
We know how hard it can be to outdo Grandma, so we've included a special People's Choice category for all you creative videographers. Post your most humorous video of a beefy bodybuilder, bathing beauty, grandpa, the mailman — anyone pumping water — and you could win.
Contest Rules
Submit an unedited video of one person hand-pumping water from a deep drilled well with a static water level of 45' or deeper. This is a 35-foot advantage over Grandma!  Your hand pump can be homemade or manufactured, just so long as it uses only human power — no electric motors, wind-power, hydraulics or anything else to assist the operator. Time the operator for 60 seconds and measure your output. Your challenge is to pump more water in one minute than our ol' grandma did. Grandma's output will be revealed in a later video.  Contestants can submit no more than 2 videos per week, and can win one top prize and no more than one weekly prize. In the case of a tie, the challengers will face-off for one final chance to win top prize.
WARNING:  We're making one last adjustment to the model so it will be easier for ol' Grandma to use.  She won't be easy to beat! Check our your competition on our- Youtube video of the pump o'l grandma will be using. In this video she pumped 5 gpm with the prototype- Youtube
Deadline  
The WaterBuck Pump Video Contest begins at 8 a.m. CST Tuesday, June 11, 2013, and concludes at 5 p.m. CST Tuesday, July 23, 2013.
Week 5 Prizes: A Survival Garden "Seed-Pod" Kit to the woman who pumps the most water in 1 minute this week. A signed copy of "Surviving Off Off-Grid: Decolonizing the industrial mind"  to the man who pumps the most water this week. The week ends at 7:59 a.m. Tuesday, June 25, 2013.   Good luck!
To Sponsor a Prize 
There is still time to contribute a prize as we are awarding weekly prizes for the top video of the week. If your business would like to participate, please contact us.
"Can You Beat Grandma" Prize Sponsors

Highwater Filters — Vortex Distiller Kit for water purification. The non-electric water distiller is designed to be used with a pressure cooker with an external valve. Water distillation can remove chemicals, heavy metals, salts, and other contaminants. Any heat source that can boil water can be used with the Vortex including campfires, gas stoves, electric stoves, rocket stoves and wood stoves.

Good Ideas for Life — Six boxes of TATTLER Canning Lids, a jar lid that is truly reusable. The longevity of TATTLER Canning Lids presents the likelihood they will be handed down to the next generation of food preservation enthusiasts!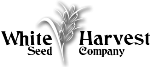 White Harvest Seed Company — Basic Survival Garden "Seed-Pod" Kit with good ol' garden favorites: Over 5,000 heirloom vegetable seeds to supply a healthier, multi-year food source. Includes 30 packets of 36 seed varieties, our "Garden Basics" Handbook and comes in a reusable, re-sealable, watertight, bug-proof plastic container for easy, longer-term storage. Also includes a "seed protecting" moisture absorbing packet.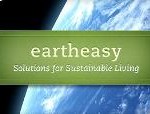 Eartheasy — Four LifeStraws personal water filter to provide you with safe, clean drinking water in any situation. A "Best Invention of the Year" (Time magazine) winner, it enables users to drink water safely from contaminated water sources. LifeStraw is ideal for homeowners during emergencies such as local flooding which can contaminate drinking water supplies. LifeStraw is also ideal for campers and hikers who may be drinking from rivers or lakes and are unsure of the water safety.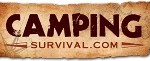 CampingSurvival.com — One emergency 6-day LED lantern that floats and last an amazing 144 hours on the low setting, an eGear ultralight Headlamp with 10 lumens of brightness, and one eGear Ready Kit 300 survival essentials kit to keep you safe and get you found.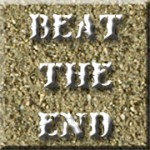 Beat The End.com — A $25 Cabela's gift card. Good for any purchase. Beat The End is a survival blog that strives to give the most up-to-date and pertinent information regarding prepping, survival and camping. Owner Josh Collier is an avid hunter, fisherman and outdoorsman.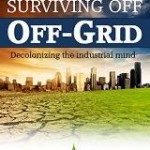 Author Michael Bunker — A signed copy of "Surviving Off Off-Grid: Decolonizing the industrial mind" by author Michael Bunker. Agrarian Blogger, historian, and "plain" preacher Michael Bunker has been living off of the grid for many years, and he has some advice for those living in the industrial/consumerist economy …living an off off-grid life is achievable.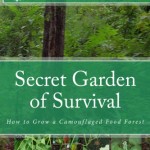 Author Rick Austin — A copy of the book "Secret Garden of Survival – How to Grow a Camouflaged Food-Forest" — a simple, straight-forward, step by step approach to creating your own secret garden of survival, on any size lot, in just one growing season. Imagine a food garden that you only have to plant once in your life-time, that takes up very little space, that will provide food for you and your family for the next 30 years; that can grow five times more food per square foot than traditional or commercial gardening; and where you never have to weed, never have to use fertilizers and never have to use pesticide– ever. This book will show you how!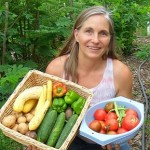 Author Marjory Wildcraft — The video series "Grow Your Own Groceries," which helps you create an organic food producing paradise in your backyard. "Homegrown Food On Every Table" is the vision of Marjory's organization. Marjory has been called the "Martha Stewart of Self-Reliance" as she is a regular guest on many national radio and television shows. "Grow Your Own Groceries" is widely used by homesteaders, survivalists, universities, and missionary organizations around the world.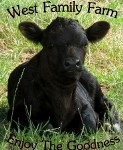 West Family Farm — A gift-pack of all-natural Luffa Sponges grown on the farm of Robert and Carole West in Texas. The most common use for a Luffa would be an exfoliating shower sponge. After 6 months, use it for dish-washing and counter-top use. They're also perfect for scrubbing animals' water containers. Retired Luffa sponges can be placed in the bottom of potted plants to conserve water as it recycles itself back into the soil. The sponges are still growing and will be shipped in the fall.

Author Jere Gettle — The Heirloom Life Gardener book.  Jere and Emilee Gettle, cofounders of the Baker Creek Heirloom Seed Company, offer a wealth of knowledge to every kind of gardener—experienced pros and novices alike. In his friendly voice, complemented by gorgeous photographs, Jere gives planting, growing, harvesting, and seed saving tips. In addition, an extensive A to Z Growing Guide includes amazing heirloom varieties that many people have never even seen. This is not only a guide to growing beautiful and delicious vegetables, but also a way to join the movement of people who long for real food and a truer way of living.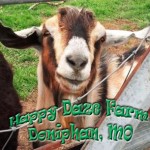 Happy Daze Farm — A four-pack of locally made goat's milk soap. Owner Janet Millspaugh Nysewander mixes up a variety of soap scents along with all-natural milk from her herd of happy goats in Doniphan, Missouri.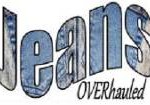 Jeans OVERhauled — One each of the Super-Tuff Firewood Carrier, Granny's Clothespin Bag plus one pair of Hot Mini Mitts and a Triple-Pocket Apron, all treadle-sewn of 100% cotton recycled denim and calico.
Well WaterBoy Products, LLC — Three WaterBoy Well Buckets and 1 Tripod Kit for retrieving water from drilled wells without electricity. Available in 3 sizes. Plus, one 1970 – 2012 Mother Earth News archive on DVD.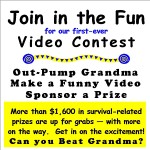 .
Visit our Facebook page