Do you need a high-performance, commercial-grade manual well pump for your home or business? Are you considering going off-grid?  Do you have a water backup system that is not easily affected by storms, electronic failure and fuel or parts shortages? Can you repair it yourself or does it require skilled technicians? Will you be able maintain your solar pump system or generator during an economic collapse?
How is your daily life affected if water does not come out of your faucet for just 24 hours? Or a week? Is your water well  the only source of water for your home?
Do you have one of those hand pumps that yield 3 gpms through the efforts of a strong, fit, tall, heavy man? Or do you have one that's easier and yields maybe a little more if you can flap your arms like a bird?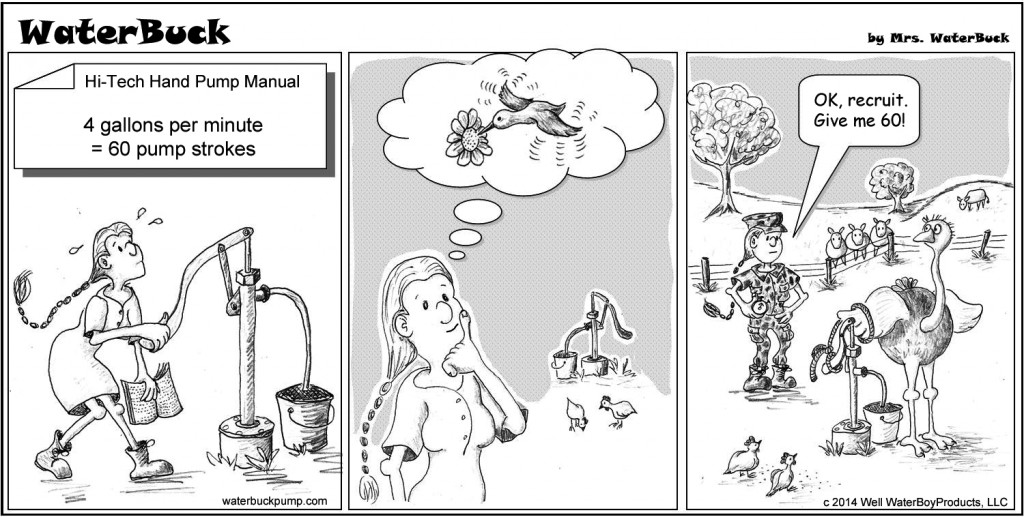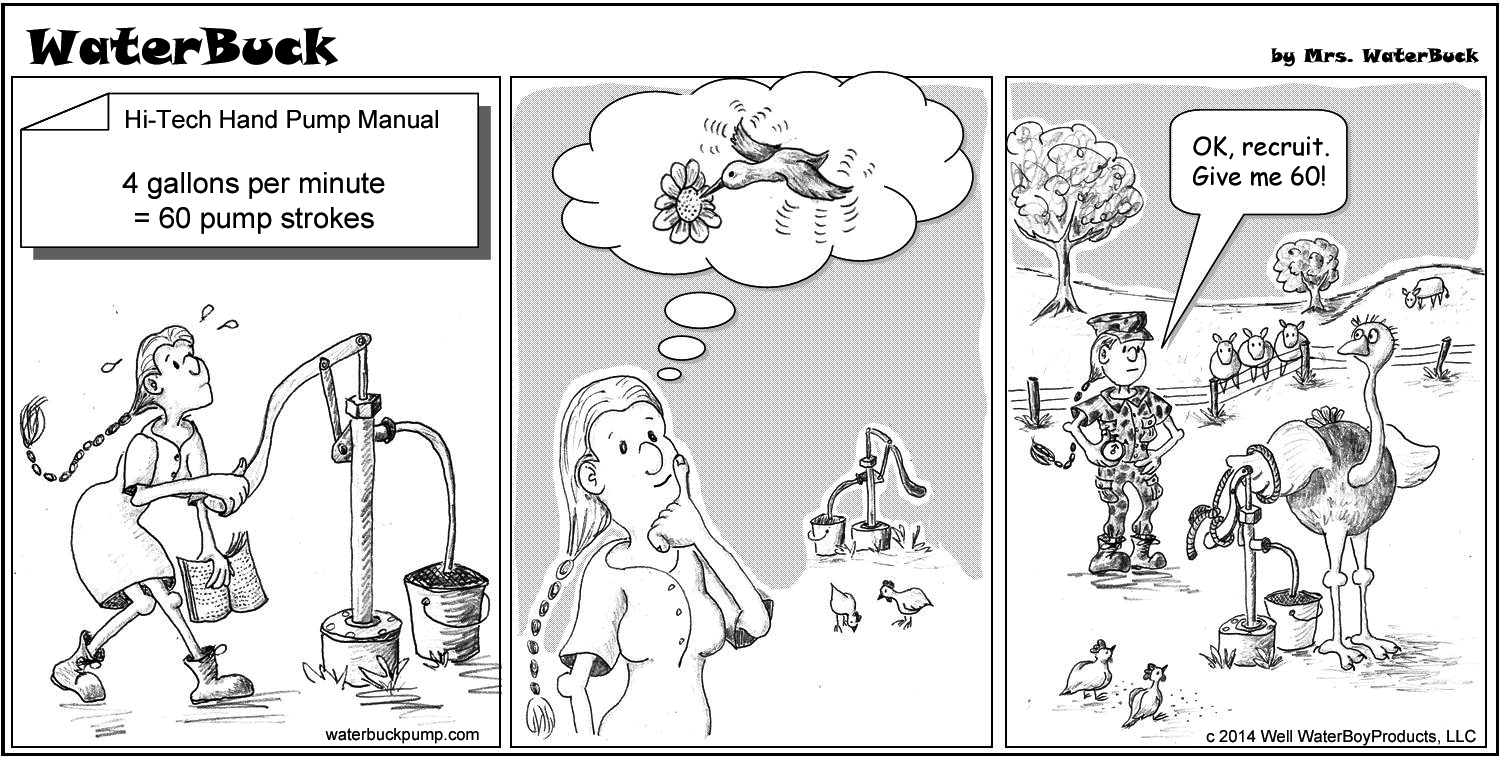 Do you have a non-electric water supply system that is practical to sustain a community with animals and crops?
After all these years, there finally is a much better shallow and deep well pump.  The WaterBuck Pump is a low-tech, easy-to-use innovative water supply system with a capacity up to 55 gallons a minute under human power (depending on static water level, cylinder size and operator fitness).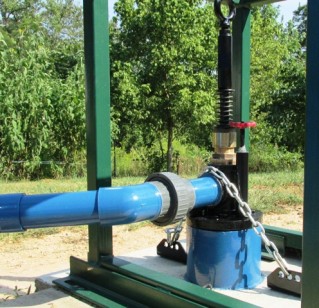 Our unique well pump, the first of its kind, sets a new standard for high-torque, high-volume and high-lift manually operated mechanical lift well pumps. The WaterBuck Pump is much more than a hand pump, it is a serious piece of equipment that can sustain life and maintain quality of life during uncertain times ahead.
Contact us today so we can customize a water supply system for your needs.